Travel Study Reveals Increasing Likelihood for "Staycations" and Private Transport, Following the Coronavirus Pandemic
Press Contact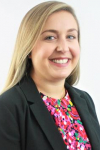 Overall, 32 percent of consumers say they expect to go on more domestic trips following the global pandemic, and 52 percent expect they will book more last minute. Significant numbers that force the industry to adjust their offers.
[Boston, MA], [June 23, 2020] – The Future of Travel* study conducted by Simon-Kucher & Partners, a global strategy and marketing consulting firm, surveyed more than 3,600 consumers across Europe and the US and revealed that many travel styles and preferences will shift dramatically following the outbreak of COVID-19. Additionally, structural changes in consumer behavior are expected to pose significant challenges to the tourism industry, even once lockdowns have been fully lifted. While 30 percent of survey respondents said they will travel as soon as they are allowed to, 40 percent said they will only travel once they are certain that travel providers have taken appropriate measures with regards to things like health screenings and social distancing measures.
Changes in Types of Travel
Following the coronavirus pandemic, consumers foresee a change in the types and means of traveling they will do. When it comes to traveling internationally, 54 percent of respondents say they will take fewer trips. However, the cruise industry will be hit hardest of all, with 62 percent of travelers saying they expect to take less cruises. More local trips will likely see a boost, as 38 percent of travelers say they will use their car more frequently for travel.
For American travelers, the reluctance to leave their country is even greater, with 58 percent not planning to travel internationally. For Wei Ke, Partner and our US travel expert at Simon-Kucher & Partners, this shows: "The US has the highest number of COVID-19 cases and the situation is quite fluid in development with many states showing diverging trajectories. In addition, there is no clear timeline for the travel restrictions that the US and many countries around the world have put in place since March to be lifted, so it is not a complete surprise that Americans are reluctant to travel internationally. Clearly this will be terrible news for travel sectors that rely on international travel like airlines; however, it is more encouraging for domestic-focused businesses like theme and holiday parks, which can use the sentiment to their advantage and gain new customers who had not previously tried domestic proposition."
A Shift in Priorities When Booking Travel
When considering traveling in a post-coronavirus lockdown world, 80 percent of respondents say that booking flexibility will be of utmost importance to them, knowing that they have money-back guarantees should they need to cancel their trip. Even more so, 82 percent say they will consider the hygiene/cleanliness measures taken when deciding on their next travel provider. Things like customer loyalty programs, offers and incentives, and customer friendliness during the pandemic will matter significantly less.
"That means consumer priorities are clearly on health and money. They want to feel 'confident' that the appropriate health measures are taken to minimize risk of infection before they travel, while at the same time they want to have considerable booking flexibility and guarantee that their money is safe, as the resurgent crisis creates uncertainty on when and how it is safe to travel again. As such, travel players need to focus on providing the health reassurance through their operations, and the booking flexibility by redefining their products and offering to the consumer," Dimitris Hiotis, Partner and Head of the Leisure, Tourism and Transportation practice at Simon-Kucher & Partners, points out.
Moving Away from Public Transportation
Even day-to-day transportation will see a shift – 55 percent of survey respondents indicate that they will rely on public transportation less, and 40 percent said they will use private transportation more frequently.
Rosalind Hunter, Partner and expert on mobility at Simon-Kucher & Partners is worried about that: "This is clearly a big shift in preferences, but it remains to be seen how feasible it is. Big cities like London and New York are built and designed on the basis of public transportation. We have also seen changes in working patterns and practices with more people working from home. So, in practice we should expect some decline in demand for public transport, more as a result of shift in working practices rather than people taking their car more, as the infrastructure is not in place to support that. At the same time, this might be a boost for short-term bike or scooter rental mobility providers as people opt to use these means to avoid crowded buses and trains."
*About the survey: The Future of Travel online survey was conducted by Simon-Kucher & Partners between May 20th and June 3rd, 2020. 3,650 consumers were surveyed across the US, the UK, Germany, France, and the Netherlands. The study focused on changes in consumer trends in the leisure, tourism and travel industries due to the coronavirus pandemic.
Simon-Kucher & Partners, Strategy & Marketing Consultants: Simon-Kucher & Partners is a global consulting firm specializing in TopLine Power®. We help our clients achieve growth and profit targets by applying practical, evidence-based strategies. Simon-Kucher & Partners is regarded as the world's leading pricing advisor and thought leader. The firm has over 1,400 employees in 39 offices worldwide.