Natalia's Story: Office Management and Consulting Rolled into One
March 30, 2021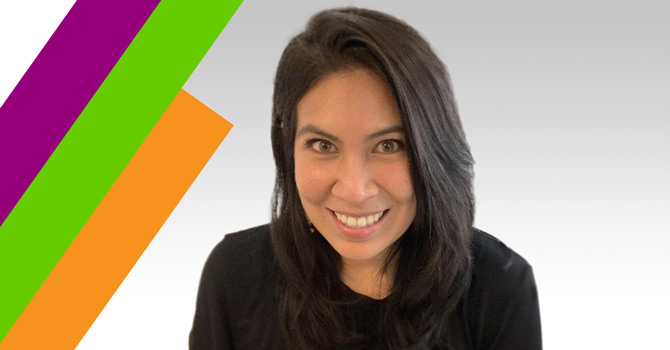 At Simon-Kucher, we're really proud that our team combines so many different personalities and capabilities. And sometimes, a unique combination of talents can even be found in one person. Meet Natalia Palomino, who juggled the tasks of an office manager in our Sao Paulo office and a consulting intern incredibly successfully.
Natalia, first of all thank you for sharing your fascinating story with us! Please tell me, how was your road to Simon-Kucher?
Natalia: I'm happy to! Actually, my story how I came to joining Simon-Kucher started a while ago. I'm a native Peruvian, but I moved to Brazil when I was 19. Here, since I've been interested in sciences since I was a little kid, I was able to pursue a Bachelor degree in biology as well as a Master's degree in biotechnology. The only problem was that even though studying these topics was really exciting, when I finished, job prospects weren't very promising. Luckily, during my studies, I had also picked some courses in administration. So, after university, I started working in administration for a real estate company in Sao Paulo. In 2015, when Simon-Kucher wanted to move offices here, they became a client of my former employer. Luckily, they seemed to like me and my work and consequently offered me a job at their growing foothold. That's how I joined Simon-Kucher four years ago.
What a happy coincidence! But you didn't stop there, did you. How did your career path continue?
Natalia: During my work as an office manager I realized that I really liked working in administration. The only problem: Since I majored in biotechnology, I had no formal degree or anything proving my qualifications in this field. That's why in my second year here at the company, I decided to start up studying again, this time for an Master's in Business Administration (MBA).
How did you balance your studies with your job as an office manager?
Natalia: I have to say, it was quite challenging. I continued to work full time during the day and studied at night. But the support I experienced from my superiors and colleagues was incredible. My location's managing partner (i.e. the superior responsible for me) was so helpful, even giving me tips and sharing his experiences with different MBA programs in order to ensure that I find the one best suited to my needs and wishes.
What happened after you finished your MBA?
Natalia: I graduated last summer and was really happy with all the new knowledge I gained. You see, the MBA I undertook had a very holistic approach, so I learned a lot about a wide variety of aspects around administration and management. It also sparked my interest in the consulting work, and – wanting to keep on growing professionally – I therefore sought again a discussion with my supervisor. As before, he was incredibly supportive and only a few short weeks after bringing up the idea for the first time, I was able to start a consulting internship in our Life Sciences division.
How were your experiences during this internship?
Natalia: I really loved doing it. I was able to contribute my strengths, for example my knowledge in the sciences I acquired in my first degree program. In addition, as a native Spanish speaker I was able to support the team I was working with to a great degree since we were doing projects not only in Brazil, but also in Mexico, Argentina, and so on.
Can you describe any highlights or challenges you experienced during your internship?
Natalia: Sure! Of course, having never worked before in consulting, moving into this professional field was extremely exciting and I learned so many new things every day. In the beginning, it seemed as if everybody was speaking in a totally different language! But soon I picked up the new vocabulary, thanks to many helpful colleagues answering my questions whenever I needed them to. Also, in a situation that is quite unique as an intern, I split my time between the internship and my job as an office manager 50:50. Luckily, I didn't have fixed times to do one or the other, but my superiors trusted me to manage my tasks flexibly.
However, there were also so many highlights during these six months internship that I find it hard to remember everything! My team and how we worked together is definitely something that comes to my mind. Even though they knew me before as an office manager, they never questioned my suitability for the job or my abilities to complete the internship successfully. Experiencing this kind of trust from everybody around me was incredible and in my opinion is something that is quite unique to Simon-Kucher. Our company prides itself for its collegiality, inclusion, and team spirit – seeing this come alive has strengthened my conviction that I am in exactly the right place here. One other highlight I remember was the final presentation for the first project I worked at. I was responsible for many market research interviews and witnessing the impact my contribution had on our project's success was so exciting, especially since my team made sure that everybody working on it including me felt really valued.
Please tell me, what are you up to now?
Natalia: The internship ended in December last year, and with everything that is going on right now, I'm taking the time to clear my head a little bit. I'm still very much interested in Life Sciences and consulting, so I'm very happy that my superiors indicated that there will always be an open door for me, whenever I decide to take my career in this direction. Right now, as an office manager I'm still pretty busy dealing with all the new challenges the ongoing health crisis and its resulting measures are putting on us, but I'm really glad that I got the opportunity to see what being a consultant entails and experience the welcoming and helpful Life Sciences team here in Sao Paulo.
Natalia, thanks for sharing your story with us!