TIME TO TALK SALES
Your sales team is your most powerful growth engine, but when was the last time you examined sales as critically as you do your manufacturing, supply chain, or purchasing departments?
Take a closer look at your sales organization and you may discover the "sales paradox": all revenue goes through sales, yet the team was built on back-of-the-envelope calculations and gut-driven decision-making.
A more systematic approach to salesforce management will put you at a strategic advantage in the battle for revenue, profit and growth. Start thinking about sales effectiveness today – it's easier than you think.
Boost your top line with the right sales strategy
Reshaping your salesforce doesn't have to be a slow and arduous process. Thanks to recent advancements in technology, today's leaders can critically evaluate their sales organizations using a pain-free and systematic approach. Be it alternative go-to-market channels, territory optimization, sales enablement, quota development, or even highly emotive topics like compensation schemes, it has never been easier to unlock hidden potential in your current sales organization. At Simon-Kucher, we know how to generate quick-wins in these five key areas without completely disrupting your salesforce.
Enable your sales team with the right tools: Equip your sellers with state-of-the-art tools to eliminate waste and increase conversion
Optimize field sales and territory: Reveal where a second seller could immediately capture demand thanks to sales territory mapping
Increase salesforce performance: Use opportunity-driven data to keep sellers focused on attainable targets
Incentivize your team with smart compensation schemes: Apply the rules of behavioral psychology to achieve sustainable high-performance
Pick the right sales channel strategy: Shift low-value workload from field sellers to centralized resources or ecommerce sales channels
Sales effectiveness – it comes naturally to us
The wins are there, it's easier than you think, and Simon-Kucher is the right partner for growing your business. Typical sales excellence projects with us deliver 10-20% topline growth. Start your improvement journey today by contacting a Simon-Kucher expert.
Experts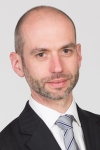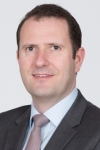 Managing Partner UK, Board Member