KPI of the Quarter in the Automotive Industry: Cold-start Pollutant Emissions
August 02, 2019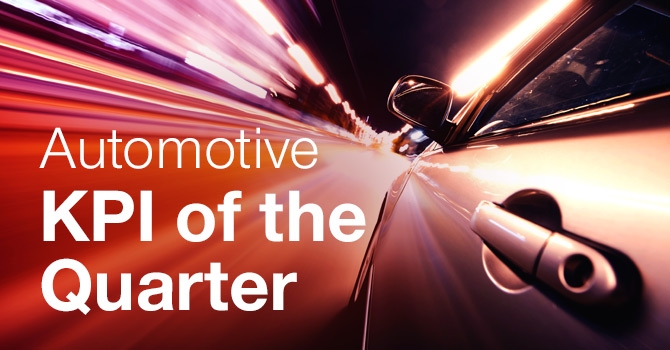 What's the latest buzz in the automotive industry? In this series, we present you a new highlight from the automotive business every quarter, as well as a short rundown by one of our experts on how it impacts the industry. For our KPI of the Quarter 3/2019, we asked Martin Gehring and Alexander Dietz for their thoughts on cold-start pollutant emissions.
"Over the past few years, discussions over traffic induced CO2 emissions has increasingly become the center of attention in the fight for more ecologically friendly mobility. Despite various upcoming drive train and energy concepts (e.g. electric batteries, fuel cell, natural gas), multiple technical measures have been developed to reduce CO2 emissions alongside others. Especially when switching from NEFZ- to WLTP-certification in September 2018 for newly typified passenger cars, car manufacturers reacted with various technical adjustments such as thermal encapsulation of the motor-transmission-unit.

One particular field of interest with promising reduction potential is focusing on cold-start characteristics. According to research from UC Berkeley, pollutant emissions produced in the first 30 seconds after cold starting a vehicle are comparable to the emissions from a 100- to 300-mile journey with warm drivetrain components. Electric auxiliary heaters are state-of-the-art technology, especially with diesel engine and plug-in hybrid vehicles, that offer functional solutions to significantly reduce tailpipe emissions and can severely influence product strategy approaches. For example, applying CO2- or NOx-based pricing, including subsidies, to electric auxiliary heaters could change the economic feasibility of related product solutions. For manufacturers as well as suppliers functional and product innovations like these could be game changers."
---
AUTOMOTIVE INSIGHTS
Boosting revenue and profits in the automotive industry. Learn about our experts' comprehensive solutions for the complex marketing, sales, and pricing problems automotive players are confronted with and subscribe to our quarterly newsletter.
---
Read more from our Automotive KPI of the quarter series:
KPI of the Quarter 2: Pre-orders and Sales Volume Forecasts
KPI of the Quarter 4: Car Delivery Lead Times and Underestimated Upselling Potential