Out of the Box Learnings for Chemical Companies: How the Travel Industry Digitalizes Customer Journeys
November 08, 2019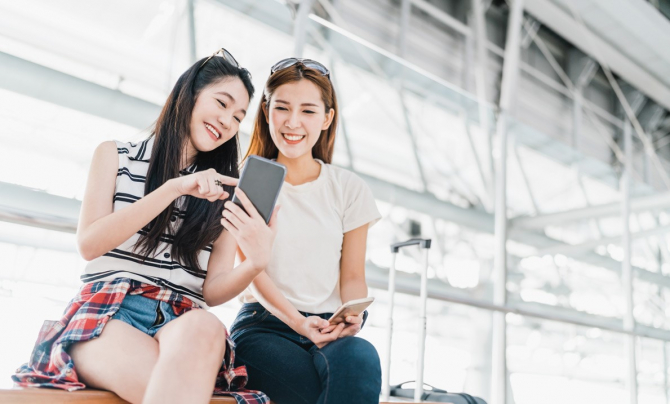 Chemical companies are often focused on operational excellence; to cope with the industry's increasing challenges, they have to up their game regarding commercial excellence. Thinking outside the box is now in order: What can chemical companies learn from other industries? Our four-part series is all about experts from other sectors sharing their knowledge and how it can be applied to the chemical industry. For a start, let's take a look at the travel industry and how it modernized customer journeys.
Gained from many years of experience in the chemical industry, we often detected that chemical companies are focused strongly on operational excellence. They are well-equipped to efficiently produce their products and maintain stable margins. But commercially, these companies have been relying on traditional commercial practices. Here, pricing is often cost-plus and historically grown, discounts are unconditional and customer journeys are long established. In a slowing world economy, this poses a problem – if not now, then in the near future. When aiming for commercial excellence, there's a lot to be learned from other industries. Especially those that have undergone significant commercial transformations in the recent past. Learning from these valuable experiences enables long-term success. One major industry that has completely reinvented its commercial model is the travel industry: It has gone from offline travel agents to a full online customer journey.
What chemical companies can learn from this
Finding the elements that make travel companies superior in terms of customer centricity compared to the chemical industries as well as implementing them is no easy feat . The key lies in implementing a customer-centric approach. This means for example, making the customer journey or the (re-)ordering process as simple as possible. Generally, this leads to more orders and less churn. If it is easier to order online on your platform than from your competitor's, customers will be more likely to choose you.
Current customer journeys: too late, too difficult
The thing is, customers generally have already made their buying decision when contacting account managers, especially when reordering. But right now, customers frequently get frustrated by having to repeat order details to account managers. A customer may also deal with different account managers, due to absence or a change in account management, where pre-arranged details have to be repeated. This could very well lead to the revision of a purchasing decision already taken. If customer details are pre-filled and previous orders can be copied with the same conditions, this will significantly enhance the customer experience.
Forerunners within the chemicals industry
There already are some chemical companies doing a lot of things right when it comes to offering convenient and transparent digital customer journeys. Two examples for customer centric organizations:
Ecolab: Instead of selling water chemicals, Ecolab has partnered with Microsoft's cloud platform Azure and an IoT services company. The goal was to provide real-time data-based process water management, helping customers advance toward net-zero water usage while reducing operating costs. Ecolab's customer journey is automated since it is an integral part of the product process. As soon as a product runs low, new orders are placed with minimal customer intervention. Therefore, the company always provides exactly what the customer needs. Consequently, customers will likely remain very loyal, due to the effortlessness of getting all required products needed.
Clariant: Specialty chemicals producer Clariant partnered with matchmycolor and Konica Minolta to offer a digital color matching service. The company thus provides color grading data for its pigments, which are used in combination with Konika Minolta spectrophotometers. How it works? A Konika Minolta device detects a color and Clariant provides an accurate recipe to match it in seconds. By making color matching this easy, Clariant customers have great advantages.
To sum up, there are a few examples of chemical companies that distinguish themselves with their customer-centric customer service. But they are the exception, not the rule. To change this, companies can look towards travel services and adapt their way of offering products and services in an easy, transparent, and digital way.
---
Read more from our series: Chemical companies learning from others
Part 2: How Airlines Maximize Profits Through Dynamic Pricing
Part 3: How the Software Industry Optimizes Product Packaging