Readjusting the German Regulatory Landscape for the Digital Health Revolution
May 29, 2019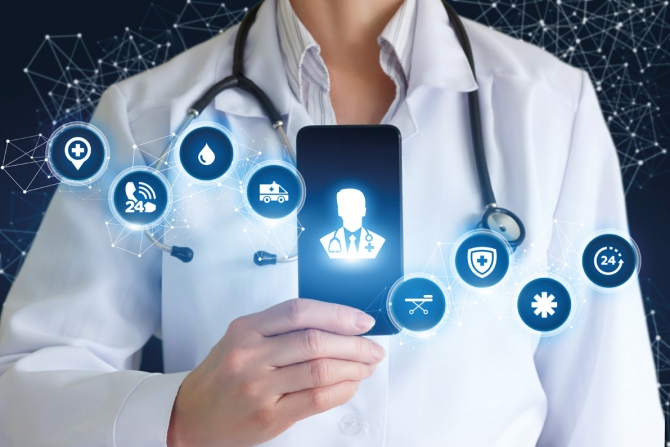 This month, German Minister of Health, Jens Spahn, shared his draft legislation for digital health solutions in Germany (Digitale Versorgung-Gesetz DVG). Which digital technologies will be covered by the healthcare system? How should companies react? Our life sciences experts, Jan Bordon and Achim Geppert discuss the implications for the healthcare industry. 
German legislators have proven to be late adopters of digitalization across all industries. Especially in the healthcare industry, legislators have not yet shown any serious ambitions to position Germany as a frontrunner of the digital revolution. With his new legislation draft, Jens Spahn has put Germany back on the map to be a leading European player in digital health innovations. 
In brief, the proposed draft covers a variety of different initiatives. These include:
Faster market access for digital solutions
Expansion and funding of the tele-medicine infrastructure
A regulatory outline for electronic patient files
The continuation of a dedicated health innovation fund
For established players and startups, faster market access for digital solutions is the most substantial change. Whether this is positive or negative is yet to be seen.
What are the implications of Jens Spahn's draft legislation? 
Companies finally have a formulized market access and funding pathway for digital health solutions. In the past, there were no clear evaluation criteria and a lack of a formulized marke access pathways with defined milestones. Only selected sick funds collaborated with individual companies to establish selective contracts for reimbursing digital health apps (e.g. Tinnitracks, Caterna, and Deprexis). The new legislation draft aims to establish a new national registry, managed by the BfArM (Bundesamt für Arzneimittel und Medizinprodukte), for digital health solutions (Digitale Gesundheitsanwendungen). Once listed in this registry, the digital health solution has to be funded by sick funds. Let's take a closer look at the market access details of the proposed draft and its implications for companies.
Which digital health solutions are covered?
It is yet to be specified which digital health solutions the new legislation will cover, or what is actually meant by "Digitale Gesundheitsanwendungen". Overall, the definition seems to be still very vague and could lead to a potential flood of digital health solutions seeking to be listed on the new national registry.
To qualify, digital health solutions need to support either the diagnosis, supervision, or treatment of patients, or mitigate their disabilities.
It is not further specified whether digital health support apps (e.g. diabetes diary app), digital therapeutics (e.g. app to cure tinnitus) or health IT solutions (e.g. software to support diagnostic or treatment decisions) are covered. The digital solutions need to be classified as low risk products (class I or IIa in accordance to EU regulation 2017/745).
Diagnostic solutions are narrowed down to those which do not lead to life-threatening implications.
One limitation stated in the draft is that digital solutions that are connected to a medical device and are either only used for controlling it or as complimentary feature will not be covered by this legislation.
It remains to be seen how the new legislation draft will be further specified and whether it will be limited only to a sub-category of digital health solutions.
What are the assessment criteria for the market access evaluation?
To be listed in the national registry, Digitale Gesundheitsanwendungen need to fulfil four assessment criteria: Security, functionality, quality, and positive care effect. 
Security and functionality are fulfilled when the digital health solution is certified with a CE-mark. Under the quality criteria, additional requirements regarding data protection and interoperability are assessed. However, there are no further details on what exactly this means. 
The most interesting factor is outlined as positive care effect and stands for the therapeutic improvement for the patient and better care pathway management. The therapeutic improvement is defined as the positive influence on patient-relevant endpoints and includes quality of life. This can be either proven by case studies, expert statements, real world evidence or clinical studies. The rationale is that the low costs and low risk of digital health solutions would not justify or encourage companies to conduct lengthy and resource-consuming clinical trials. 

The legislation draft even goes one step further. If no evidence is available when seeking market access, the digital health solution can still be listed on the national registry. The provider is granted 12 months to generate the missing evidence while receiving full reimbursement. Still, the specifications for generating the evidence are not yet formulized. It is unclear to what magnitude a therapeutic or economic improvement needs to be shown and which investments will be needed.

Overall, this is a significant step for faster access to digital health solutions. But again, further details on quality assessment and therapeutic improvement criteria are needed. If both criteria are too difficult to achieve, they could also become a major obstacle for many companies and especially start-ups. It will be very interesting to see whether the evidence generation within the first 12 months will be further formulized and restricted. Another open question surrounding the legislation draft is how the evidence will be evaluated after 12 months to secure long-term funding.
How does the legislation affect pricing?
For the first 12 months, companies can freely set prices for their digital health solution. If the freely selected price is way above market level, the GKV (National Association of Statutory Health Insurance Funds) can cap the reimbursement price. After the temporary free pricing market access period, companies need to renegotiate the price with the GKV based on the generated evidence and the proven therapeutic improvement. It is still unclear to what extent clinical and economic benefits can drive price potential. There will also most likely be a new arbitration board to moderate price negotiations if companies and the GKV cannot agree on a reimbursement price.
The free price setting, evidence generation, and negotiation process with the GKV after 12 months is very similar to what we see for new pharmaceutical products under the AMNOG process established in 2011.  The new legislation draft has clearly taken note from the process' key lessons learned, so you could even call this draft "AMNOG Digital". Still, it needs to be further elaborated how clinical and economic value drivers will drive the price potential of digital health solutions and how comparators or price benchmarks will be defined.
How should companies react?
Jens Spahn has to speed up the digital health revolution in Germany. However, his legislation proposal leaves some questions open. It will be very interesting to see further details on the draft. 
The new legislation draft is just another signal how it is time for companies to sharpen their market access strategies. Faster market access can be granted with potentially less initial evidence needed compared to the current pathway. Companies have to fully understand whether their digital health solution will fall under this legislation and which evidence will be required by the GKV after the initial 12 months. This legislation draft implies that real-world evidence will become more important in the future in the GKV evaluation. Finally, companies need to understand what clinical and economic factors will drive the price negotiations and how these factors can be backed-up with a compelling value story.