Think Ecosystems to Drive SME Recovery and Growth – How Banks Should Respond to the Pandemic
April 01, 2020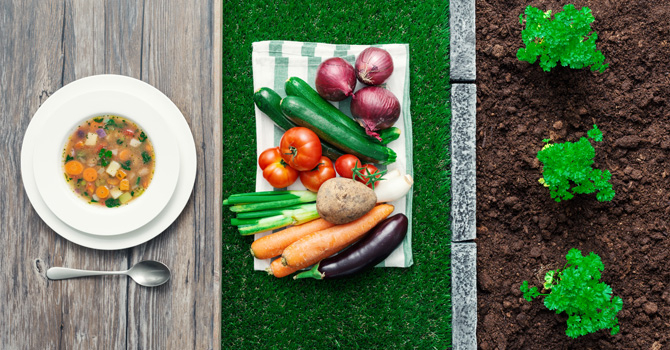 The insights and recommendations shared in this article are based on the circumstances of April 2020
To better serve small business and commercial customers, banks must shift from a point-of-service model to an ecosystem-centric approach, becoming integral to and strengthening operational financial processes among their customer's suppliers, customers and distributors. 
Clearly, the response to the disruption caused by the 2020's healthy economy immediate halt requires a different set of actions by banks than the credit crisis of 2008. To perform at an optimal level and strengthen their position with their customers, they need to ease rather than tighten their own monetary policy, making credit available and extending terms. With this effectively polar opposite approach to the 2008 crisis, which saw massive credit tightening, defaults and delinquencies, especially for small and medium enterprises (SMEs), banks have an opportunity to do more than simply provide money. 
The current crisis provides an opportunity to introduce ecosystem logic to business banking in a digital world driven by network economics. Banks still provide largely point service to ecosystems, as relationships are developed one company at a time. Banks can ensure that ecosystem essentials – demand (oxygen), supply (food), and cash/reserves (shelter) – are in constant supply by levering data/relationships, cashflow management tools and intelligent deployment of credit at the right time to the right customers.
Aided by the incredible digitization and virtualization of the economy, banks should use this crisis as an opportunity to move closer to their core business customers and their customers' ecosystems, partnering with each to ensure survival, eventual turnaround and growth through the lifecycle of this tragic health crisis.
Keeping ecosystems in alignment – banks partnering with their customers
Banks can use their own customer base to access all sides of a given ecosystem's marketplace to keep a given ecosystem in alignment. For example, a bank can align with key players in the real estate ecosystem, connect each part of the industry in a data-driven way that both de-risks construction and mortgage lending as well as encourages ongoing activity. 
By taking an ecosystem-centric approach, banks can use this opportunity to create a common data lake to help their customers connect in a more facile and impactful way to their customers' customers and suppliers. Such a bank enabled data lake would drive insights and actions e.g., targeted reward programs and A/R and A/P flexibility for customers' customers and suppliers.
Banks can also deliver services that can help SMEs across industries enhance customer value, teaming with their customers to help them be more customer centric. For example, banks can partner with hotel clients who are experiencing lower occupancy, to extend additional loyalty and reward points to end-users to help drive traffic. They can also partner with retail SMEs on joint promotions, facilitate efforts by manufacturers to distribute health crisis related products directly to consumers, and work with media companies to put on high content virtual events. 
These actions will provide opportunities for banks to get closer to key clients while elevating their brand.
Intelligent ecosystem cash flow management
The coronavirus crisis has created a cash management issue for many SMEs that ripple through their ecosystem. Banks customers have customers who need more time or are asking for refunds and others who need to ratchet up capacity in their supply chain. For example, hotel customers are asking for refunds, when hotels have yet to receive payments for those bookings from online travel sites and credit card processors. Manufacturers trying to supply key essentials need even greater alignment with their sub-contractors and distributors to meet marketplace demand. 
This creates an opportunity for banks to enhance their treasury services with digitally intelligent offerings, incorporating demand and supply chain characteristics into their offering. This starts with understanding the root cause needs of a bank's customers cash flow requirements, which in turn will help drive near term and longer-term product capabilities, more robust pricing and deeper relationships both immediately and over time. Credit-aligned products and refund-based cash management facilities can help travel companies manage cash flow, and manufacturer's optimize working capital. These types of intelligent treasury services which can adjust and account for changing market conditions require the bank's cross-disciplinary team and relationship managers to work closely together.
Longer term ecosystem recovery and growth
Whether this is a V shaped recovery or a shape that may require a longer runway, banks have an opportunity to position themselves as the engines of future growth for not only their customers but their customers ecosystems. Banks have a chance to help customers both operate and position themselves for post crisis re-emergence. Banks provision of ecosystem aligned credit and treasury services will help to elevate them from point providers to trusted advisors. The opportunity for banks to get closer to customers strategic planning process, post triage and crisis, has never been greater. The implications for value creation and value capture are powerful.
* * * * *
In our next installment, we will highlight ecosystems that present unique challenges and opportunities for banks and address how to realign SME capabilities to support an ecosystem-centric approach. We will also explore short, medium- and long-term responses to the greatest health crisis in modern history.
Read more about our recommendations for banks during the corona crisis:
Part 4: Rivals to Allies: Banks and SME Marketplace Lenders Pandemic Partnerships can Unlock Growth