The Disruption Opportunity: Innovation and Change
The insurance industry is in a state of upheaval and significant change.
Big tech and InsurTech has entered the arena disrupting traditional value chains for policy production and distribution. Customer expectations have changed in fundamental ways for both personal lines and commercial insurance. Increased chaos and disruption in our world from climate change, pandemic, cyber risk, political upheaval have made pricing risks all the more complex and challenging. Our industry has been slow to change because our products and distribution models are complex and numerous, relying on an interplay of many parties in the sale.
In this new world order, it will take more than a few incremental changes to stay competitive. Instead, this is the time for breakthrough innovation and a fundamental shift in how organizations pursue growth.
The Simon-Kucher team is committed to helping insurance organizations navigate disruptive change and transform and unlock new profitable growth opportunities. We have delivered relevant outcomes for clients, from building new revenue models to leveraging digital technologies to reimagine customer experiences.
With the right approach, disruption can reveal a powerful path for explosive growth and new market opportunities. An essential first step is to ensure products are more straightforward and more transparent. Sales must be more customer-centric and sales processes optimized. The next step is to apply the supreme discipline to innovation related to distribution, product, or packaging strategy. Our focus must be forward-facing, finding new ways to monetize, debunking myths regarding what is compliant or possible.
Six steps to a successful transformation:
1. Deepen Relationships Customers And Producers
Aggregators are getting more robust, and commoditization is increasing. Even as attackers are becoming more aggressive, customer loyalty is steadily declining. Insurance agents and broker loyalty and relationships are also fraying. In times of market transition and change, it is essential to secure your most valuable asset -- your existing customer and distribution base. For carriers to excel, they must take steps to systematically expand or deepen customer and producer relationships, reward loyalty, support renewals, and find ways to win back old customers and partners.
2. Support Sales Teams with Digital Tools
Personal interactions will continue to play an important role in insurance sales. Supported by the right set of digital tools and processes, sales interactions can be made more compelling and engaging. High quality of advice translates to higher sales. Digital technologies can also help build deeper insights about customers, enabling more personalization and precise product development.
3. Remapping the Customer Journey
Consumers increasingly want to engage with companies in multiple ways, including in-person, online, video, via a tablet, or on the phone. Insurers must build seamless, omnichannel sales experiences that address customer touchpoints across multiple mediums. They must imagine highly personalized segment-specific paths and identify new instruments to optimize cross-selling, up-selling, engagement, and purchasing.

4. Harnessing the Power of Big Data and AI
Used responsibly and correctly, AI and big data have the potential to dramatically transform insurance by streamlining and introducing more precision in underwriting, claims processing, fraud detection, and marketing. AI can help predict customer needs, drive lead generation and automate marketing campaigns at a scale previously not possible.
5. Skillful Partnerships with Digital Ecosystems
Third-party digital marketplaces and ecosystems offer insurers the opportunity to reach new audiences and expand market share. Ad-hoc decisions about pricing, marketing, and product development will not cut it if insurers want to unlock new revenue streams and boast healthy margins. Insurers must build new business models and reorientate product strategies to ensure success. If they don't, the InsurTech and Big Tech disruptors will nibble and eventually swallow up their premium.
6. Pricing and Packaging Excellence
Leveraging new digital technologies, including telematics and sensors, insurers have an opportunity to generate insights to quantify risk in more accurate and personalized ways. With data and analytics coupled with a holistic view of customers, we can increasingly price the individual and specific risk situation. Where price optimization is frowned upon, optimizing the package inclusive of risks covariables, coverages, limits, and terms enable carriers and distributors to match the package pricing with a commercial or personal line consumer's willingness to pay.
Rely on our experts
The Simon-Kucher insurance team has a global presence and project experience in more than 40 countries. We have leveraged our expertise and local knowledge to help insurance companies in developed and emerging markets, covering all lines of business, customer segments, and sales channels. Our clients have included both international and regional companies, channel and product specialists, primary insurance and reinsurance firms that serve the industry and the retail markets. A large number of successful disruptors are also among our clients. You can benefit from our extensive expertise and rely on our experts to give your business that decisive boost.
Insurance Experts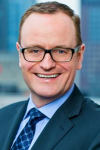 Global Head of Insurance and Managing Partner Frankfurt office