My Interview With the CMO of an Iconic Brand
July 11, 2014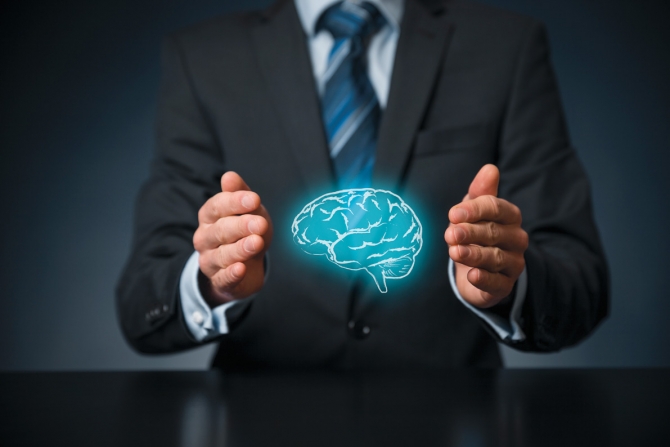 My daughters play the piano. When we were shopping for a piano years ago, it was clear that there were the mass-market piano brands, and then there was the Steinway grand. Even for untrained ears like mine, I could tell the sound from a Steinway grand was different. The music sounded richer and smoother. The salesperson told us each Steinway grand was handcrafted, so each has its own personality. The other noticeable difference was the price tag. A new Steinway grand costs $50K to $100K+, that's more than a year of private college tuition or a nice SUV.
Recently I had a chance to sit down with Darren Marshall, the Executive Vice President and Chief Marketing Officer of Steinway & Sons. We discussed his long-term vision for the brand and how the company thinks about communicating its brand value in a way that establishes a relationship with consumers and aligns with their needs and buying processes.
Below is one of my favorite parts of our discussion. You can also find the full interview in the latest issue of our Consumer Insights newsletter.
Simon-Kucher: What has surprised you most as you've explored your consumers' psychology?
DM: The most striking observation was the emotional and experiential nature of the purchase process. For the artist, performing isn't just about getting applause. It's first and foremost about moving your audience and touching them through music; that's the timeless element. To do that, the instrument becomes a hugely emotional piece for them, and finding the right one is really a mating process. They use the language of love, like they are searching for the right "partner". As with people, you can't just think about the technical details – like she's 5'8" with green eyes – the emotional component is critical. We have been thinking too rationally, when we really need to de-commoditize the product and romanticize the emotional connections with pianos and music.
Simon-Kucher: How do you apply these lessons from an implementation standpoint?
DM: Your focus should not be on how to sell your product but on how consumers buy it. Think about your core segments and how you can redesign the buying experience for each of them. For Steinway, the essence of our brand is there, but we must bring the touch points to the common consumer. The artists will likely bypass everything and go straight to the factory; the retail space needs to be about families. But walking into a Steinway store can be intimidating for the less experienced. They see rows of identical-looking, black pianos with salespeople hovering over them. They shy away, as though they aren't good enough to touch and play these masterpieces with everyone watching. We need to curate our stores to enable the "mating process" and form the emotional bond between player and piano.
Going back to my story about buying a piano for my daughters. Long story short, we didn't buy a Steinway grand. I just couldn't justify the costs not knowing if my girls would stick with the instrument long enough. The good news is my girls still play the piano. On days when I see them completely in love with the pieces they are playing (such as the latest favorite Sonatina in C Major), I wish I had decided to bite the bullet and get them a Steinway baby grand 6 years ago. I guess that "mating process" is not over yet.