Consulting Internship: Amrita's Experience in San Francisco
September 14, 2022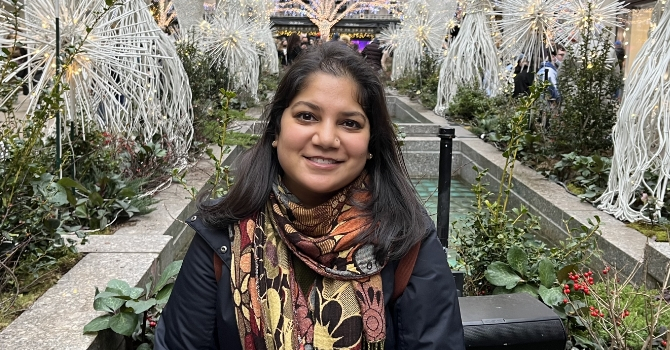 Manager Amrita Motgi began her career at Simon-Kucher as an intern around two years ago. We spoke to Amrita about the recruitment process, what it was like to intern during COVID, and what helped her decide to work for Simon-Kucher full-time.
Hi Amrita! Thanks so much for talking to us about your internship experience at Simon-Kucher. Could you tell us a little about yourself?
I'm Amrita, I'm a manager at Simon-Kucher based in the New York office. I joined Simon-Kucher full-time in 2021 after doing a short internship in Summer 2020.
I completed my undergraduate degrees in Classical Humanities and Biological Sciences in 2015 at the University of Maryland. After undergrad, I worked in health policy at a non-profit organization based outside of D.C.  I then decided to pursue a dual MBA and MPH (Master of Public Health) at Emory University, graduating in 2020.
I always wanted to pursue a career in Life Sciences (LS) but wasn't sure whether to go into consulting. So, I was excited when I heard that Simon-Kucher had a life sciences division.
Speaking of, how did you hear about the Simon-Kucher internship program?
I was sent an email from my school's career center saying that Simon-Kucher was looking for interns in their Healthcare and Life Sciences division. I knew that Simon-Kucher recruited for consulting at my school, but I honestly didn't know they had a life sciences division prior to that email.
At that point, I'd been looking at other consulting firms, but I hadn't really found a firm that I was excited about. It felt like Simon-Kucher was a good fit, not only because of the healthcare focus, but also because the type of work seemed to align with my career interests.
When did you apply for your internship and were there any requirements you had to meet?
I applied in January 2020 directly through the Simon-Kucher website with my resume and cover letter. The turnaround time was quick. I had my first interview later in January and my final round (super day) in early February.
It was great to get the internship offer just a couple of hours after I'd left the office, I didn't need to stress for too long!
Which office was your internship at?
My internship was in San Francisco, but it was in 2020 so it was fully remote due to COVID. Although, I was able to have my super day in person in the office just about a month before the lockdown happened.
How long was your internship and what responsibilities did you have?
I worked on one project during that time and was also able to support on some proposals.
What was great about the project was that it was in health tech, focused on a product that I was very unfamiliar with. So, I did a lot of secondary research to get up to speed. The product was very unique, so it was also interesting to see how and where it would be used. But even in that short period of time, I was able to see some different types of projects as I worked with different colleagues across the LS division.
My role during that time was mostly taking notes during expert interviews, using excel to distill qualitative data into pricing insights, supporting with developing weekly decks used in the client check-ins, and doing ad hoc secondary research.
Could you tell me about something you learned during the internship that still helps you in your career today?
In addition to the hard skills, I learned how to work with a team. During the internship I had to communicate constantly, check in on timelines, update my manager with the project's status, and work with my team to finalize a deliverable. These were crucial to being a successful team member.
Understanding team dynamics and collaborating frequently in this way was something new to me prior to the internship and has become an invaluable lesson for me today.
Even though your internship was during COVID, were you able to take part in any social events with the office in that time? If so, which was your favorite?
There were weekly virtual social events that I was able to attend. Though it wasn't the same as in person, I appreciated the office managers hosting events that were fun and engaging. I also enjoyed the trivia night/happy hour because I was able to meet the other interns and people in the office.
Were there many other interns in the San Francisco office with you? Was it easy to get to know colleagues and partners even though it was remote?
There were other interns based out of San Francisco – who were fellow MBAs as well as undergraduates. It was great having a cohort of interns to talk to in a similar position to me and learning from their experience.
Despite the lockdown, it was pretty easy for me to get to know my colleagues and team members. Having the bi-weekly pod meetings were a good way to see other people regularly outside of my project team. I also tried to squeeze in some coffee chats near the end of the internship to get to know some people from the office. Everyone was approachable and open to having a quick chat or answering any questions I had.
What advice would you have for future interns?
Well, those coffee chats I just mentioned are a must! Especially as you can now do so in person! For me, it was the best way to meet and get to know people. I found out about peoples' career journeys and why they like working at Simon-Kucher.
It also gave me some familiar faces to return to when I decided to join full-time. Those conversations really helped me decide whether I should pursue my career at Simon-Kucher – and I'm glad I did!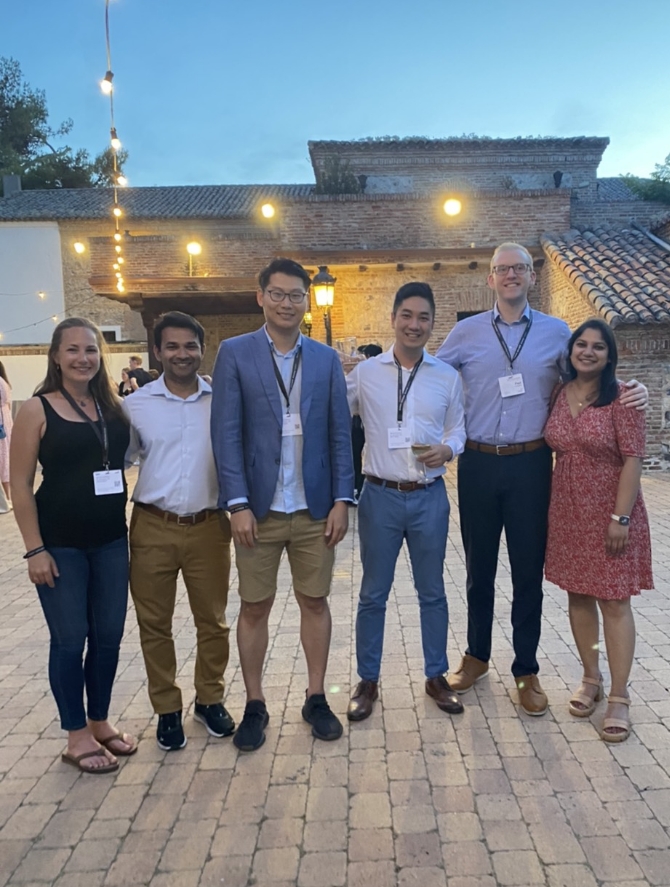 Thanks so much Amrita for taking the time to share your story with us today.
If you're interested in applying for an internship in our US offices, click here to see what opportunities are available.