Ask the Right Questions! A Basic Framework for CPQ Success
March 20, 2017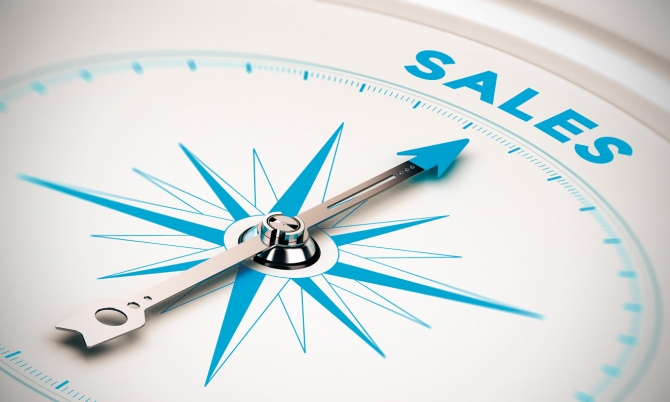 Is your sales process too complex, for instance because of a large product portfolio or highly customizable products? Do your salespeople struggle to keep up with the magnitude of pricing and discounting rules to apply to different products, customers, or orders? You will probably already have heard about Configure, Price, Quote (CPQ) solutions. CPQ is an important part of the larger Quote-to-Cash (QTC) process. It aids salespeople by providing a product catalog for selecting and configuring products, pricing them according to built-in pricing and discounting rules and then preparing quotes to send off to customers.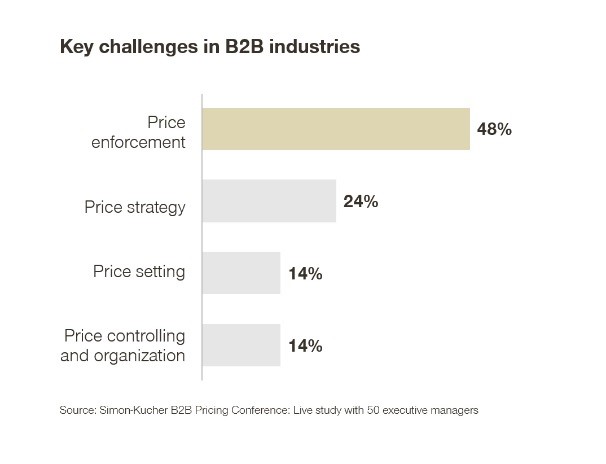 CPQ supports companies where it matters the most. The primary users of CPQ, B2B companies, struggle the most with sales and enforcing prices. In a study conducted by Simon-Kucher amongst B2B executives, 48% mentioned price enforcement as being the biggest challenge in their business. This is consistent with our project experience; B2B clients increasingly ask for support in selecting or implementing CPQ solutions.
 
But CPQ is not a home run. Some CPQ vendors will promise you that by simply automating the quoting process, all your challenges will be solved. But the reality is much more mundane. Yes, these transformations can happen and CPQ can have an enormous impact; however, such a significant impact can only be assured through careful planning, in addition to developing and implementing an effective approach that fits your company's strategy.
So how can you ensure that planning, strategy and implementation are performed correctly? A good start is by asking the right questions. Based on our experience in advising clients on selecting the right CPQ vendors, optimizing CPQ processes and supporting the roll-out of such software, we have prepared a basic framework for CPQ implementation success.
Below we present a simplified version of the four most important levers from this framework to help you kick-start your CPQ project.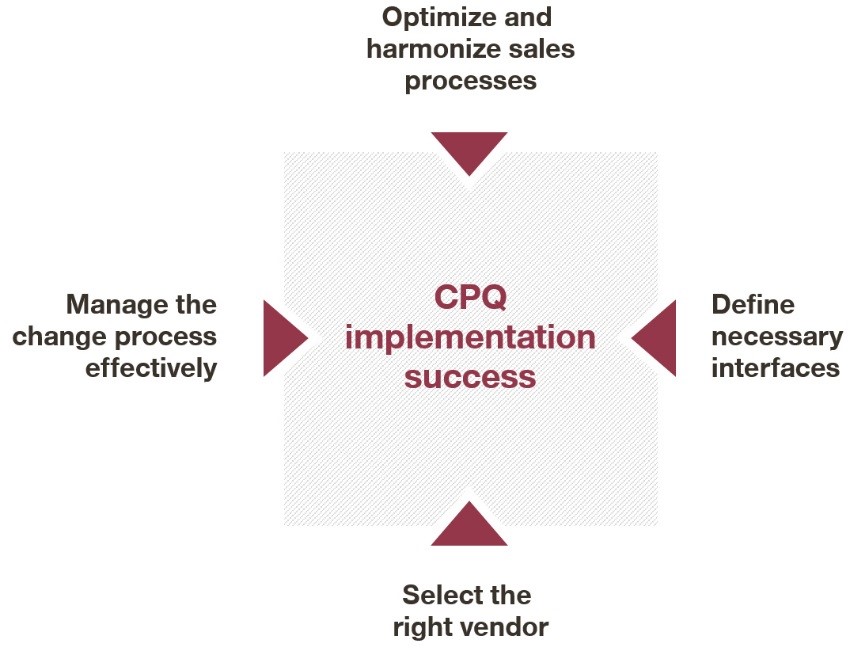 1. How do you optimize and harmonize sales processes?
From our experience, it is paramount to get the basics in place before thinking about introducing a CPQ solution. This should be done in two main dimensions: optimizing your processes in order to make them more efficient as well as harmonizing them, where possible, to minimize differences between countries or business units.
From our experience, details matter, and when not properly taken care of, they can bite you further down the road. As an example, the following three elements are important to look into during process optimization and harmonization:
a. Escalation levels – check if the number of escalation and approval levels are the same across all companies in your group. If not, either harmonize those levels or make sure that the differences can be supported by the tool.
b. Business types – in most cases the quoting process differs between product and project business. If this is the case in your organization, make sure that these differences can be reflected in the CPQ tool and that the definition of those business types is aligned across organizations.
c. Profitability calculations – CPQ tools may include ROI, TCO or profitability calculators. These are often modelled after Excel calculators used by the sales force. As these calculators have often been prepared by the salespeople themselves and are therefore not centralized, it is important to align the input, output, and calculations before implementing them into the CPQ tool.
 
2. How do you define the necessary interfaces?
A CPQ solution by itself is useless in the majority of cases, as it also needs data from other enterprise systems. CPQs are usually built on top of CRM systems, with salesforce.com being by far the most popular (out of 18 well-known CPQ solutions, 14 support salesforce.com). Choosing a native CPQ for your CRM will make things easier – but other solutions will work too.
However, CRM is not the only interface – it's important to look into what data is needed across your sales process and identify where it can be found. We have noticed that there are a lot of systems that are often overlooked: PIMS for managing the product information and attaching it to quotes directly, HR applications to read in employee levels and match them to escalation thresholds, CLM systems to natively integrate quotes with contracts, CAD tools for sophisticated configuration of engineering products and BI/Reporting tools to analyze the quotation and proposal data.
3. How do you select the right vendor?
There is a multitude of CPQ vendors on the market, and selecting the vendor that best suits a company's specific requirements is not always easy. The CPQ solutions all offer similar functionality at first sight, but there are important differences, such as:
a. Platform nativity: Some CPQ solutions (e.g. Steelbrick) are salesforce-native, while others are stand-alone.
b. Industry-specificity: There are vendors who offer a product tailored to the needs of a specific industry, such as Apttus with its solutions for Healthcare, Financial Services, etc., whereas other vendors might offer a more generalist product.
c. Pricing platform: Large vendors (e.g. PROS) offer solutions that are part of a whole suite of Enterprise Software, whereas smaller vendors (such as the aforementioned Steelbrick) offer only CPQ solutions.
d. Pricing model: More and more companies offer SaaS models, but there are still companies who use a perpetual licensing model.
e. Rule complexity: Some products include merely product catalogs with prices simply read in, while others allow the setting up of complex pricing rules based on SKUs, customers, segments, orders, etc.
This list is not exhaustive by any means, but it already shows the complexity of deciding on a specific CPQ solution. That's why a comprehensive and structured vendor selection process is the best way to select the right vendor.
4. How do you manage the change process effectively?
The last part of our framework is probably one of the most important ones, but also one that is often improperly managed and thus poses a great risk to the entire project. It is easy to write off a CPQ implementation as "just an IT project", but it's much more than that. There are important points to take into account in order to make sure a great tool is also used by the organization:
a. Communication: A comprehensive communication strategy needs to be carried out to ensure buy-in of the new tool within the organization well before it is implemented.
b. Training: User training is a no-brainer, but more often than not, this is far too technical – it is crucial to use the training to communicate the added value of the new tool to the users as well as showing them how to use it.
c. User engagement: Final users should be involved at all stages of the process, starting with developing the requirements, down to final sign-off on the tool – salespeople will like using a tool they helped build.
d. Coordination with other initiatives: It's easy to boil the ocean by orchestrating multiple IT initiatives at the same time. While it may make sense from purely an IT perspective, this can lead to exhaustion among the sales team – there is only so much they can handle.
As you have seen, there are multiple important factors that influence how easy it is to establish a CPQ tool within an organization. Following the above framework and expanding it to fit your need may not guarantee success, but it will allow you to be better prepared.