Chemical Companies: "Sales Teams Require New Steering Methods"
July 18, 2019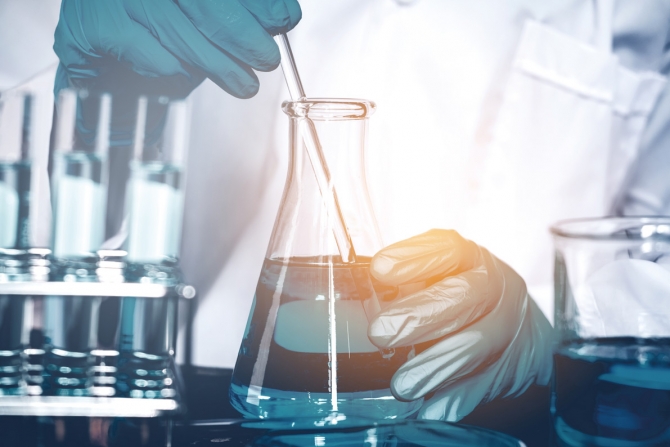 Two thirds of chemicals companies are dissatisfied with how they are steering their sales force: This is one of the key findings of a recent Simon-Kucher study. What does this mean for the industry? And which strategies will help companies to escape this trap? We asked sales experts Jan Haemer and Markus Mayer:
Jan, two thirds of companies are dissatisfied – that seems like a rather high number. What are the reasons for this?
Jan Haemer: To be honest, we weren't all that surprised by these results. The reason why two thirds of them are dissatisfied with how they steer their sales force is that more than 80 percent say they spend too much time explaining deviations from planned revenue figures rather than proactively steering sales activities. That's the wrong priority. 
These figures come from a recent study you and your colleagues conducted. Can you tell us a little more about it?
Markus Mayer: Sure. In spring this year, we conducted an online survey of approximately 300 managers from the industry worldwide. The questions focused on the companies' business environment and their current sales steering approaches.
Apart from the figures mentioned earlier, what were the main insights you gained?
Jan Haemer: We were able to abstract three main findings: First, the surveyed companies acknowledged a lack of focus on critical sales steering activities. Second, they admitted that they consider it too late in the process, and third, they typically adopt a reactive rather than proactive approach.
All in all, the companies surveyed seemed pretty self-aware about their sales challenges. Why aren't they able to solve these problems on their own?
Markus Mayer: Acknowledging a problem isn't the same as knowing the solution. We keep hearing statements like "By the time I receive the monthly figures, it's already too late to do something about it," "I don't have enough visibility to be able to intervene," and "We monitor sales, revenue, and margin contribution, but not the number of visits or new customer acquisitions." These claims all stem from sales steering issues. In addition, as a result of CRM set-up or usage limitations, 79 percent of participating companies said that insufficient or inaccurate data is a major obstacle to making critical sales decisions.
So the key is simply to collect and analyze the right data sets?
Jan Haemer: Not necessarily. In the study, we found that 20 percent of companies steer sales successfully. These companies demonstrate that three capabilities are key to success: clearly defining the focus areas of activities, deriving actions along the entire sales process, and driving sales force performance with measurable goals and incentives. 
Markus Mayer: Especially the pre-sale stage of the sales process is particularly important. Companies that excel at sales steering establish a high level of transparency on their presales performance, from identifying opportunities to creating offers and closing deals. How many customers does the sales team contact? How many offers are sent out? How many offers are in the final stage? What is the conversion rate? Activity indicators like these are essential to provide sales people with tangible targets. By the way: They also measure sales activities much better than financial KPIs, such as sales or contribution, do. Additionally, mobile access to systems and dashboards providing real-time performance metrics and benchmarks are important tools to support the day-to-day activities of sales teams.
You would expect that most companies selling products in chemicals already have this data. Is that not the case?
Jan Haemer: Actually, no. In our study, an alarming 84 percent of companies surveyed said they have little insight into the pre-sales activities that would enable them to proactively steer sales. Consequently, in my opinion, they need to improve transparency. Sales performance indicators have to be part of their strategic planning. Prioritizing the most attractive growth areas is a prerequisite for focusing sales activities on the right segments and customer groups. And steering sales based on clear, segment-specific volume and margin targets is essential for implementing a business strategy. Companies often lack this connection between sales activities and strategy, so sales steering can't fulfill its goal of translating the strategy into specific, sales-related activities. Knowing this, many companies in our industry have significant room for improvement.
---
To download the study results, please fill in your information.