Crisis Barometer: How Automotive Suppliers Are Dealing With the Ongoing Crisis
September 16, 2020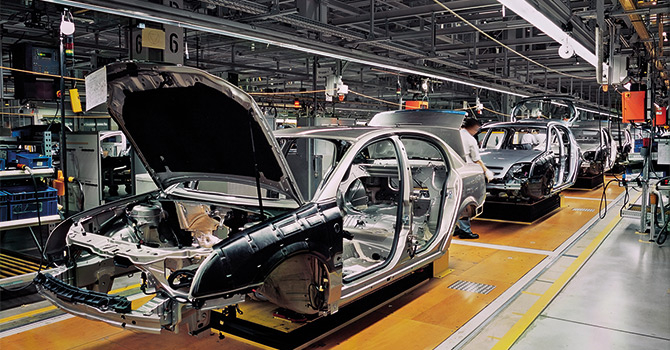 Like many other sectors, the automotive industry has been significantly affected by COVID-19. How do suppliers view the current situation? Which levers are they currently using to manage the crisis? And which mid- and long-term measures are the most promising? Our crisis barometer provides answers.
COVID-19 has turned the world upside down. While many countries are starting to ease social restrictions, the crisis is far from over. Until a vaccine becomes widely available, companies should expect social and economic ups and downs that will challenge them in unprecedented ways.
In our crisis barometer, we asked 66 automotive suppliers about how the crisis has impacted their business and which initiatives they have introduced to deal with it. All of the surveyed suppliers stated they are being affected, and 90 percent have assessed the crisis as severe. The majority believes the crisis will last over a year, with one in three even seeing their existence threatened. The survey found the key countermeasure these days is cost reduction, which is typical for the industry and times of crisis, in general. The following graphic shows the share of companies that have implemented measures to…

Costs: More than 85 percent have already reduced costs
The interviewed companies are using all elements of cost reduction, such as real investments like machines, training budgets, "tougher" purchasing, or running expenses for leasing and rent. While reducing personnel costs has been the least used lever so far, almost 40 percent are planning to resort to such measures in the future – meaning that about 80 percent will use this lever overall. In some countries, government programs are able to cushion social consequences and keep the expertise in the company, which will provide ideal conditions as soon as demand rises again.
Further planning shows that the other two levers – increasing sales and prices – are gaining relevance, as reducing costs will reach inherent limitations in the near future. This underlines the severity of the current crisis.
Sales: Very few investments are being made in innovations
Despite the ongoing crisis, automotive suppliers still have room to grow through sales initiatives. In our projects, we often see that suppliers don't fully use their sales potential and only sell customers part of their portfolio. This serves as a relatively easy growth lever. Entering other sectors (such as booming medical technology) also plays an important role but mostly remains a marketing aspect. A small number of suppliers are able to truly enter the medical technology industry on short notice, typically due to missing certificates. However, diversification is an important approach to deal with the high volatility in the automotive industry.
In addition, the study shows alarmingly low values for a key topic: innovation. Only 42 percent of the polled suppliers have invested in innovations. This will prove costly in the medium term due to the quick changes in the industry. In the past, two out of three innovations didn't reach their profit targets because they ultimately failed to solve the customer's problem. Suppliers need to innovate from the customer's perspective and understand customer problems better in order to develop products for which the willingness to pay is ultimately higher than the development costs.
Prices: Suppliers are using fewer pricing measures than cost and sales measures
The third lever is the least used so far. Only 37 percent of suppliers have increased prices, e.g. via focusing more on claim and change management. However, it is seen as the most promising top-line initiative in the short term. Suppliers need transparent processes to quickly identify where claims can be made, e.g. due to delays in product ramp-up, call quantities not being met, changes in product specifications, or new logistics requirements. Some suppliers fear they will not be commissioned in the future, but in some cases, claims are absolutely appropriate. In addition, suppliers are more hesitant than ever when it comes to countering customers' price demands.
However, the majority of suppliers have realized that they need to consider these measures in order to overcome this critical situation.

Successful crisis management combines all three levers
We highly encourage suppliers to utilize all levers against the crisis and not exclusively rely on cost reduction. In particular, claim and change management will be most effective in the short term, but companies shouldn't forget their customers are also in crisis mode – the right balance is key. However, in the medium term, innovations are the most promising opportunity for suppliers to overcome this crisis, as the automotive industry is radically changing, and this transformation will likely accelerate in the post-corona era.