Digitalization – Smart Ideas for Machinery Manufacturers
March 05, 2018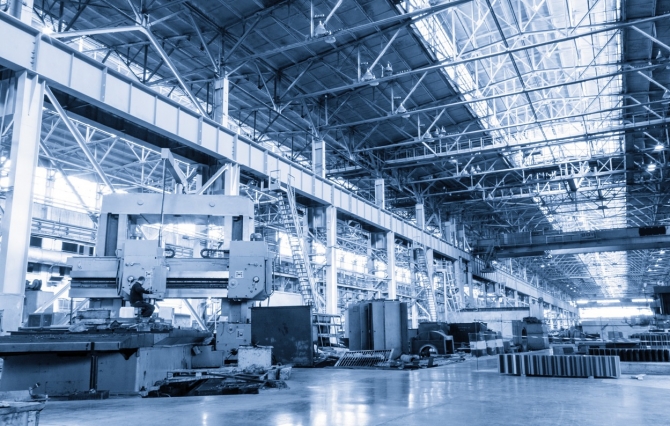 We are living in a brave new digital world. New developments, such as intelligent apps, smart homes, and driverless cars, have found millions of admirers and are transforming business. But, until now, they have mainly been limited to the B2C arena. Digital innovation within the B2B domain is now becoming increasingly prominent, and on a large scale. Improving efficiency is a key topic for "digital factories" and Industry 4.0. However, it is equally important, if not more so, for manufacturers to have effective monetizing strategies for their digital services.
Digitalization activities have considerable revenue and sales potential that machinery manufacturers cannot afford to ignore. If they haven't done so already, companies should assess how digitalization fits into their business strategies, identify relevant opportunities, and adjust their structures and processes to the requirements of today's market. It is only by taking a systematic approach that manufacturers can tap the potential of digital business to the full. This includes measures such as expanding business models and product portfolios to address customer needs. For example, introducing new steps in the value chain.
The key question manufacturers have to ask is: how can digital services be monetized? In the past, hardware was primarily sold according to the model "product, price, sale." But the monetization of today's digital services is much more complex. Costs are no longer the most important price driver. Particularly for digital solutions and services, the main benchmark is customer value. Above all, this means the value of the service to the customer. Fair value pricing plays a crucial role.
With fair value pricing, customer value/benefit is defined according to product or service usage. Value is presented using a monetary benchmark, such as machine performance, a productivity increase, or the number of licenses in use. It is important to define customer value realistically and minimize any influences from the value measurement process that may detract from it. Using tools such as Big Data and advanced analytics helps to clearly define customer value and value drivers.
Best practice: Michelin
An excellent example of how to monetize customer value is provided by the French tire manufacturer Michelin. Michelin is known for its high-quality tires. However, increasing pressure from competitors was making it more difficult for the company to justify its premium prices, despite the evidently superior quality of its products. In 2001, Michelin developed a new business concept. Customers still pay for delivery costs but no longer make one-off payments to purchase specific numbers of tires. Instead, they are charged on the basis of how many kilometers their fleet of vehicles travels. By taking this approach, Michelin has created a mechanism that benefits its customers and the company itself. Michelin customers only pay for the service they receive, not to actually own tires. In addition, the manufacturer has secured the long-term loyalty of its customer base.
A business model such as this is only possible through digitalization. As a result, implementing the fair pricing approach often goes hand in hand with adjustments to companies' revenue and business models. Revenue models where providers charge for the service they provide and not simply for their physical products are known as "pay-per-use" models. The pay-per-use approach requires innovative technologies and digital tools. These include machine-to-machine communication, sensors, and automatic exchange of data in digital form. Technology is required to measure how much service has been provided and set the price of individual units of service.
Other notable users of the pay-per-use business model include General Electric and Rolls Royce Aerospace. They offer their airline customers propulsion, not engines, and calculate their charges according to hours of operation. Another advantage of this model is that pay-per-use is usually offered as part of a bundle that includes services. For example, maintenance and repairs. Fundamentally, companies that use pay-per-use pricing are making a powerful statement about the quality of their products. The longer the lifetime of the product, the more the company will earn overall.
Revenue potential in after sales
There are many new customer service and business models that can be employed in addition to simply selling products. Particularly for machinery manufacturers. These models are providing new ways to monetize. As digitalization progresses, additional revenue opportunities are emerging for after sales, including predictive maintenance. This expands on the company's existing portfolio of maintenance agreements and can be adjusted using bonus rules to tailor machines' performance to the customer's specific requirements.
There is also room for improvement in terms of sales approaches and strategy management. To increase their hit rate, i.e. the ratio between the number of offers made and the number of concluded contracts, sales teams can employ targeted mapping and classify new and existing customers into categories. Furthermore, customer monitoring is optimized throughout the entire lifecycle with customized solutions. In all cases, the most potential for increasing sales power lies in the new ways to collect, analyze, and digitize information.
Setting the course for future sales growth
The new monetizing strategies and opportunities offered by digitalization are no secret. However, the machinery industry is still lagging behind in implementing them. Even today, machines are mostly priced using a cost-plus approach that is not linked to the value they actually provide. In regard to software and services, a "free-of-charge" mentality still dominates. Companies need to establish centralized departments to coordinate all the opportunities digitalization offers: product management, usage management, sales, after sales, etc. In short, many companies simply lack a comprehensive digitalization strategy. Incorporating digital technologies into their market approaches is a big challenge for manufacturers. But the potential to increase their revenue and sales is considerable. Only companies that focus on carefully selected digital services and bring them to market through smart monetization approaches will secure additional sources of long-term revenue.
This article was originally published in IndustrieAnzeiger in February 2018 (in German).
Read more about digitalization and digital transformation at Simon-Kucher.