How the Brazilian Private Sector is Adopting Innovative Contracting to Enable Sustainable Access Solutions
June 29, 2020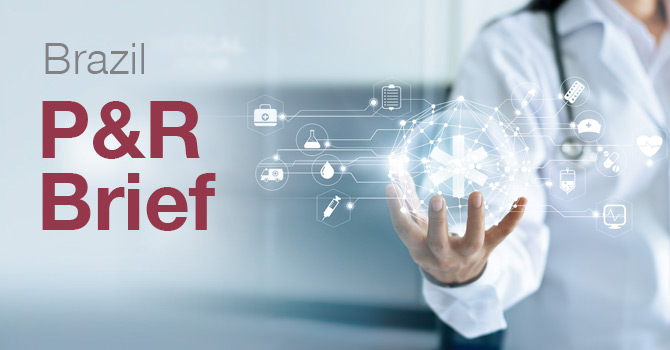 In the Brazilian private healthcare sector, the growing number of high-cost innovative treatments requires creative solutions. Read about how the National Agency of Supplementary Health (ANS) is addressing this need for change and exploring innovative contracting models:
The Brazilian private healthcare sector is fragmented into more than a thousand providers covering about 47 million lives, which represent around 23% of the Brazilian population. This sector is regulated by the National Agency of Supplementary Health (ANS), which determines the mandatory minimum coverage of drugs and procedures, with the objective of guaranteeing both quality of care and the sector's sustainability.
Growing interest in alternative contracting and payment models
Currently, one of the biggest challenges for both private payers and ANS is the growing number of high-cost innovative treatments in the mandatory coverage list and the large volume of unnecessary procedures caused by the market's predominant fee for service (FFS) payment model. These factors, added to Brazil's aging population, costs associated with legal injunctions, and the present COVID-19 pandemic, severely threaten the sector's sustainability. As such, there is a growing interest in alternative contracting and payment models that potentially minimize private health insurances' (PHIs) economic burden and increase patients' access to innovative treatments.
ANS study on innovative contracting options
With that in mind, in late 2016, ANS created a working group to study relevant innovative contracting options. From its creation to mid-2018, their focus was on acquiring knowledge on appropriate contracting options and implementation strategies, based on international examples and selected national experiences. The group studied the characteristics and outcomes of payment models such as pay for performance (P4P), fee for service with bonus for performance (FFS + P4P), capitation, global and partial budgeting, diagnostic related groups (DRG), and the Affordable Care Act in the US.
Auditing the implementation of pilot models
Most recently, the ANS Technical Committee for Sector Quality Evaluation (COTAQ) took responsibility over the next step of the project: auditing the implementation of pilot models. From a long-list of innovative pilot projects submitted by PHIs, 30 were selected, including models such as DRG and payment to physicians based on quality of care indicators in several therapeutic areas, such as oncology and cardiology. The goals are to identify the best models to promote higher quality of access, reduced economic burden to the sector, and tracking of hurdles for large scale implementation. This last phase of the project is expected to be finished by the end of 2020.
These challenging times demand creative solutions such as innovative contracting models to enable access in the private sector. Navigating through the many contracting options and tailoring them to the multiple types of private payers in the Brazilian market is not simple, but clearly demonstrates the sector is attempting to address the need for change.
---
HEALTHCARE NEWSLETTER
Boosting revenue and profits in Life Sciences. Our experts share comprehensive solutions for the complex marketing, sales, and pricing challenges faced by healthcare players. Read our latest newsletter issue here.