Trends in Paper and Packaging: Is the Industry Emerging More Sustainable and Digital From the Crisis?
July 27, 2020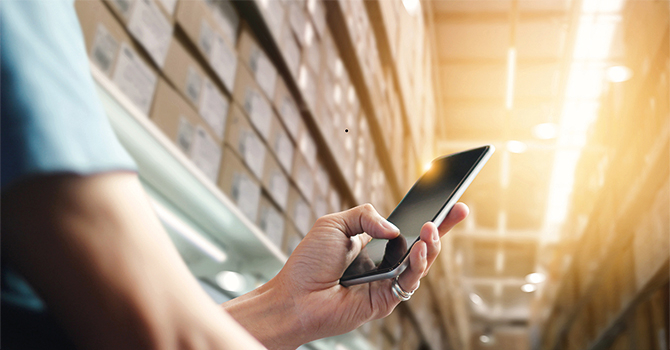 Sustainability and digitalization: For years, these have been the top two trends in the paper and packaging industry. This was reaffirmed by a study carried out at the beginning of this year. However, a lot has happened since and the COVID-19 crisis has left its mark. What does this mean for the digitalization and sustainability strategies of paper and packaging companies?
Sustainability and digitalization are the two most important trends for paper and packaging companies: This was reaffirmed by an industry survey at the beginning of this year, where managers selected these two topics as the most relevant. But does this automatically mean that companies are systematically digitalizing their processes and increasingly focusing on sustainable production methods or materials? Unfortunately no: although the industry knows that there is a need for action, specific strategies are only being implemented hesitantly.
The most important trends in the paper and packaging industry
Sustainability: consumers and retailers drive the change
The pressure to produce more sustainable products in a greater environmentally friendly way does not usually arise from paper and packaging companies' voluntary commitment. Instead, increasing demand from consumers and retailers is the driving force behind greater efforts in sustainability. This results in 84 percent of the companies surveyed currently implementing measures for more sustainability. However, more than half of them (52 percent) do not have a clearly defined strategy with initiatives that build on each other.
Why is that? Many players in the paper and packaging industry still see sustainability merely as a luxury that is used, if at all, to enhance their image. The topic is often not yet sufficiently monetized or understood as a growth opportunity. This is a mistake, because long-term trends show that sustainability as a decisive purchasing criterion is becoming increasingly important for customers. Experts in our survey estimate that more than a quarter of current sales of at least partially "green" products are in the sustainability segment, where customers are between six and eight percent more willing to pay for them. Currently, the challenges of monetizing sustainable products still predominate at many companies. When asked about this, the study participants cited above all the difficulty in convincing buyers about the advantages of environmentally friendly offers, as there is often no clear differentiation. A further challenge is the fact that the definition of what is "sustainable" is often material- or even customer-dependent. This can be remedied by convincing argumentation from the sales department. According to the principle of "storytelling", sales employees need a detailed value selling story in which the needs of different customer segments are clearly worked out and addressed in order to be successful.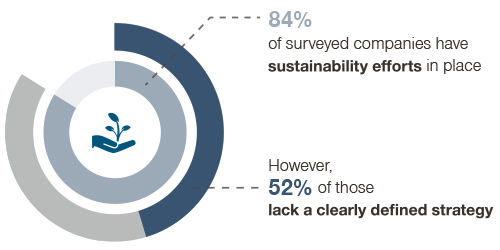 Companies' sustainability strategies
Digital processes: More important than ever with COVID-19
In our survey at the beginning of the year – before the global coronavirus pandemic broke out – digitalization was already a popular topic. Paper and packaging companies consider it to be important especially in regards to their sales processes, but they also expect it to have an impact on production and logistics. This is confirmed in part by the forecasted development of distribution channels: The managers surveyed expected e-commerce to become increasingly important in the future, but the expected 11 percent share of sales will continue to be overshadowed by traditional key accounts and direct sales, which at around 40 percent will continue to be the dominant sales channels. One possible explanation is that respondents often overestimate the need for customer-specific individual solutions in the sales process.

Percentage of revenues generated through distribution channels
However, a lot has happened since the survey was conducted. The outbreak of the global COVID-19 pandemic and the resulting limitations in public life and contact restrictions, including in the workplace, have made it necessary for many industries to rethink their approach to digitalization. An agile, remote-operating sales force offers companies attractive alternatives as long as on-site sales talks are not possible or desired. It would be expected that COVID-19 would also trigger change within the paper and packaging industry. It's a fact: Those who become more digital now not only set themselves up for sustainable success in a post-coronavirus period, but also secure revenue in a crisis that might continue for a while.
Conclusion: Sustainability and digitalization continue to gain momentum despite the current COVID-19 crisis
Sustainability and digitalization have been discussed within the paper and packaging industry for years. Our short study at the beginning of the year showed that the industry is more a laggard than a trailblazer in both areas. The current COVID-19 crisis may shift priorities, but companies in the industry will not be able to avoid a structured approach to sustainability and digitalization if they want to remain profitable in the future.