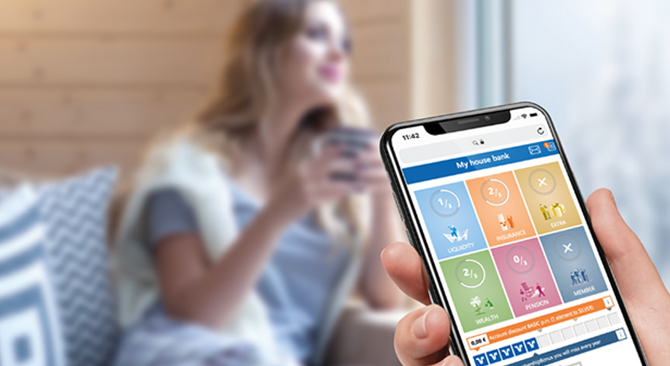 Summary
Let's be honest: Banking is boring for most customers. All people want to do is complete their online banking tasks and then close the webpage or the app. Who cares about the other offers that are hidden on "boring" websites of the bank anyway?
Customers have no time for a bank's homepage, they don't come into the bank anymore, and advisors are stuck chasing customers with annoying cold calls.
This German bank knew that something had to change.
What could a bank learn from the likes of Instagram and Facebook? In today's digital world, attention is already consumed by mobile games and social media. The modern customer is used to to having an array of interesting options at their fingertips, and they expect no less of their mobile bank.
Click below to download the case study.