A comment by Professor Hermann Simon

What effect will Brexit have on the world in 2030? It's massive. The picture shows the gross domestic product (GDP) and the growth rates until 2030. The world in 2030 will be split. The US, China, and with some distance, the EU form the "first global league." The UK will be far behind this group. The same applies to all other countries not pictured here. With this constellation it's unlikely that the UK will have much influence in "Globalia." The dominant economic powers will be the US, China, and the EU. Of course, the EU also loses due to Brexit. With the UK, it would be in a position similar to that of the US and China. Without the UK, it is the smaller third player in the global league.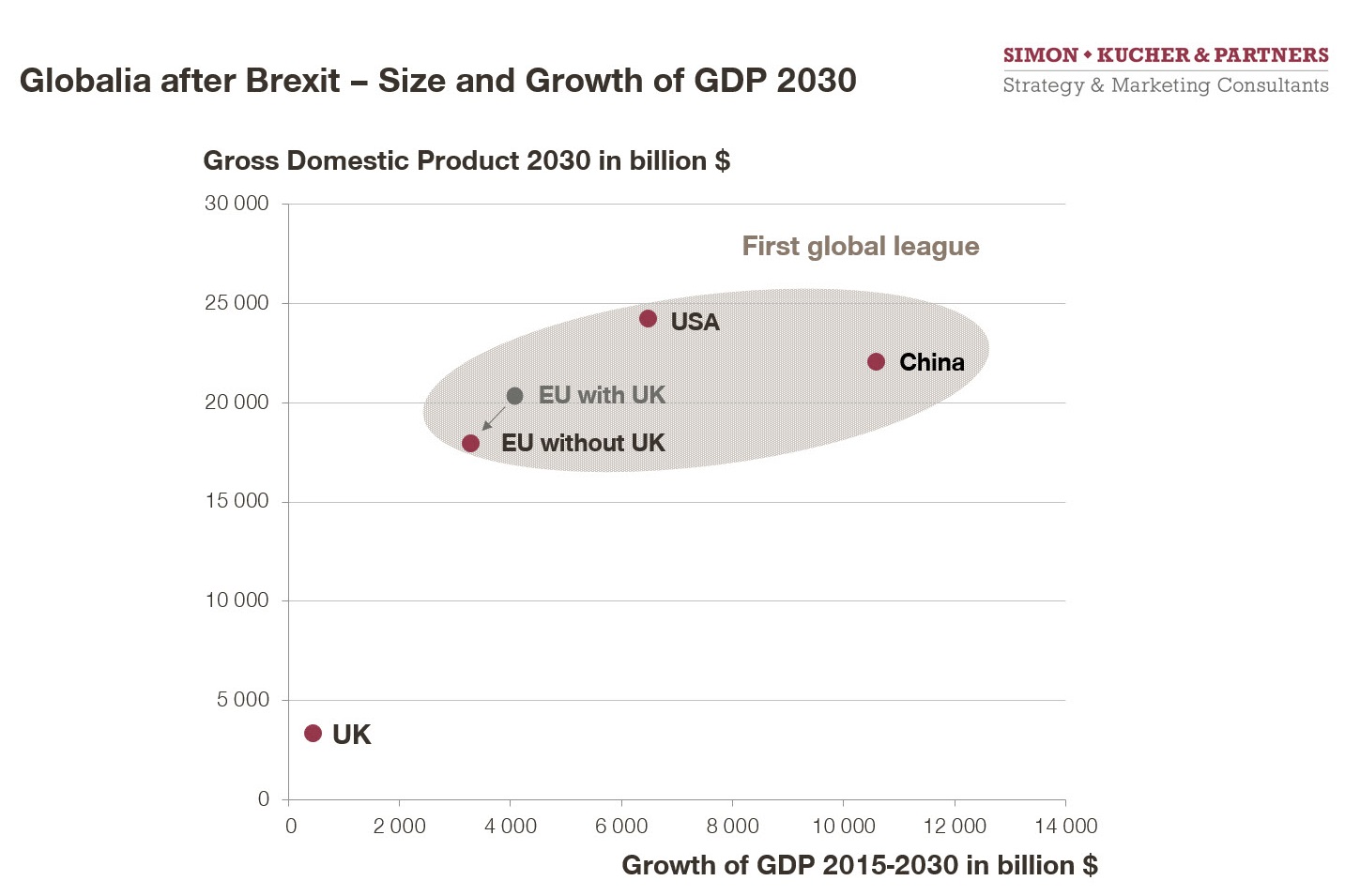 Find more thoughts of Professor Hermann Simon on Brexit and its effects here: https://www.simon-kucher.com/sites/default/files/brexit_concrete_effects_by_hermann_simon.pdf
*Prof. Dr. Dr. h.c. mult. Hermann Simon is the founder and Chairman of Simon-Kucher & Partners. He is a sought after management thinker and book author.