Adapt to the New Regulations, Develop Innovative Products, but Also Consult Your Clients!
October 18, 2017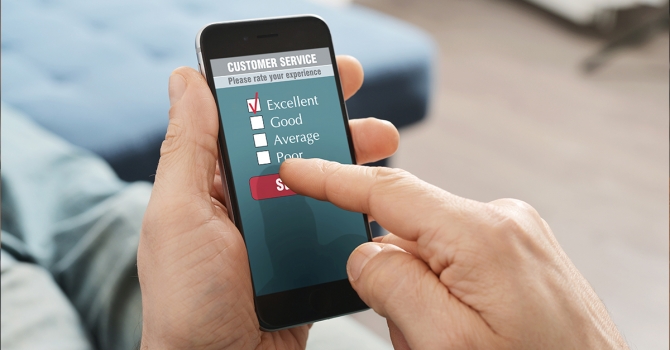 Adapting to the new regulatory environment is crucial. However, most banks forget clients and their needs in this process. Simon-Kucher experience shows that banks don't know what their clients really want and how much they are willing to pay for it.
"In Switzerland, 69% of all new products fail to achieve their profit targets."
All banks in Switzerland and Europe are currently preparing for the upcoming regulatory changes of LSFin and MiFID II. In order to increase customer protection and transparency, several technical and operational changes are required. However, the new regulations also require banks to be innovative and redesign their product offering and client solutions.
When looking at Switzerland as a whole, almost 7 in 10 new product innovations fail. In many cases, product failures have a significant negative impact on a company's profit situation or even endanger general business activities. Yet worse is that in 25% of companies, all new products fail to meet their profit targets. But why is this the case? Generally there are four different flop categories:
Products with too many and wrong features
Products that are underpriced or "undervolumed"
Products with unrecognized potential
Products that are born to fail
What do all of these flop categories have in common? Companies don't put clients, their needs, or their willingness to pay at the center of the product design and development phase. In most cases, products are developed from the inside-out and then compensated with massive promotion and advertisement spending.
 "Change is not only a threat, it is also an opportunity. The goal should not be to survive, but to improve."
Given the required regulatory changes, the whole wealth management industry is facing a massive disruption. This is not easy to digest for banks' employees or their clients. Several operational changes are impacting well-known routines and forcing people to change their behavior: About 2 in 3 clients in Switzerland are currently in a "non-mandated" environment, but receive customized investment recommendations and personalized advice. Given the new regulations, this needs to change when providing only general, non-customized market information to these clients.
For banks, this means two major challenges: First, they need to redesign their current offering landscape while taking into account both internal capabilities and client needs as well as finding adequate and smart pricing solutions. Second, banks need to put transition programs in place to accompany all internal stakeholders and clients in the migration process. Needless to say, any transition program will fail without a successful design phase.
At the same time, change is also a huge opportunity. Swiss banks are well known for providing excellent and well-secured services to clients but generally are weak in communicating them. Only a few clients know what really goes on behind the scenes to make sure investments are safely deposited or a fund's trustworthiness and liquidity are analyzed. Therefore, banks should make use of this unique opportunity to tell clients what they do for them and why this requires a certain price.
"Customers don't make rational decisions. What they communicate and how they really act are two different things."
So the key question is how banks can make sure their solutions and product innovations meet client needs and how they should communicate them. The answer to this is quite simple. They need to include their clients in the development process and ask for their feedback.
Unfortunately, this is more complicated than it might sound: Asking clients directly "How important is this service or feature for you?" or "How much would you be willing to pay for it?" will not work, for two underlying reasons: First, making real buying decisions requires considering multiple factors at the same time and is therefore more complex. Isolating single services or features is not suitable since purchase decisions are always trade-offs that include multiple alternatives and characteristics. Second, for many purchase decisions, the actual behavior is different to the initial assessment. When asking customers about the importance of low prices compared to other features for their purchase decisions, many will give them a highest rating. However, looking at their final choice often shows that these clients don't necessarily purchase the cheapest product. Many decisions are even influenced by non-rational phenomena, like anchoring, compromise, or endowment effects, proven by various psychological studies in recent years.
To overcome these obstacles, more sophisticated techniques are needed that reflect the complexity of purchase decisions and force clients to make trade-offs. As a result, the "real" client needs and the effective willingness to pay can be accurately assessed.
"Don't find customers for your products, tailor the services to your customers."
In a recent project, Simon-Kucher & Partners supported the private banking department of a leading global universal bank in designing their offering for advisory and discretionary clients. A key element was to involve customers at an early stage to test initial hypotheses regarding the product design, assess their key value drivers, measure price elasticities, and derive specific recommendations for the final service offering.
To do so, a large client survey was developed and tested in four different European countries, including a sophisticated conjoint analysis. This survey technique overcomes the key shortfalls of traditional measurements and puts clients into real purchase situations. The underlying logic is to create different product options with diverging product features. Then, clients need to decide which option fits best to their needs and make trade-offs between different alternatives.
The results of the data analysis were surprising: For discretionary clients, significantly reducing the targeted product offering and focusing on a few key differentiating factors was most suitable for their expectations and needs. In addition, there were also significant differences between clients' price elasticities, which require very deliberate pricing to avoid client loss or downgrading. Depending on the product and price level, a client churn of more than 30% was identified.
For advisory products, however, the target product offering had to be expanded, leaving more room for differentiation and value communication. Most clients know exactly how they want to be advised and which services they do or don't need. Having access to the required services is key and significantly more important than getting a cheap price. Therefore, price elasticities were generally significantly lower than for discretionary clients, revealing major potential to charge higher fees.
"Adapting to the new environment while focusing on clients and their needs is the real challenge."
To summarize, for wealth managers there is no way to escape the new regulations. Adapting to them will require significant time, investments, and effort. However, neglecting clients and their needs is not a feasible option for achieving ambitious profit targets. Modern survey techniques overcome problems of traditional measurements and help banks to understand what their clients really want and how much they would be willing to pay for it. These insights are essential for developing innovative products and solutions, tailoring them to the existing client base, and tapping into revenue potential without running the risk of losing clients.