Agile Cost Management: How to Remain Profitable as Costs Increase
August 25, 2020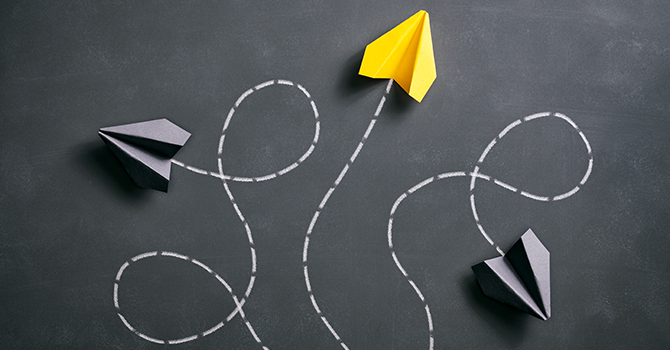 In this resurgent crisis, you can forget what you know about demand patterns, alphabet recoveries, and time periods. Demand is volatile, and the more stops and restarts society faces, the more customers will adjust their behavior. In part six of our series, we discuss how agile cost management is key to remaining profitable through the uncertainty of the pandemic.
No one knows how often COVID-19 will force economies to hit the reset button between now and the beginning of 2022. However, if there is anything to be learned from previous crises, it's that there will be significant cost increases for various parts of the economy over the next months, if not years. From understanding your cost position and translating it into top line indicators, to managing for profit, not just market share, our recommendations in this article aim to help companies master the biggest revenue challenges of the resurgent crisis through an agile commercial operating model.
What will be the biggest revenue challenges during and after lockdown?
1. Grasping the new demand
Already in this first stage of this crisis, society stops and restarts cause strong volatility. A combination of fear and confusion is driving customers to find new ways to buy a product or service, and demand fluctuations in some industries are already an order of magnitude greater than what any company or manager has ever experienced. In part 2 of this series, we shared seven short-term commercial initiatives for adapting to this changing environment. Read the article here!
2. Mastering the COGs surge
In the next phase of this resurgent crisis, there will be structural cost increases, caused by broken supply chains and totally new demand patterns in raw materials. Adapting to a new flexibility also comes at a cost, especially as companies introduce different sourcing strategies. And then there's inflation, which is another strong indicator when it comes to predicting your cost levels over the next couple of months. To sum up, if you are a profit-oriented company, you should definitely be worried about costs. These must be passed on to protect profits, and it requires a systematic approach.
3. Avoiding the automation trap
The third stage of this crisis is still a tectonic plate moving well below the surface. You might not detect it yet, but a common pattern of crisis recovery is increased automation. Companies will further optimize their supply chain, factories, and production processes in order to be fit for the next lockdown. By 2030, automation is expected to replace 30 million manufacturing jobs, which amounts to around 8.5 percent of the global manufacturing workforce. Meanwhile, general face-to-face sales is being replaced by online channels, apps, portals, and marketplaces. Although fixed costs are set to increase, there will be a decrease in marginal and average costs. Companies need to react to ensure they charge profitably moving forward.
How to master the COGs surge?
One very effective way to deal with cost increases is to pass them onto customers, e.g. through price. However, according to our Global Pricing Study, two thirds of companies achieved less than half of their planned price increases in recent years. And that was before COVID-19…
One of the biggest mistakes with price increases is a one-size-fits-all approach across the customer base. To succeed, price increases need to be differentiated beyond a profitability perspective (e.g. the less profitable a customer is, the higher the price increase), because in fact, low margin customers often have very low willingness to pay.
Since customers don't go around with their willingness to pay written on their foreheads, this needs to be investigated and analyzed. We recommend following a systematic assessment based on willingness to pay indicators. These enable you to determine an "ease of increase" score, which can be used to derive a price increase target for every individual customer. For example, one reliable indicator is the duration of your business relationship. The longer you work with someone, the more likely they will bear a price increase. The same is true with customer satisfaction or the quality delivered over the last couple of years. If recently your quality and service were lousy, the chances of getting away with a high price increase is rather low. And don't forget to speak to your sales reps. After all, their job is to know your customers and the driving forces behind their purchases.
Three key steps to rolling out successful price increases
1. Reward success
Sales reps by nature are a talkative bunch, but mention price increases, and they suddenly go very quiet. That's because increasing prices can be a bit like going to the dentist. You know you have to do it, otherwise you'll be in trouble soon, but at the same time, it's not a lot of fun. When implementing a price increase, give sales an extra reward, e.g. "the better you are at implementing a price increase, or in other words, passing on costs, the higher your bonus."
2. Don't stop monitoring until you get enough!
Weekly monitoring reports are not only crucial to review monetary success and price achievements on an individual customer level, but also to assess the entire negotiation process. Follow up on customer appointments, rank performance by branch, and track the overall price improvements over time. If you want to pass on these costs during a period of a 10 to 12 weeks, you need to know exactly where you stand.
3. Develop a "Plan B" for every customer.
Be honest with yourself. Not every price increase can be successful. Many customers have probably already contacted you asking to lower prices because they're in trouble. Know where to give in with certain customers, and where surrendering on price is not an option. And while some customers might not be willing to swallow a price increase, they do understand you need to get something in return. This could through be an upselling approach, a service reduction, or increased volume.
Still, you must accept you will lose volume or certain customers. This may sound counterintuitive to companies that pride themselves on retention, especially in industries where market share is bought at the expense of profitability. But today, this profitability is needed to survive. If after running this exercise, you have as many customers as before, you definitely left money on the table. So if customers are a hassle, are always late on payments, and are a supply chain nightmare, then letting them go is likely the best way forward.
How to avoid the automation trap?
In the long run, thanks to automation, costs will decline. The question is, how much should you give away to your customers, and how much should you keep on your own profit and loss statement? The truth is, if you don't control this cost benefit through pricing, it will evaporate. If you harness it, it will lastingly make you more profitable.
In part 3 of this series, we discussed in detail how resilient companies not only have a loyal customer base, their revenue model extracts value and profitability from customers, too. This also applies to automation. One way to ensure both customer and company benefit is to rethink your pricing models, moving from the transactional business to a partnership. There are many models to explore, such as leasing, hard contracts, service contracts, subscriptions, and loyalty programs, etc. Alternatively, you can revise the product portfolio in terms of shaping, bundling, and offering, e.g. providing different options and levels to cater to specific needs and requirements.
Monetizing digitalization should always start with the customer journey. This is even more paramount now that the customer experience is tied with social distancing regulations. Not only think about how you can provide digital products and services, but also how to make use of digital engagement models, e.g. a direct-to-customer sales channel that delivers support across the entire life cycle. When you engage with customers, especially through digital means, an additional benefit is that you gather a lot of data. And when the right data is captured, you can monetize it.
Key takeaway
Commercial agility does not come cheap. The cost of doing business will increase, especially in capacity-driven businesses. At some point, companies will need to pass along some costs through the value chain. However, increasing prices during a hypersensitive situation requires companies to find the right timing, levels, and differentiation, all backed by a convincing communications plan.
Enjoyed the article? Then watch our on-demand webinar here!
---
Read more from our series:
Part 1: Coronavirus: Nine in Ten Companies Need to Act Now!
Part 2: How to Get Back to Growth and Restart Your Commercial Strategy
Part 3: How to Build a Resilient Business through Customer Loyalty and Profits
Part 4: Agile Design: How to Respond to Changes in Customer Needs
Part 5: Agile Pricing: How to Deliver Effective Pricing Outcomes
Part 6: Agile Cost Management: How to Remain Profitable as Costs Increase
Part 7: Agile Sales: Remain Close to Remote Customers during the Second Wave of this Resurgent Crisis and Beyond