Agile Design: How to Respond to Changes in Customer Needs
July 30, 2020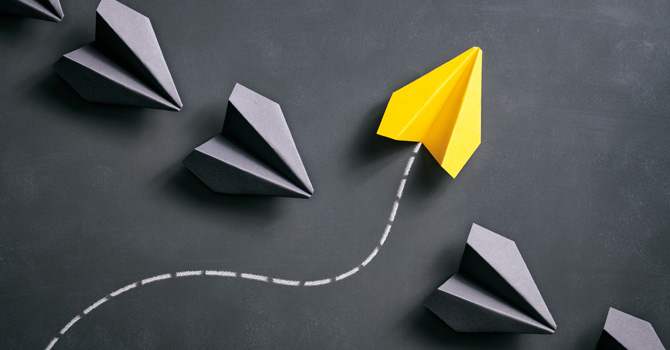 In our current normal, every point of interaction has converged into a high-stakes customer ecosystem. In part four of this series, we explore how to activate demand during the COVID-19 crisis via agile design of new products, communication, and value-added services. Is your product static and easy to kill off, or ready to weather resurgent economic peaks and valleys? Read on to find out more:
According to our recent webinar poll, an alarming 93% of companies have experienced postponed purchase decisions and customer inactivity during the coronavirus pandemic. Meanwhile, governmental restrictions are resulting in growing expectations among consumers for digital experiences, sales channels, products, and content. How can businesses overcome inactivity and engage customers, while maintaining customer engagement, satisfaction, and relevance in a digital world? Enter agile design…
So what is agile design?
Similar to other terms thrown around in the digital spectrum, most people have heard of agile design, but don't really know how to apply it. The biggest challenge is the term is often associated with technology projects rather than a way of thinking about a problem. Agile design is about tackling bite-sized improvements that will add immediate incremental value to your products and services. Rather than shooting toward a multi-year set architecture, it aims for immediate progress, recreating solutions, services, and value propositions within a matter of weeks.
Companies may consider they have an agile organization that is capable of repurposing assets and redirecting resources to scale change with fluidity. But real commercial agility is the result of two powerful growth approaches: organization and methodology. Combined they form a high-impact, nimble business that can readily adapt through agile design sprints.
Agile design sprints should achieve minimum viable outcomes, accounting for scope and objectives, e.g. from defining a safe customer experience and validating your market's willingness to pay, to developing an implementation plan that incorporates future agility needs. The key is determining where to focus. A ride share platform may have a great customer experience and digital platform, but a product that is no longer in demand. They should immediately focus on repurposing assets and resources against a new business model or product. On the flip side, a remote communication provider that has an excellent product in high demand, but struggles with weaknesses in their security, an overwhelmed service department, and an inability to properly monetize, should focus on optimizing different areas of the customer ecosystem.
Three agile design strategies for rapidly responding to changing consumer trends, managing unmet needs, activating demand, and building a sustainable commercial model:
1. Adjust products to the new normal
We've all observed the changes in the marketplace. Governmental regulations have made many products temporarily obsolete, and companies have struggled to adjust their offering to a socially-distanced world. Yes, a few have been lucky. Their offer already fit nicely with the crisis. Others had a flexible offer that they were able to use to their advantage. But for the majority, adjusting existing products has been a painful process. Some have tried to wait things out, making no adjustments. They are counting on a quick end to the pandemic and a return to normality. The risk here is not just being out of sync during the pandemic, but afterwards too. A lot of "new" behavior has been promoted and there will be sticking factors.
Most companies will already have some of the required tools to start making adjustments, and short-term actions within existing platforms can go a long way. For example, now's the time to reevaluate the design of your loyalty program. If it's one-size-fits all, it won't be properly rewarding segments according to their needs or providing a clear path to growth.
Still, adjusting products always requires some level of investment. Best-in-class companies systematically evaluate how to go forward through comprehensive brainstorming. They identify the "natural spaces" that they deserve to win based on value and capabilities, as well as the channels that are central to achieving their objectives. Determine what channels you should be playing in and find the right partners to help you, considering the attractiveness of different markets and the accessibility, growth potential, competitive pressures, and willingness to pay. Are you aligned with different target customers in each segment, and how capable are you of fulfilling unmet needs? Where are you going to win? That's where you should invest.
2. Engage and nudge customers by incorporating behavioral economics into digital channels
Have you ever tried a step counter or a fitness tracking app? Then you probably know the feeling of walking aimlessly for five minutes around your garden to reach your daily goal of 10,000 steps. You didn't just stop at 95%, you had to go all the way. This is the story of behavioral economics and gamification. If an app can engage people to do sport or stop smoking, then it can also engage people to reach the next level of business. People are fulfilled by a sense of completion, similar to a child's compelling urge to add the missing piece to a jigsaw puzzle. Directing a customer's attention to the missing element, e.g. a product or service, can be a very effective way to cross-sell products.
Apps also need to be frictionless, effortless, and engaging. That's why we design applications to appeal to a customer's "System 1" — our most intuitive and emotional thinking process. When people see a crying baby or a beautiful flower, System 1 effortlessly kicks in, triggering a feeling of appreciation or concern without having to examine every minor detail. In contrast, "System 2" is a slower thinking process that depends on a person's intelligence and the effort they are willing to put in. Think about what goes on in your brain if asked to manually calculate 75 x 25. Usually we reserve this level of strenuous thinking for work or activities that spark our interest. Many companies assume that because their products are innately complicated, they should exclusively communicate with System 2 (e.g. insurers or banks). But if they want to get customers truly excited about their offering, they need to design an experience that also activates System 1.
Finally, at Simon-Kucher, we have a clear monetization rule when it comes to designing apps: "First get reach, then get rich," which means increasing your audience reach and downloads, and then turning those customers into profitable ones. This requires a strategic and structured approach to delivering incentives, promotions, and special offers. Free products, discount vouchers, tier upgrades, and extra loyalty points should be included when calculating the initial investment for digital channels.
Companies may worry that gamification is at odds with their professional brand image and to some extent, even an ethical dilemma. But usability on the front end actually benefits brand perception, and the effects of behavioral economics make customers' lives easier by simplifying their decisions. If you have a purpose and believe that your products create value for customers, then why not nudge them to be better covered? Of course, you must be very careful when integrating behavioral effects. Details matter. Even the smallest of mistakes can reverse the behavioral effects, so it's vital to test and be supported by a digital lab with the right knowledge.
3. Create new demand through servitization 
From a B2B perspective, the journey to agility and agile design can be a very difficult one. The crisis is a time of immense pressure for volume-driven businesses. In industrials, innovation cycles can last up to ten years for different machine generations. However, there are some strategies that promote growth, and servitization is one of the most powerful. This is the shift from the traditional hardware-centric model of selling capital equipment, to a focus on selling a total solution combining a range of services around the underlying product to deliver a customer-oriented outcome.
There is a wide spectrum when it comes to the sophistication of service offerings. Many will be familiar with transaction-related services, such as delivery, installation, and application support. Then there are more advanced lifecycle-related services that provide ongoing support, such as predictive maintenance, warranty, insurance, and extended technical services. At the more sophisticated end, there is the full servitization proposition, from usage-based monetization and performance-based contracts to digital solutions and new business areas in IoT.
Many companies are updating the existing service portfolio to not only include services that support the machines, but also standalone services that bring new goods to life. Here, the customer ecosystem is just as important for B2B as it is in other industries, and the starting point of offer development should always the customer. Of course, everybody's looking to innovate their way out of the resurgent crisis. Product managers are generating hundreds of ideas and potential use cases, but without customer talks or external validation, monetization will be a major struggle. Out of 20 good ideas, only five survive. In the end, it is the customer's decision whether to buy a new product or not. For an industry that has historically innovated through an internal product focus, this requires a dramatic mindset change.
A hyper-focus on the customer lifecycle will also produce additional value-creation opportunities and service monetization. One quick-win is to look at your existing products and services. How many services are actually being billed? Which services generate a high added value for the customer and should be additionally monetized in the future? You may be able to improve existing product quality, e.g. through tracking and tracing on efficiency. But remember: Before introducing new services, you need to ensure you are really capable of offering them. Inventing an app is one thing, but selling it to the marketplace is another. It requires internal capabilities, resources, and technologies to succeed. Here a lot can be learned from software companies, where bundling products and services as a crucial differentiation tool in terms of customer buying behavior.
Want to know more? Then take part in our Global Servitization Survey and receive a report on how your industry peers are performing!
Commercial agility is necessary for survival!
Previously, when there was the time, resources and investment to plan multiyear initiatives based on fixed outcomes, most companies followed a traditional waterfall approach. Hypothesizing, researching, optimizing, and launching were linear, aiming for long-term perfection. But the paradigm shift to commercial agility is no longer an option. In volatile demand environments, quick actions are far more important than perfect ones. The pandemic interim, and quite possibly the new norm, will require companies to move much more quickly, produce new products and services at the drop of a hat, and innovate in near real-time. Flexibility and speed will become critical in pivoting your business to deliver on evolving consumer demand.
Enjoyed the article? Then watch our on-demand webinar here!
---
Read more from our series:
Part 1: Coronavirus: Nine in Ten Companies Need to Act Now!
Part 2: How to Get Back to Growth and Restart Your Commercial Strategy
Part 3: How to Build a Resilient Business through Customer Loyalty and Profits
Part 4: Agile Design: How to Respond to Changes in Customer Needs
Part 5: Agile Pricing: How to Deliver Effective Pricing Outcomes
Part 6: Agile Cost Management: How to Remain Profitable as Costs Increase
Part 7: Agile Sales: Remain Close to Remote Customers during the Second Wave of this Resurgent Crisis and Beyond