APAC Streaming Study: How can Streaming Providers Retain Subscribers
September 07, 2022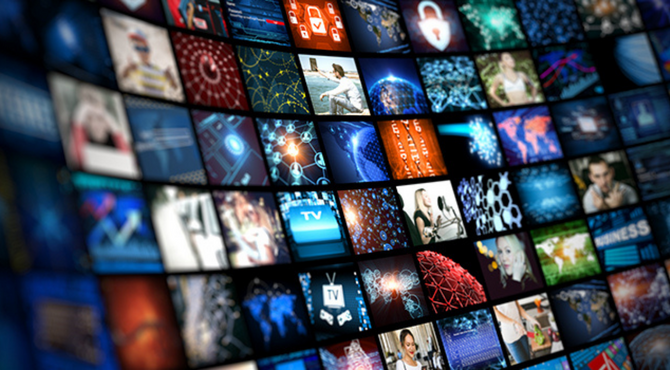 Streaming providers in Asia are facing the same subscription cancellation risks as they are globally. However, while the challenge is the same, the solutions are different. Our experts Winnie Ong, Kiran Pudi, and Wenbo Li explain what drives APAC subscribers and what streaming providers can do to retain them.  Streaming services need to rethink their monetization models, and user openness to advertisements in exchange for lower price could be the answer.
Our 2022 Global Streaming Study reveals that users are beginning to experience subscription fatigue. This is certainly the case in APAC where a third of users in Australia and Singapore, and 50 percent in India and China are likely to cancel their subscription in the next 12 months. 
But what is driving subscription fatigue in Asia, and what can be done to prevent this potential mass exodus?
Why APAC users are cancelling their subscriptions
Price plays an important role in driving people away from subscription services. This is especially true in Australia, Singapore, and India where between 40-50 percent of users cite saving money as the most common reason for cancelling a subscription. In fact, one in five users in Australia and one in four users in Singapore report finding it hard to manage the number of subscriptions they have.
However, price isn't the only factor. For Chinese users, for example, the reasons for cancelling are multi-dimensional – over subscription, unattractive content, and price are among the most common reasons, indicating fierce competition and race for best content.
Solution: Users are open to advertisement pricing models
A possible way to overcome this challenge is through advertisement, a model that is already in place in China where ads in exchange for lower prices is well-established. Streaming services in China already provide free access to select content with ads, and users can upgrade to a subscription for full content without ads.
This explains why two-thirds of Chinese respondents who would like to cancel considered staying if such a model is available. People in their 50s and 60s, who are more price sensitive, seem especially open, with 80-90 percent indicating they would be more likely to stay.
Similarly, over 90 percent of subscribers in Singapore and almost all users in India wouldn't cancel if ads were shown. Of these users, in Singapore, 22 percent would expect no price increases for the next year and 34 percent would expect a lower price in return for accepting ads. In India, meanwhile, these numbers stand at 15 percent and 22 percent, respectively.
Australia is a little bit more complicated. Netflix users display an above-average acceptance for a hybrid model between subscription fees and ads compared to other Australian subscribers who are more conservative. Over 70 percent of Netflix users state they wouldn't cancel if a hybrid ad model was introduced, while an average 35-52 percent of the wider Australian subscriber would say the same.
Netflix dominates the Australian streaming landscape with 79 percent of respondents subscribed to the platform. Meaning that while one streaming platform may benefit from rolling out this model in the country, others might have to look to other options. 
Alternative pricing models: Opportunities in China
However, an ad-based model isn't the only solution available to streaming services. There are alternative pricing models available which would also help streaming providers carry out successful monetization strategies, as well as acquire and retain customers.
 In China, for example, around three quarters of users are interested in alternative pricing models, including 'pay as you go' only for the content they watched or pay a discounted price for access to a limited selection of content of their choice.
This suggests that Chinese streaming providers should be innovative when thinking about monetization. One such example could be a cheaper subscription that allows users to watch up to five movies or series of their choice each month.
Moreover, compared to global users, a significantly large portion of streamers in China currently use free services. Chinese users spend 21 percent of time watching paid subscriptions and 35 percent on free online services. In comparison, these figures stand at 42 percent and 29 percent globally.
Streaming providers must adopt a consumer-centric approach to succeed
It's clear that understanding the consumer is key for streaming services in APAC. This isn't only true for the way users pay for content, but also for how it's perceived.
Streaming companies must prove their worth by offering high quality content and products that match consumers' viewing preferences, as well as spending habits. While all content types have become more popular, the preferred segment by users differs from region to region.
For instance, in Australia, most streaming time is spent watching TV shows, with 48 percent now spending more time streaming TV shows than pre-pandemic. Meanwhile, in India and Singapore most streaming time is spent on films – 55 percent and 48 percent, respectively.
Therefore, in order to improve user experience and retention, streaming providers should customize both their monetization strategies and regional streaming portfolios.
--
Discover global results of our study by reading our article Global Streaming Trends 2022: Subscription Fatigue on the Rise. And click here to find out how streaming providers can differentiate through super bundles.