Customer-centric Sales Excellence Is Key
January 09, 2018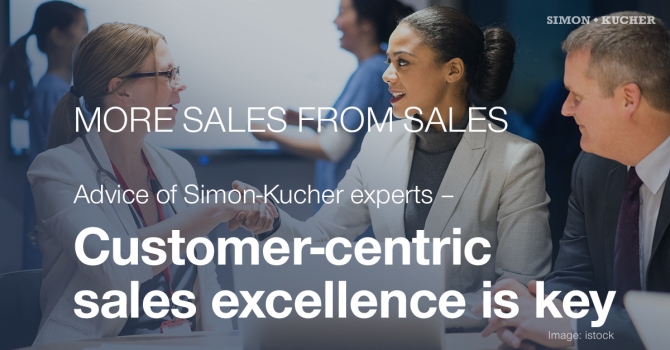 Taking a purely internal, cost-saving view and thereby disregarding growth potential and the voice of the customer (such as "too many unproductive contacts with sales reps") are the main reasons why sales reorganizations fail. In a recent post-merger integration project, we explicitly took into account customer expectations and revenue growth potential. Of course, we started with the sales basics:
We identified time sinks and reprioritized activities before setting up consistent sales processes across all BUs, which also integrated the best elements of both firms' former approaches. But our main task was to "unfreeze" historical selling patterns and to push reps to sell products of neighboring BUs. Providing new motivational incentives that favored cross-selling and equipping teams with a sales toolbox did the trick here. The most important tool was a sales dialog app for the reps that suggested the "ideal product mix" or "best realized prices for similar customers". Prioritizing accounts from an overall group perspective and real-time progress monitoring apps further helped sales reps to achieve their ambitious revenue goals.
Advice of Simon-Kucher experts:
Don't focus your sales initiatives on savings and efficiencies only. Real sales excellence yields higher revenues via smart cross-selling, up-selling, and customer development.