Customer Loyalty Programs: Retaining and Gaining Customers
October 02, 2019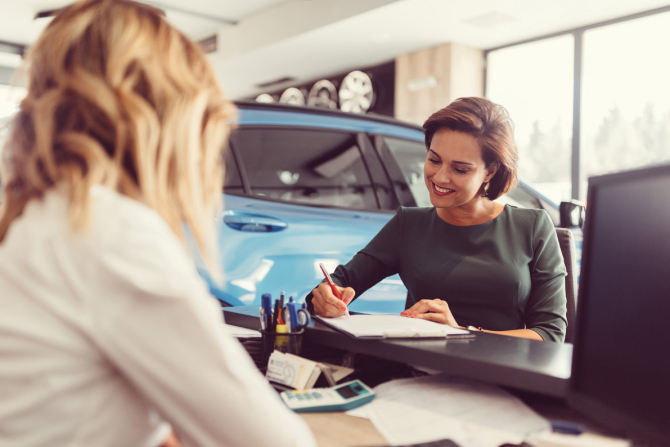 The more, the better: In keeping with this motto, countless companies and industries deploy rewards programs where customers receive benefits for remaining loyal to a brand. However, the automotive sector is still lagging behind. Why and how can auto companies turn this around?
Airlines, publishing houses, grocery stores, fashion retailers, hotels: In all of these industries, loyalty programs are common and even expected by customers. And even though different industries vary widely in terms of their customers' loyalty levels – in the food and beverage industry, for example, consumers tend to value cash discounts more than brand loyalty – as a rule, loyalty programs work. After all, acquiring a new customer is said to be five times as expensive as retaining an existing customer. For instance, just three years ago, the consumer loyalty management market was valued at 1.93 billion US dollars. By 2023 that figure is expected to reach nearly 6.95 billion US dollars — an annual compounded growth rate of nearly 21 percent. In the US, consumers collectively held more than 3.8 billion loyalty program memberships in 2018. 71 percent of consumers say loyalty programs are a meaningful part of their relationship with a brand.

These are impressive figures; the automotive industry is still lagging behind when it comes to loyalty programs. And to avoid missing out on many benefits, such as long-lasting customer relationships, lower retention costs, and a stronger brand image, auto companies need to start rewarding their loyal customers. However programs can vary in many key factors, and there is no one-size-fits all loyalty model. Let's see how other industries benefit from smart loyalty program designs in terms of customer engagement, benefit exchange, and usage of the gathered data:
Making it easy to earn and engage
The most successful loyalty programs make it really easy for the end customer to earn their reward points. Whether it's during a hotel booking (for example with the Mariott Bonvoy), rail travel booking (with the BahnCard) or retail purchasing (Payback), with these companies, consumers get a clear overview of how many points they are earning. For the automotive industry, this would work especially well with car-sharing schemes, rental cars, and visits to the garage. Granting customers points to their account that they can redeem later on not only ensures a higher level of commitment, the automotive industry also gains valuable knowledge. For example data on vehicles, preferences, and transactions can then be used to create customized offers and increase customer loyalty even further. 
Know cost benefit ratios and offer attractive benefits
Successful companies pay close attention that the exchange between customer and company is always of value for both parties. Customers should perceive the benefits they gain through the loyalty program as very valuable, while at the same time, the costs of those for the company should remain low (e.g. a hotel room upgrade). In addition, the benefits companies receive by deploying a loyalty program shouldn't mean that additional costs arise for the customer who uses it. This is exactly how the credit card within the Miles&More program works. Users benefit from its favorable terms, while at the same time, it gathers an enormous amount of data for the company, for instance about behavioral patterns and insights into spending distribution that would otherwise not be accessible at all.
This could also be a great source of information for the automotive industry. Any company with the ability to obtain information about behavior patterns, preferences, vehicle conditions, and even predict vehicle needs (data sharing could be enough to achieve that), can create enormous benefits on the customer side and then monetize them.
Make use of your data
Companies with exceptional loyalty programs use the knowledge they gain effectively for their own marketing. They create targeted customer journeys that notice customer preferences and are granularly controlled. Success factors here are the automated and yet individual customer approach and a clear prioritization of the journey in order not to overload the customer (ultimately resulting in their migration). To match this approach, the automotive industry could use vehicle and driving behavior information to announce inspections, tire changes, and spare part replacements. Consequently, they could make individualized offers to their customers, immediately or booked in advance.
Summary:
From hotel loyalty programs to travel rewards, most industries make tremendous use of loyalty programs. However, the automotive industry seems to be a step behind. The potential upside is enormous though: There is a lot to be gained from rewarding customers. Data on broad customer preferences and individual customer needs, paired with a seemingly unlimited amount of potential touch points, enables companies to create a situation where everyone wins.
---
---
AUTOMOTIVE INSIGHTS
Boosting revenue and profits in the automotive industry. Learn about our experts' comprehensive solutions for the complex marketing, sales, and pricing problems automotive players are confronted with and subscribe to our quarterly newsletter.
---