Digitalization in the Container Shipping Industry
October 30, 2017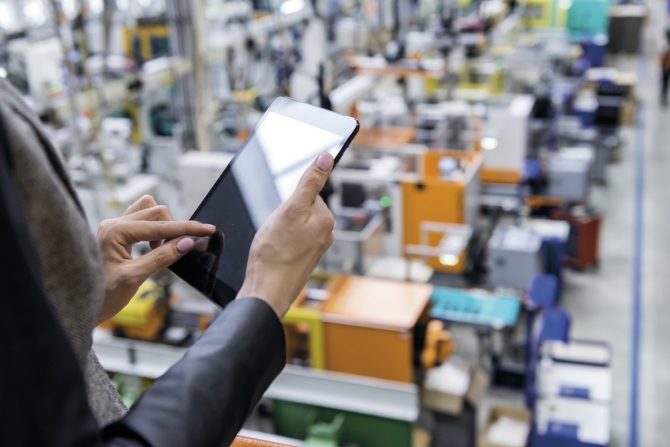 Key success factors for taking commerce online
The past couple of years have been rough for the container shipping industry and bad news has dominated the headlines: overcapacities, low prices, bankruptcies, and a need to conduct mergers and acquisitions to survive. The sector and its players have endured a crisis like never before, but rates are now slowly picking up on some routes and the consolidation of competitors appears to be bringing more stability to the market. However, one of the biggest changes in the industry still lies ahead: Digitalization.
Changes through digitalization
Freightos, Flexport, UShip, and many more "new" players are starting to establish their position in the container shipping market. Their USP: they've improved the sales process to increase both convenience and prices for shippers. Although some still generate rather low revenues, what they all have in common is equity funding in the double digit millions. So the likelihood is quite high that at least one startup out there will become a meaningful industry player in the future.   
You'd think that container shipping companies and forwarders would see this as a signal to get ready for the online world. However, the picture is quite mixed. While some firms have obviously realized the urgency and have started investing in their own platforms or cooperating with startups, others are still failing to address the encroaching threat. From a consultant perspective and as experts in the sector, we expect this to cause additional market consolidation in the future. Ultimately, only a few players will have the necessary market power and technology solutions to survive in the future digital world. However, it is yet to be decided whether those companies will be carriers, forwarders, or completely new players, and all depends on their next moves.
Simon-Kucher advice
Digitalization is not a one way street. If container shipping companies and forwarders play it right, they can also become big winners and improve their profit situation. The digital revolution will bring huge commercial opportunities to companies: Increased data and customer transparency can significantly help companies make better and faster pricing and sales decisions that boost their profits.
Apart from investing in the obvious IT solutions, there are several steps companies need to take to be ready for the online world:
Steer internal transformation: Shifting to online pricing and sales will require major changes within the organization – in terms of systems and programs, and particularly people. New practices might require a different mindset and skills from the commercial workforce, and employees will need to be thoroughly prepared and trained on how their roles and responsibilities will change.
 
Steer customer transformation: Even more difficult than managing internal change is steering change on the customer side. Shippers have had decades to become accustomed to certain processes and will only shift to the online world if the benefits are clear to them. Since carriers and forwarders should avoid enticing their customers with "a cheaper price", they need to secure the transformation journey.
 
Establish a clear product portfolio: As easy and obvious as "having a product" might sound, things are somewhat different in today's reality. Many companies do not clearly communicate what their "standard" product is. That means different customers receive different products (e.g. in terms of equipment priority, space commitment, applied surcharges, etc.), mostly based on historic developments. And while differentiating the product portfolio is definitely a good way to maximize profits, the first crucial step is to define it. Companies need to follow what airlines have been doing for decades: distinguish between first class, business, and economy products.
 
Introduce online aspects gradually: Speed obviously matters when going online, but companies should choose a thorough and gradual approach rather than a big bang transformation. Both customer steering and internal change management will be easier if online features are enhanced step by step.
Conclusion
Digitalization will continue to change the container shipping landscape. With any luck, companies have learned from the commercial mistakes of the recent crisis (e.g. creating overcapacities and starting price wars), and will make more conscious decisions when it comes to preparing for digitalization. If not, the next big wave of bankruptcies, mergers, and acquisitions will be on its way sooner than we think.