Digitalization in the Insurance Industry – Not All Roads Lead to Rome
March 23, 2018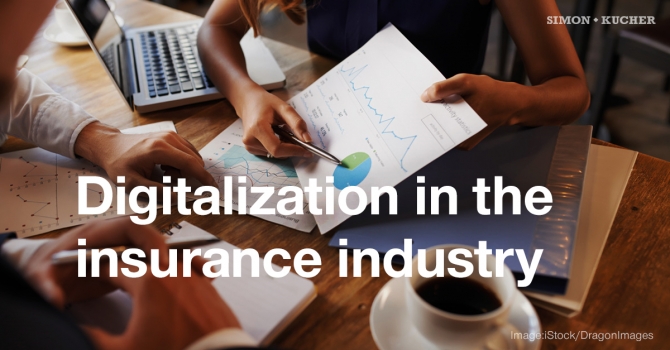 Dirk Schmidt-Gallas and Stefanie zur Horst discuss how digitalization and digital transformation are shaping the insurance industry.
Insurance companies are putting considerable effort into their digitalization initiatives, setting up new units and digital innovation labs. However, there is often no clear plan or comprehensive digitalization strategy. That's why the hard work they put into digitalization frequently ends in an incoherent mess. Processes are not consistently defined and channels are not integrated. Acting selectively uses up an enormous amount of resources and the added value to the customer and the company is not quantified beforehand. This is why the effort insurance companies put into digitizing their processes doesn't translate into comparable revenue increases. And has almost no impact on their final result.
Digitalization is not a new topic for the insurance industry – online channels have been used for sales and communications for decades. In the last few years, price comparison websites have completely transformed the insurance market, particularly in the UK, changing the dynamics in Europe and the United States. Implementing changes always takes longer in the insurance industry than in other sectors, and this is no less true for digitalization.
There is no time to waste: customers' purchase behavior is changing and insurers are racing to catch up. They have been used to customers that buy complex insurance policies. This is not necessarily because they understand the product, but because they trust the insurance sales reps that they have been dealing with for many years. For these customers, it is has become normal for them to buy a wide range of products, such as books, shoes, and airline tickets, through the internet. At the same time, today's customers also expect the advice they receive to be individual but understandable. They want to look at, touch, try on, and if possible, configure the products they are interested in.
Naturally more and more insurances sales reps are worried about their jobs and managers are becoming increasingly anxious. They recognize that when buying insurance, customers expect a similar buying experience to the ones other industries provide. Neither online channels nor in-person sales can offer these types of customer experiences today. There is a clash between the different sales channels, as savvy customers are finding their own information and comparing it for themselves. Price differences between online and offline channels are making it even more difficult. Particularly as sales staff are unable to justify these differences during one-on-one conversations.
In order to overcome this hurdle, providers need to develop effective multi-channel strategies. This begins by having a clear vision on where they should be positioned in an ever-changing digital world and how channels should be integrated. It is vital to prioritize which customers need to be reached. It is a commonly held belief that many customer journeys end without a sale because not every product is available and channels are not linked with each other.
However, this is not the full picture. It is unwise to offer the same product portfolios with the same tariff calculations on every channel. The key is to differentiate between transactional and consultation-intensive business.
Transactional business consists of the easy-to-understand, comparable pull-products, such as car insurance or pet liability. It is precisely here – and only here – that the online channel works.
Key objectives:
Attract the attention of new customers and lead them to complete the sale on the company's homepage. Or for the more complex, transactional products, such as health insurance, direct them seamlessly into a personal sales call.
Target existing customers with personalized advertising and encourage cross-selling.
For the company's homepage, this means following the example of the most successful retailers. Recognize customer characteristics quickly and if possible, automatically, without aggravating the customer with strenuous questioning. Insurance companies should offer recommendations early on, instead of leaving the customer to find the most suitable product by themselves.
It is also important to develop a sales process that actively leads the customer. The design of every product description, info pop-up, or alternative suggested offer needs to be given due consideration. The length of the process and the number of decisions that the customer has to make should also be chosen deliberately. For these aspects, behavioral economics (the scientific analysis of customer behavior during their buying decisions) is not given the attention it deserves. Insurers act as though the customer has all the time in the world. But they won't sit in front of the computer all day examining each product in detail and finding the one that suits best.
Unfortunately, in most countries, today's customers find it almost impossible to make this kind of decision without the help of comparison websites. This is particularly challenging for service insurers. They won't benefit at all if their well-established products and premiums end up low down on the comparison site's rankings. Or if top spots fill up with lesser known brands or direct insurers that don't have comparable cost structures. Well-known insurers that end up in fifth place allow the providers higher up on the list to benefit from their brand equity and perceived trustworthiness.
There is no perfect solution. However, it is essential to do it as well as possible. Anything else is a complete waste of resources. The only solution is to identify target customers that have good up-/cross-selling potential and are expected to show a high level of loyalty. Insurers should focus their targeted communications exclusively on these customers. In addition, they should analyze the interplay between market value and positioning on comparison websites. Then, develop basic products according to the principal of target pricing. Systematic upselling with additional modules should either take place via the company's website or via a telephone call. It should happen directly after the purchase has been completed on the comparator website.
Personalized digital sales should focus on products that require intensive consultation. The aim is not just to appear up-to-date and offer an interactive buying experience. It is also about alleviating the increasing complexity that sales staff are burdened with. It is clearly not possible to turn every sales rep into an expert on every product in the portfolio, strategically develop the sales process, and still incorporate all the legal requirements.
Achieving this requires digital technologies and tools. They must not only analyze customer needs (there are many consultation tools that do this), they must actually support the sale. This means that specialist knowledge can be accessed easily. It speaks more to customers' emotions and makes less use of ratios. It sells on value not price. And the tips and tricks of the top sellers are automatically embedded into the system. Simply digitizing information and existing sign-up forms is just as ineffective as setting up processes that look like self-consultation tools. A good digital offline process should complement and expand upon the skills of the sales team, without making sales reps obsolete.
Ideally, content and work flows should incorporate these five steps:
Simple, motivating conversation starters with topics that are relevant to the customer and not related to a specific product. E.g. a short interactive survey about pensions.
Only request customer information that is necessary for the process and make it easy to enter e.g. using a slider.
Display product logic with graphical support and make it possible for sales reps and customers to alter every parameter by sliding and clicking, e.g. "What happens to my expected payout if I defer the end date of the product by five years?"
Make it possible to show products details, conditions, alternatives, and additional options with automatic explanations exactly as the customer requires, but without the sales rep needing to be an expert on all the details.
Conclude the sale and move on to another product with the next highest likelihood of sale completion, providing the rep with the relevant argumentation.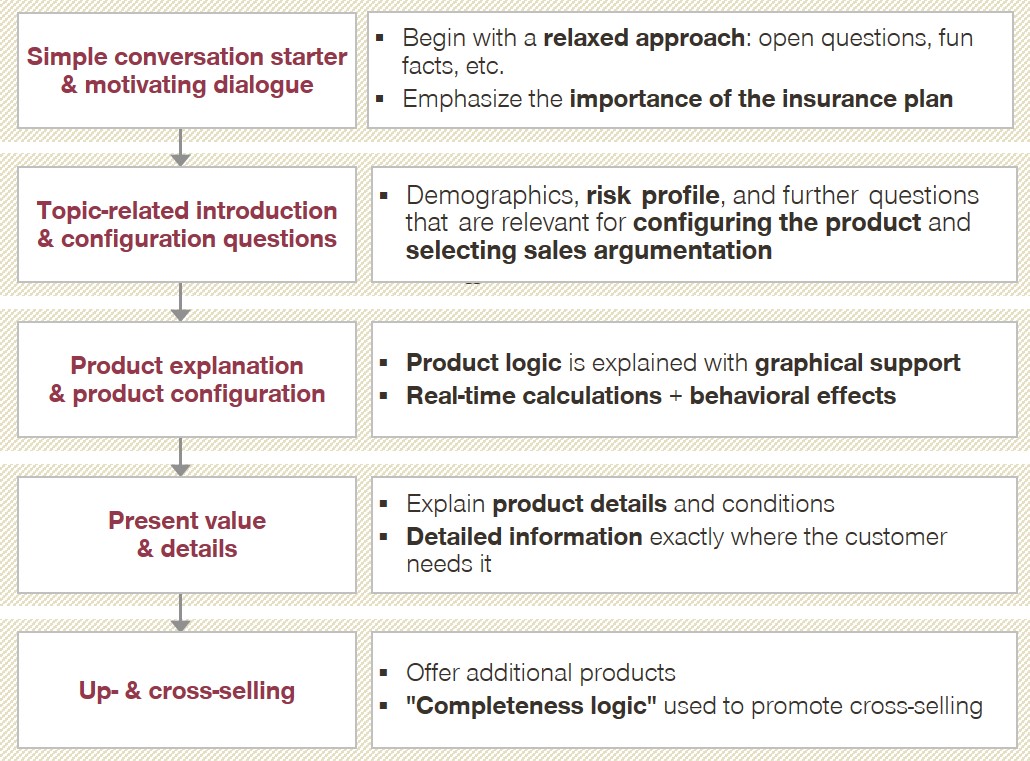 Figure 1: Possible process for personalized digital sales talks
Conformity with legal requirements should be automatic and the consultation protocol should be derived supported by the system.
The two key challenges are not letting technology dictate the design of the process and not letting the customer's perspective dominate. Experience has shown that insurers that are too customer-oriented often throw the baby out with the bathwater. One example of this is the numerous insurance apps that are available to download but are hardly used. The latest Simon-Kucher Insurance Study ("Modern Products and Sales Processes 2017 – What's next?") provides yet another example. The study found that in the last few years, many insurers have chosen to develop modular products in order to cater for customers in a more individualized way and better emphasize value drivers.
This change was implemented successfully, but unfortunately, sales processes were not considered and the goals of the sales team and the company were overlooked. As a result, providers of modular products have realized that selling these products is complicated and time consuming. Customers are buying less because they are able to cherry pick, and sales teams are becoming less motivated to offer flexible products over fixed packages.
Taking customer perspectives into account means designing sales processes that increase the likelihood of customers completing the purchase, thereby increasing the amount they buy. Good consultation and bad selling achieves nothing. This is uncharted territory for the insurance industry. Providers that strive to develop the perfect process and implement it on a large scale will find themselves at a serious disadvantage for many years afterwards. Small teams should be formed consisting of sales, product and IT experts to develop robust, strategic, well-thought-out processes. Furthermore, it has to be possible to optimize these initial solutions using flexible testing and adjustment methods.
Thankfully, there is a product that can be seen as a beacon for the industry. Axa Digimap is a tablet-based app used by Axa Deutschland, which leads customers and sales reps thought the entire consultation, sales and administrative process. Images, videos, short explanations, and interactive elements make selecting an insurance policy easier and more interesting. Up-/cross-selling possibilities are strategic but embedded in an unobtrusive way that will result in more sales.
Summary:
Much more energy should be put into selecting which digital initiatives to launch and setting suitable targets! Digital customers are not all the same as target groups differ greatly. Digitizing an insurance business is not a one, all-encompassing task. To successfully transform business in the insurance industry, companies should consider the following points:
Define digital strategies that involve all channels but also prioritize exactly which customers should be contacted, how they should be contacted, and how they should be led to complete the sale.
Follow the example of the retail industry's online sales processes. I.e. self-explanatory websites, fast recommendation logic, dynamic sales paths that are tailored to the customer's characteristics, and an greater use of behavioral psychology
Set up personalized digital processes for face-to-face sales that allow the top sellers' know-how to be utilized by the whole team. Transferring old premium calculations onto a tablet computer is simply not enough.
Insurers are working intensively on the topic of digitalization. But there is often a poor ratio between expenditure and actual value – they need comprehensive multi-channel strategies.
This article was originally published (in German) in "Zeitschrift für Versicherungswesen" in September 2017.