Digitalization Means Putting Your Customer First
January 16, 2018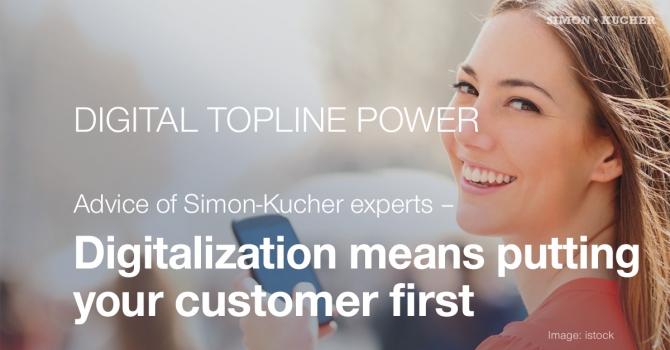 According to our recent studies, over 90 percent of business leaders expect digitalization to affect their business model. Still, many are unsure what precise actions they should take to succeed in a more digitalized world. The obvious trip to Silicon Valley leaves most CEOs more puzzled than inspired, as the examples they encounter tend to have too strong a focus on IT, or cannot be directly applied to their industry. We cut through this "digital bewilderment" when we guide our clients' thought processes towards what really matters: their customers. CEOs need to understand how to adapt or reinvent their business models based on the renewed customer journey in a digital world. Following this route, we helped a multinational chemicals company to understand what their end customers value (having started to address them directly via an app), and successfully set up a B2C business whilst overcoming channel conflicts with their distributors and resellers along the traditional value chain.
Advice of Simon-Kucher experts:
Combine new digital technologies with marketing and sales expertise: Don't do everything that is technically feasible; do only what can be monetized and what adds value to your customers.