Five Topline Initiatives for Telco Operators to Stay Ahead of the Game
March 01, 2017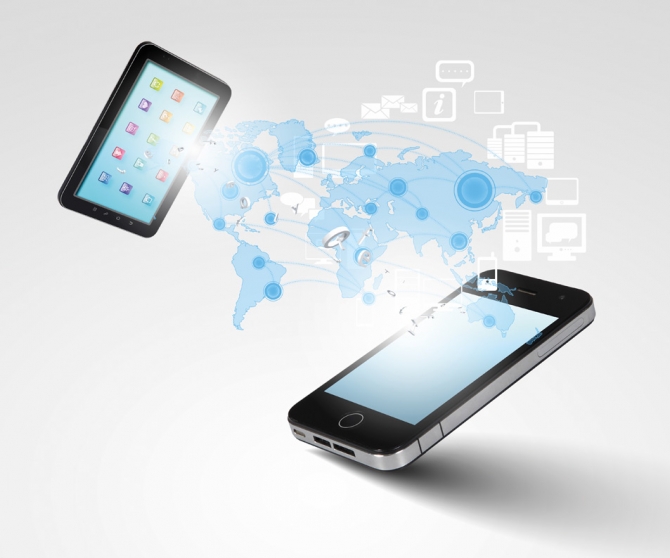 Telco operators are facing a period full of challenges and opportunities. Competition will intensify, e.g. through eSIM, regulators will enforce new rules such as the roaming deal in Europe, and new markets like IoT/M2M will continue to emerge. Moreover, consolidation in the industry will persist, and operators will need to reassess their position in the market. That's why it's never been more crucial to focus on the right topics, stay ahead of the game, and meet the targets promised to investors. Based on the results of Simon-Kucher and Partners' Global Pricing Study and our insights from telco and IT projects, we recommend operators focus on the following:
Designing an advanced IoT/M2M offer and price model
Creating and implementing a digital go-to-market strategy
Defining a sustainable price/offer model
Taking the multi-play (FMC) strategy and bundles to the next level
Investing in professional pricing
Designing an advanced IoT/M2M offer and price model
Digitalization is advancing rapidly, unlocking an entirely new market: The Internet of Things (IoT) and Machine to Machine (M2M). This opportunity comes as no surprise to leading operators, and hopes are high for this new growth area. In the words of Dr. Volkmar Denner, CEO at Bosch:
"All electronic devices have to be linked with the internet by 2020"
Yet the intense competition of the classical telco market has already spilled over into the new growth market. This can be clearly seen when comparing the strong volume (#SIM) growth rates to the under proportionally developing revenues. Besides the competitive pressure, the application of classical telco price models (prices scaled by #SIM and MB) has led to under proportional monetization in the IoT sector.
MB volume may be well connected to a provider's cost structure, but it's hardly linked to the customer benefits. For instance, tracking in logistics requires transmission of only very tiny data packages, but the real benefit comes from the continuous exchange of information and the arising actions.
The importance of connectivity for IoT/M2M is evident across the entire value chain, but telcos need to improve their offer and pricing so that monetization is prioritized according to importance. Furthermore, competitive pressure can also be alleviated by reducing comparability, introducing new offers and price models. Designing an advanced offer and price model that is closer to the customer needs pays off in two ways: First by increasing monetization, and second by reducing the competitive pressure. With experience from more than 200 projects during the last two years alone, Simon-Kucher & Partners supports its clients in successfully designing advanced offers and price models.
Creating and implementing a digital go-to-market strategy
Digitalization not only offers a new market, it also creates opportunities to improve and strengthen the operators' positions in the existing telco markets. Many companies still see offline and online as two separate worlds. As outlined in the white paper "Integrated strategy for digital revenue models" (Stadie/Zwirglmaier 2016), mastering the challenges and tapping into the opportunities that arise from a digital environment requires a seamless go-to-market approach. This became increasingly important with the introduction of the eSIM at the end of 2017, as this increased competitive pressure by making it easier and faster to change providers.
Developing a digital go-to-market strategy, holistically addressing offline and online aspects, is thus a must for telco companies to stay ahead of the competition. This means simplifying customer touch points and using the arising opportunities for real-time up-selling and cross-selling. The future ARPU of customers will not only be driven by the recurring charges and the already declining out of bundle usage, but also by special offers sold during the contract lifetime.
Defining a sustainable price/offer model
Most telco markets have drifted into the commoditization spiral. Operators are fighting for customers, outdoing each other with increasing GB volumes in their offers. Driven by competition rather than customer demand, they eventually cut prices. A good example is the Austrian telco market: After managing to escape the most intense price war in Europe, and with just two years of recovery, the market is again susceptible to price wars. Even Swiss market operators such as Swisscom, which successfully escaped this fight e.g. via speed differentiation, are slipping back into the spiral as speed levels in the entry tariffs become higher and higher. This ultimately results in down-selling and cannibalization of higher ARPU customers in the base.
We recommend operators move to the next level by changing their price model and offer structure. Potential avenues could be to price per item or segment rather than follow a more-for-more (S/M/L) based offer approach. Some operators, such as T-Mobile US, are already taking the first steps in this direction. This major change and challenge requires thorough preparation and execution. However, operators that dare to change the game have the opportunity to sustainably boost subscribers, revenue and profit. In recent years, Simon-Kucher & Partners has supported operators in reinventing offer propositions and successfully differentiating from the competition, helping them to grow by two digits in a more than challenging market environment.
Taking multi-play (FMC) strategy and bundles to the next level
With an increasing number of convergent products or, more accurately, multi-play offers that combine fixed and mobile products (FMC), operators face the tricky task of designing the bundle and offer strategy. Experience shows that selling FMC bundles is not a home run. The challenge is to combine multiple leader products in already penetrated markets and achieve true convenience with the actual bundles. The lack of a bundle inherent USP or purchase trigger requires significant bundle discounts, leading to a decline in ARPUs. Looking at some leading operators with a focus on FMC, this trend becomes obvious. 
We believe the right FMC approach can have significant advantages. But there are prerequisites to unlock the opportunities:
Defining the right FMC strategy (outlining objectives and the role of FMC)
Mastering the bundling challenge (focusing on simplicity and customer needs)
Creating a true convergence advantage (providing a natural benefit to bundle customers)
 
We at Simon-Kucher & Partners have developed a dedicated and proven FMC framework which supports our clients in taking multi-play/FMC to the next level and making it a success story.
Investing in professional pricing
Simon-Kucher & Partners' Global Pricing Study reveals that only 13% of companies invest in a professional pricing approach. The companies that make this investment end up with 27% higher profits than those who don't. Our six-step pricing excellence program is tailored to help our clients advance in professional pricing:
Building awareness
Developing a dedicated pricing strategy
Establishing the right organizational framework and processes
Providing methods & tools
Conducting pilot applications for refinement
Implementing the entire framework
The program establishes the capabilities needed to realize additional profits from professional pricing. The heart of this program is the Telecom Pricing Guide, our cloud-based software which enables employees and management to apply established pricing knowledge and monitor and review current and historic pricing measures. Simon-Kucher & Partners' Pricing Excellence program has proven very effective in enabling clients to achieve a project break-even just by implementing pilot decisions. Companies that implement the program experience a 3-5% increase in their EBITDA margins within the first 12 months.
We believe telco operators, MNOs, and MVNOs are set to face major opportunities and challenges. To prepare for the immense changes ahead and satisfy shareholders, tackling these topline initiatives will be key to success. Our experience from more than 160 telco projects during the past 20 years means our clients stay ahead of the game. Our dedicated Telco practice supports clients around the globe using insights from all industries we support. With Dr. Kajetan Zwirglmaier as a Partner in the Telco practice and a growing global team, we look forward to unlocking the potential with you.