KPI of the Quarter in the Automotive Industry: Car Delivery Lead Times and Underestimated Upselling Potential
October 02, 2019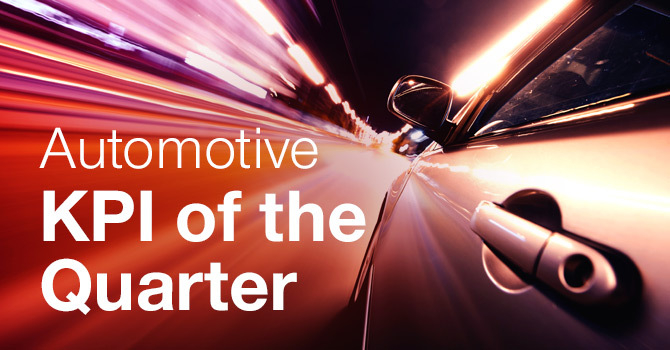 What's the latest buzz in the automotive industry? In this series, we present you a new highlight from the automotive business every quarter, as well as a short rundown by one of our experts on how it impacts the industry. For our KPI of Quarter 4/2019, we asked Martin Gehring and Matthias Riemer about new car delivery lead times and the underestimated potential of upselling during that time.
Traditionally up to 50% of new cars sold in Germany are custom built based on the individual customers' preferences. This is also reflected in the car delivery lead times which can easily take three months or, in selected cases, close to a year.

From a marketing perspective, this waiting time could be used in a much more sensible way. Especially in terms of pricing psychology, these weeks hold significant up- or cross-selling potential. Other industries such as travel or furniture manufacturing show similar patterns when it comes to goods or services of high value with high lead times or a longer timespan between the purchase and actual use of the product. Willingness to pay and/or budget is typically fully exploited when the contract is signed. Over time, this budget and therefore willingness to pay fills up again before the actual travel date or delivery of the furniture.
Travel agents take their chance and offer "small upgrades at low cost." However, most automotive players do not consider this effect at all. A configuration that has been made can hardly be changed after the order has been made. In most cases, even accessories or financial products are not sold in a structured way.
Why not offer a (second) test-drive in a fully equipped car for a full day during the waiting period? A systematic process which involves marketing and production creates potential to increase profitability and customer satisfaction during the long weeks before the new car finally arrives.
---
AUTOMOTIVE INSIGHTS
Boosting revenue and profits in the automotive industry. Learn about our experts' comprehensive solutions for the complex marketing, sales, and pricing problems automotive players are confronted with and subscribe to our quarterly newsletter.
---
Read more from our Automotive KPI of the quarter series:
KPI of the Quarter 3 (2019): Cold-start pollutant emissions
KPI of the Quarter 1 (2020): Hydrogen Stations in 2020