One Insurer for Everything: Three Strategies for Better Cross-selling
November 26, 2019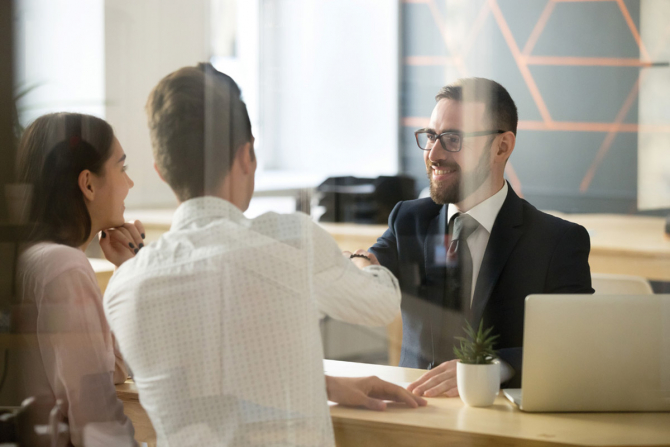 Promoting customer loyalty is easier than winning over new customers – this management maxim is simple enough, but companies in the insurance industry aren't applying it as much as they should be. What's more, this issue isn't isolated to one country. In an international study, we surveyed insurance customers and observed a number of revealing similarities and differences.
More customer centricity, sales-boosting methods and incentives, and more efficient sales processes: These are the areas insurance companies must focus on in order to be successful and stay that way. The need for action is undeniable, but when it comes to cross-selling, the industry has a lot of catching up to do, according to a recent Simon-Kucher survey of almost 2,300 insurance customers from Germany, Canada, and the US.
Having a primary insurer: More of a dream than a reality 
In fact, 80 percent of German insurance customers and 93 percent of American and Canadian customers would like to purchase the majority of their insurance policies from the same company, as they think it would be easier to manage their policies if they weren't spread out across many different providers. However, only 27 percent of customers in Germany, 17 percent in the US, and 29 percent in Canada have a primary insurer, i.e. a provider they have at least 70 percent of their total insurance portfolio with. In North America, there's a logical justification for this; insurance companies don't offer comprehensive portfolios, so it's virtually impossible for policyholders to purchase everything all in one place.
Too little goal-oriented contact
In all three countries, insurers say they either don't contact their existing customers or maintain contact poorly and that their customer contact approaches lack clear sales targets. More than half of all German participants stated they have never received a service call from their insurance company or don't recall ever receiving one. In the US and Canada, these numbers look a little better at first glance: 84 and 87 percent of American and Canadian respondents, respectively, have been contacted by their insurer within the last year, with just 8 and 10 percent having been last contacted over two years ago. So where is the problem? Only four to nine percent of US participants and four to five percent of Canadian respondents said they discussed additional contracts or expanded coverage during these calls. The figures for Germany show what this leads to: Only nine percent of German customers take out a second insurance agreement covering multiple policy areas from the same insurer.
Customer centricity and sales promotion to turn things around
What can insurance companies do? From our project experience, we know insurance companies around the world need to focus more on their customers, introduce sales-boosting processes and incentives, and establish more efficient sales processes:
Provide comprehensive solutions to increase customer centricity: Offers should combine product categories, policies, and solutions suited to customers in different stages of life
Promote policy take-up through data-driven processes and targeted incentives: Incorporating all relevant parties (head office, agencies, etc.), contact points, and occasions ensures no opportunities are left untapped
Improve sales processes to boost cross-selling: Needs analysis, needs fulfillment, and automatic notifications for sales reps enable ongoing interactions with customers
Cross-selling: It's worth it
Being customers' primary insurer pays off. Policyholders that have a primary insurer typically have a much higher number of insurance agreements with that provider (Germany: 5.1; US: 2.14; Canada: 2.21) than customers without a primary insurer have with any one of their insurance providers (Germany: 1.6; US: 1.19; Canada: 1.24). North American policyholders who have taken out most of their agreements with one company are more satisfied with their experience in terms of service, products, personal advice, price, and discounts. Similarly, German customers who have regular contact with their insurers are more likely to have a primary insurer and are more satisfied overall.