Out of the Box Learnings for Chemical Companies: How the Software Industry Optimizes Product Packaging
November 14, 2019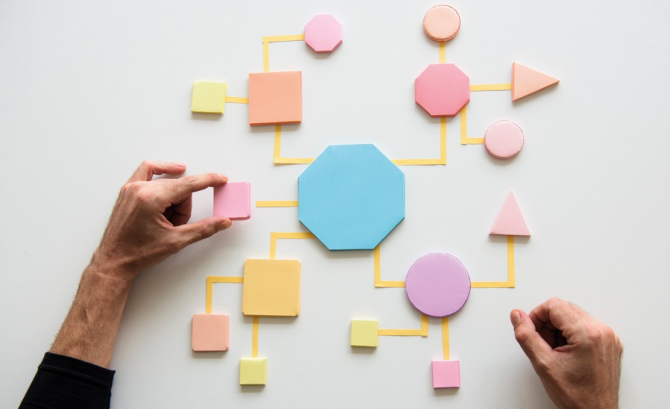 Chemical companies are often focused on operational excellence; to cope with the industry's increasing challenges, they have to up their game regarding commercial excellence. Thinking outside the box is now in order: What can chemical companies learn from other industries? Our four-part series is all about experts from other sectors sharing their knowledge and how it can be applied to the chemical industry. In the third part, we focus on packaging approaches in the software industry.
Have you ever noticed that whenever you're buying software, there is a choice of at least three packages, increasingly expensive and with more and more functionalities? This is no coincidence but rather a clever strategy. More than any other industry, software companies are experts in profitably packaging and bundling products and services. In doing this, they are able to extract the maximum willingness-to-pay of each customer.
How do they decide which bundles work and at what price points they should offer it to customers? Key is determining your target group's value drivers. In order to identify what attributes of your product or service really drives value for the customers, the minimum viable product (MVP) needs to be showcased as early as possible. Executives need to ask themselves: Who are we primarily selling to? Where do we create the most value for them? What functionalities drive value in our portfolio? How much are customers willing to pay for it? And what does all this imply for the packaging and pricing of our portfolio build-up?
It is crucial to reflect on how products and services can best be monetized. The challenge here is to address customers' differing needs in terms of which attributes they value; some will need the full version, others only specific features. Companies typically tackle this issue best in doing careful value and price differentiation. Ultimately, their price model needs to be aligned with the value their products deliver and differentiated according to their customer preferences.
What chemical companies can learn from this?
The biggest area of learning for chemical companies is when it comes to new digital services: managing water processes instead of selling water chemicals or using a digital oil field management platform to transform chemistry management into a service. The principles of pricing are completely different than selling a chemical product. They are much closer to selling software.
First of all, packaging and versioning of the offer is a critical success factor. Typically good, better, best offers are developed to provide customers with choices and the own sales team with up-selling opportunities. Functional and non-functional packages are created or "build your own" packages. In the case of a new IoT platform that enables comprehensive data-based greenhouse management we recommended to differentiate the offer into a basic package that provided easy access to real-time data for an improved productivity analysis and an advanced package that included predictive analysis with recommendations for efficiency gains in order to allow for an upsell instead of offering just data management. There are hardly any offers without versioning in the software space.
Secondly, chemical products are typically priced by the kg, ton, or liter. Such monetization models do not reflect the value of a service-driven business model: What is the WTP for a real-time data-driven process for water management, compared to the price of a water chemical? The added value is the ability to identify ways to operate a specific water treatment plant more effectively and efficiently on a continuous basis, based on gathered information and benchmarks. Providing a low priced (or free) hardware and applying a subscription price model to generate recurring revenue streams, an approach often practiced in the software industry, is a more appropriate monetization model in such a case (and preferable to licensing).
Thirdly, the right price metric needs to be defined. The number price metrics used in the software industries is endless. There are many options. The price metric for a data-based greenhouse management can be based on number of greenhouses under management, m2 greenhouse space, number of users. It can be outcome-based linked to additional yield or reduced cost. It can be one-dimensional or multidimensional.
The software industry masters the art of differentiated packaging and pricing like hardly any other industry. The chemicals industry is well advised to take a deep look into it to monetize their new digital services profitably.
---
Read more from our series: Chemical companies learning from others
Part 1: How the Travel Industry Digitalizes Customer Journeys
Part 2: How Airlines Maximize Profits Through Dynamic Pricing