Selling via Discounts and Promotions
December 02, 2016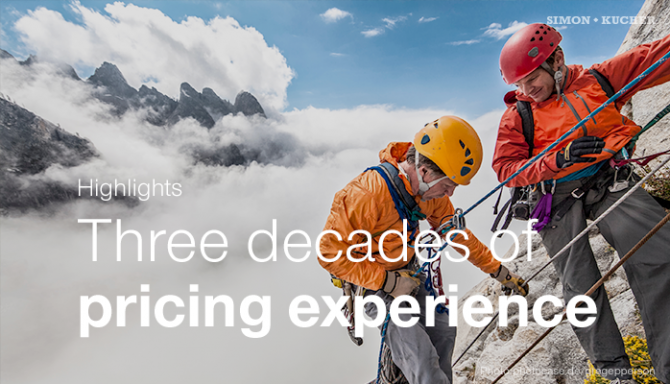 Effective discounts require a system 
In the B2B area, the smartest price lists won't help a bit if sales has "discounted" away everything. Those who concentrate solely on the product price and accept chaos in their discounting process will never be able to reach their profit targets. Classic discount guidelines consisting primarily of traditional volume discounts are simply no longer sophisticated enough, especially when it comes to complex business deals and top customers. Sales needs a system that suggests the right price according to the customer, market and deal situation. Ideally these price recommendations (target price, mini­mum price, etc.) are based on what top salespeople are able to achieve in comparable situations (peer pricing). This also increases acceptance among the sales team, as in the end, the price recommendations are based on real deals of fellow team members, not some theoretical model.
Use a simple system with clear criteria to set prices and discounts individually. To do so, apply results from your own sales team and thereby increase acceptance of the system.
Promotions: Risks and side effects 
Customers love promotions, but should companies love them too? Few can resist a price promotion, however, as our analyses show, 60 to 70 percent of all promotions in retail lead to losses. In other words, the surplus sales volume doesn't make up for the profit losses caused by a lower price. Unfortunately, there is no magical recipe for a successful promotion. You need to do your home­work: meaning analyzing sales and transaction data in detail before, during and after the promotion. This is the only way to determine which articles (or groups) to dis­count, when, for how long and by how much – and to really earn more money. Smart companies don't rely on gut feeling when it comes to promotions. Instead, they ascertain the relevant effects with comprehensive tools and processes. Acting without such analysis can back-fire, especially if customers come to expect constant promotions. The European DIY store chain Praktiker fell into this cycle with their infamous "20 percent off everything – except pet food" slogan, ultimately leading to their declaring bankruptcy.
Don't base your promotions exclusively on what the competitors are doing – think first. Analyze each completed promotion in detail and stay away from regular special offers.