Stopping the Drain on Profits: Enforce Price Increases
November 05, 2019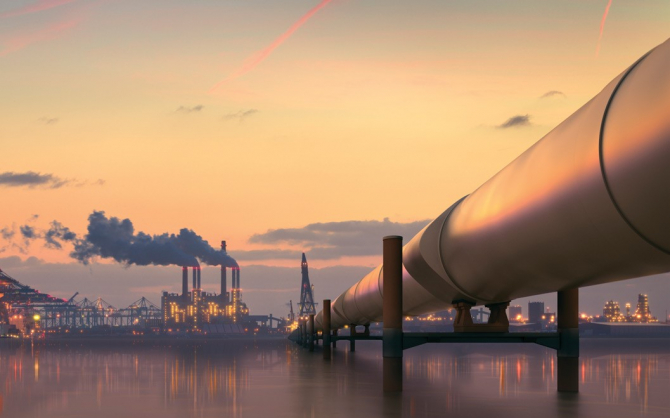 In the machinery and industrial goods sector, there is a huge discrepancy between the prices B2B companies are entitled to charge and the prices they achieve in reality, the latest Simon-Kucher Global Pricing Study found. Thomas Beducker, Daniel Bornemann, and Mark-Daniel Rentschler share five steps to successfully planning and implementing price increases.
In response to Industry 4.0, manufacturers are having to speed up their innovation processes and deal with growing international competition. Pricing is one of the biggest challenges on the road to profitable growth. In fact, price increases are inherently a sensitive issue that many companies prefer to put on the back burner. For our Global Pricing Study, we interview companies from a wide range of industries every year about their growth, pricing, and digitalization strategies. Let's take a closer look at how technology and industrial goods companies approach pricing. How do they strategically address price increases? And where is there potential for optimization?
Only a fraction of planned price increases are implemented
The results of our Global Pricing Study 2019 show that companies across all industries still underestimate price as the main profit driver. One fifth of the manufacturing companies surveyed are currently not planning any price increases, and 82 percent don't intend to increase prices beyond the rate of inflation. This means their primary intention is not to increase profits but avoid losses. However, B2B companies are actually implementing less than 30 percent of their planned price increases. This is an alarmingly low figure. This means that if a company plans to increase prices by 1.5 percent, it will only achieve a 0.5 percent increase. The company will be losing money every year, making profitable growth impossible and endangering business in the long term.
Implementing price increases: Five steps to success
Most B2B companies still lack enforceable pricing strategies. How can they successfully implement planned price increases in practice? Here are five steps that lead to success:
1. Define price increase strategies
Set realistic targets for price increases
Understand the theory behind price increases
2. Tap product-related price potential
Offer products with unique selling points (USP)
Offer secondary products
Take products' life-cycle into account
3. Differentiate price increases according to customer specifics
Consider how important the customer is to the company
Factor in the price sensitivity of the industry
Identify and address customers with low price quality
4. Increase conditions and services
Prevent margins from slipping by systematizing terms and conditions
Monetize service offerings
5. Prepare communication
Prepare internal and external communication in detail
Train sales teams and account managers
By following this five-step plan, companies can implement their pricing strategies systematically and achieve enforcement rates of up to 80 percent – almost three times the current average. With this approach, industrial companies will be able to meet their profit and growth targets and maintain the financial flexibility required to make necessary investments.