UAE: "Sin Tax" on Sweetened Drinks and E-Cigarettes – How Should the Industry React?
August 29, 2019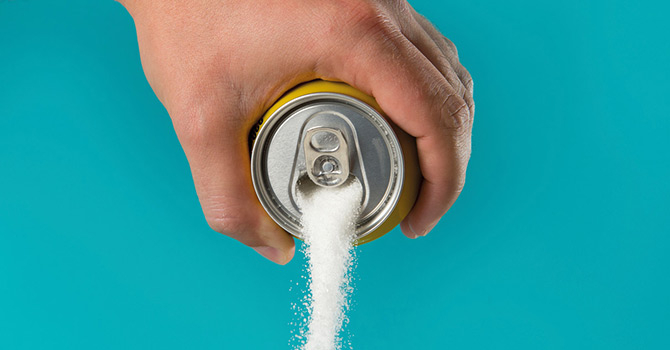 Sweetened beverages and electronic smoking devices: Just recently, the UAE cabinet adopted a decision to expand the list of excise taxable products. From January 1, 2020, manufacturers, distributors, and retailers will have to deal with end consumer price increases between 50 and 100 percent. How will they cope? We share four tried and tested solutions to cushion the blow, from optimizing prices to updating your negotiation strategies.
On August 1, the United Arab Emirates (UAE) cabinet announced the expansion of the already existing excise tax on sweetened beverages and electronic smoking devices. From January 2020, a tax of 50 percent will be levied on any product with added sugar or other sweeteners, whether in the form of a beverage, liquid, concentrate, powders, extracts, or any product that may be converted into a drink. The decision also requires manufacturers to make sugar content clearly identifiable in order for consumers to make sensible healthy choices. Additionally, a tax of 100 percent will be applied to electronic smoking devices, whether or not they contain nicotine or tobacco, as well as the liquids used in electronic smoking devices. The government claims that the decision is aimed at reducing the consumption of harmful products that put the health of people and the environment at risk. Since 2017, the range of categories covered by what is dubbed "sin tax" have been energy drinks and tobacco (with a 100 percent mark-up), and carbonated drinks (50 percent mark-up). Now this is about to expand to a much broader range of products.
Significant impact on sales volume
Since the tax is expected to be passed on to sales prices, negative sales volume effects on all players in the value chain (manufacturers, distributors, and retailers) are to be expected. What will this look like in detail? Based on the learnings from the first round of excise tax that hit the markets in 2018, the new regulation will pose a major threat to volumes and financial performance of everybody involved in manufacturing and distribution. The up to 100 percent price increase for the end consumers resulted last time in a dramatic change in price perception as well as structural changes in consumption habits, and therefore less number of units sold. And there is no reason to believe that it will be any different this time around.
The underlying reason is that consumers make their purchasing decisions under a limited budget, therefore major price increases limit the consumed volumes and make switching to cheaper alternatives more likely. Consumers of sweetened drinks are expected to shift primarily to water that has a less hefty price per unit, or to healthier alternatives with no added sugar. Users of e-cigarettes will be less prone to switching to normal tobacco products already covered by excise tax – based on our experience, we expect a high rate of users to actually stop smoking.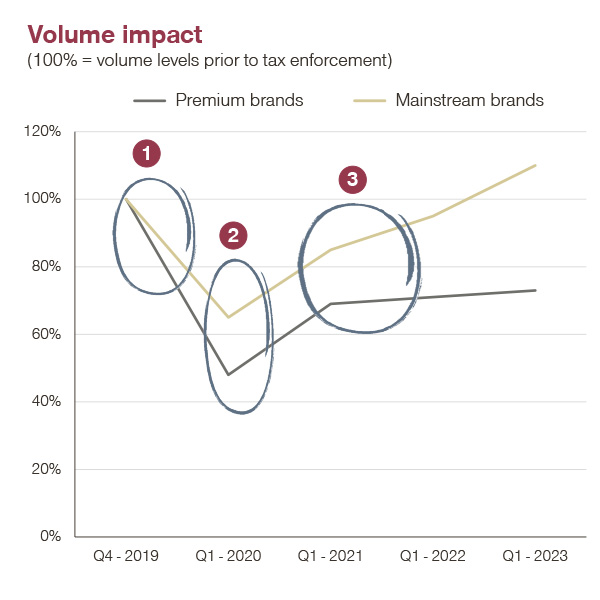 Stages of the volume decline:
Initial decline: Rapid decline expected upon tax enforcement
Consumer shock: Decline expected to reach lowest point in following quarter
Recovery: Recovery expected to take place over next 2-3 years
Mainstream vs. premium brands:
Mainstream brands may capture market share from premium brands and recover to volumes higher than pre-tax levels, due to the large price difference.
Our prediction of the tax's volume impact
Volume decrease of up to 50 percent possible
Similar tax introductions in the past have shown consumption volumes to decrease in the short term by as much as 50 percent for premium brands and 30 percent for cheaper mainstream brands. We are expecting that under positive market conditions, it will take at least three years to build back the volumes sold before the excise tax introduction hit. And even then, many producers will find it impossible to gain back the volumes lost, especially in the more expensive premium segment. Therefore, it is critical for them to have a strategy in place to mitigate the short-term negative financial impact as well as plans on how to fuel future growth in the new, uncertain market environment in the long run. 
What to do: 4 levers to mitigate the tax effect
Given the high level of the tax as well as the large number of consumer goods categories affected, preparation for what's to come is critical for producers, distributors, and retailers alike. Having the right strategy in place and taking action even before the tax is applied is the smart thing to do to cover losses and stay ahead of the curve. Based on our recent experience in the region, as well as in other markets with major taxation policy changes, we advise companies to leverage a mix of four powerful measures: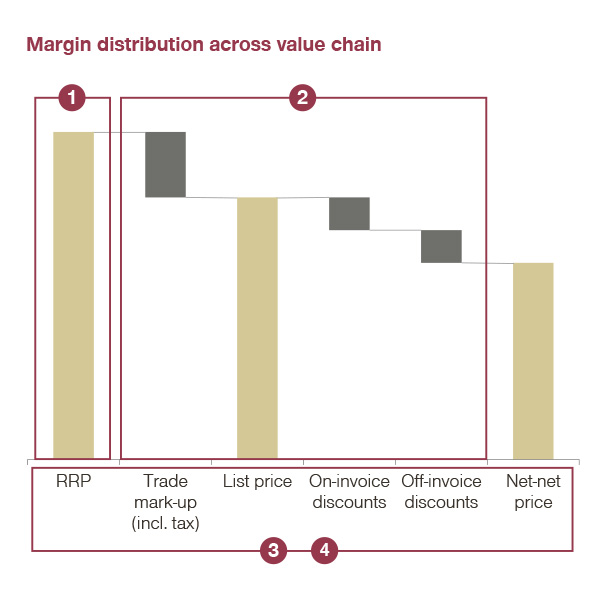 Measures to mitigate effect of tax:
Value-based pricing and price-pack architecture optimization: Optimize pack sizes and pricing based on consumer consumption occasion, product value, and shopper location.
Cross-channel trade term revision: Implement performance-based trade terms and ensure healthy trade margins are offered throughout the value chain.
Communication preparation: Set up a story-to-trade to ensure buy-in for the developed excise tax strategy (including the price revision).
Sales and negotiation training: Sales force training to ensure the right message is delivered in the right way and to increase overall negotiation success.
4 levers to mitigate effects
1. Optimize you price-pack architecture
The first step to deal with this new challenge is to understand your customers' purchase occasions and how they will be affected by the new tax. With this knowledge, you can then revise your product range and prices to fully leverage the expected changes in consumer behavior. Measures such as increasing package sizes simultaneously to prices or decreasing package sizes to offset a price increase typically gain much better results than flat price increases that don't seem fair to customers. You have to keep in mind that price sensitivity differs between channels and products, which opens an opportunity to minimize volume loss with carefully planned price increases in specific markets.
2. Revise your trade-terms
An increase in shelf prices hurts everyone – retailers and distributors as much as producers. Therefore, the new excise tax is an excellent opportunity to start a conversation on changing trade-term structures between you and your trade partners. Use the chance to introduce performance-based conditions that will fuel growth and gain market share from competitors who were less prepared.
3. Update your communication
When negotiating price increases, one thing is vital: You need a convincing story to sell the higher price. Have your communication strategy ready to ensure buy-in and to show initiative to retailers and distributors. Prepare volume forecasts and financial models in advance to ensure a more specific discussion and support any proposed changes. Showing a negative scenario of what happens when you do nothing is a critical starting point for conversations with your trade partners.
4. Prepare sales through negotiation training
Your sales team has to be prepared for any negotiations. They need to know what your company's objectives are, what arguments they should use, and what they are allowed to offer for favorable conditions given by the distribution partners. If your sales team only thinks on a short-term basis, this can easily damage trade relationships and the long-term growth outlook. The sales team's incentive scheme should also be aligned with your tax strategy.
These actions are your most promising options for dealing with the "sin tax". Even though significant cutbacks are to be expected, such an evenly distributed upheaval of your entire industry also provides you with opportunities to distinguish yourself from the competition. If you would like to learn more about our experience and discuss your preparations for the new excise tax, feel free to contact the authors.