Use "Design Thinking" to Create Successful Digital Offers
January 23, 2018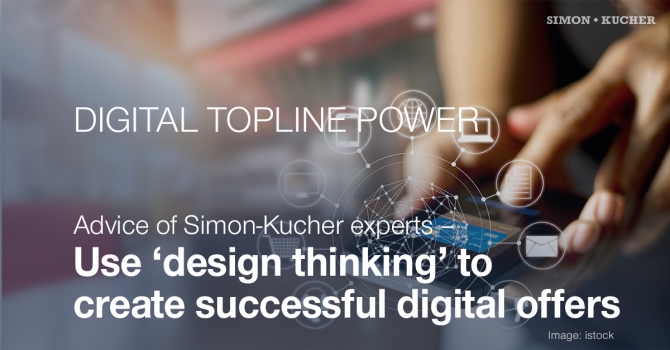 Simplicity, usability, and relevance have never been more important than in our digital world, where product offerings have to speak for themselves. Still, many companies struggle with this, especially in the banking industry. Heavy investments in digital technologies often don't pay off and digital sales and cross-/up-selling targets are not met because their digital offering is too complex. To avoid this, we use the "design thinking" approach. One aspect of this approach is to visualize new price and product concept alternatives within appropriate smartphone sales applications from day one on. This way of thinking focuses on the key elements, and helps create a visually appealing and easy-to-use digital offering. Using agency drafts and beta versions of digital applications in the early stages also ensures timely a/b testing and fast market launches. This approach not only convinces and inspires our clients' various stakeholders, it ensures an agile, iterative, customer-centric concept development process.
Advice of Simon-Kucher experts:
Visualize your digital offering from day one to ensure that it meets the requirements of the digital world, notably convenience and relevance for your customers.