Virtual Healthcare: Are Amazon and Other Tech Giants Taking Over the Industry?
November 21, 2019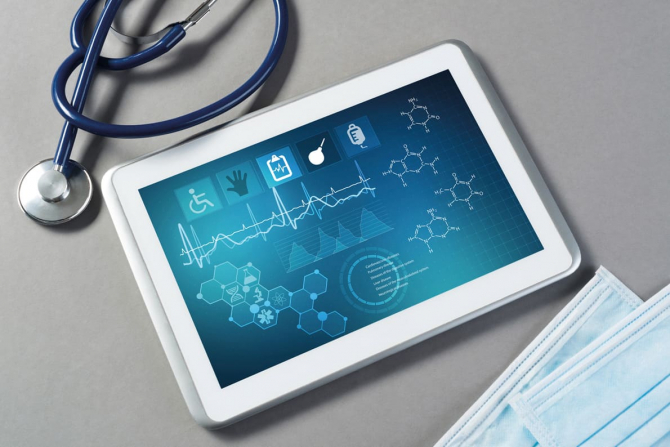 Healthcare costs are going up: With medical expenses steadily increasing, major tech players like Amazon, Apple, and Google are ready to tap into the market. What services are they working on? And what is their strategic goal?
Americans are on the hook for more healthcare costs than ever before: As a recent survey found, the average deductible for an individual is now 1,655 US dollars a year. That is roughly double the 826 dollars workers on average had to pay before their insurance kicked in about a decade ago. Moreover, although the average single premium has increased four percent over the past year, and the average family premium has increased five percent, workers' wages have only risen 3.4 percent (inflation rose by two percent). Therefore, many people are finding it much more difficult to pay for healthcare.
Tech companies entering the healthcare sector
Digital technology promises to make healthcare more efficient and, consequently, more affordable for patients. We have seen tech giants initiating an enormous push into the healthcare industry. For example, Apple is providing a growing number of healthcare services, like heartrate and menstrual cycle tracking via its Apple Watch. Google just announced the acquisition of Fitbit, a brand best known for its fitness watches but which also provides employers and health plans with a platform that successfully combines coaching and fitness tracking.
A combination of virtual and physical healthcare
Both of these companies are looking to gain direct access to consumers through wearables, but Amazon is taking a different approach, at least at first glance. In 2019, Amazon acquired Health Navigator, a small company known for its expertise in triage (directing patients to the optimal place to be treated) and in using Artificial Intelligence (AI) technology to interact with patients. In addition, the company recently launched Amazon Care, a service for employees based in Seattle. Promising more convenient and more efficient healthcare, the new offer consists of a website as well as apps that can provide health advice, virtual medical visits, and in-person support via a health professional that shows up at the employee's home or office. Additionally, Amazon also prescribes medications through Amazon Care within a few hours or offers a way for employees to pick them up at their preferred pharmacy.
Rapid expansion course likely
To use this service, you would need an Amazon corporate alias and you have to be based in the Seattle area. However, the company is known to have trialed new products with its employees first, before broadening them out to the general population. Therefore, despite its current internal target group, analysts and health experts believe Amazon Care poses a threat to established telemedicine companies. If the service offering is as successful as Amazon expects, it could be rolled out to millions of people who already rely on the digital market place for groceries, entertainment, and more.
Amazon is widening its service and product portfolio
But would consumers really take Amazon up on the offer? After all, streaming videos and buying electronics are much less sensitive matters than choosing your physician. So, how does Amazon Care fit within Amazon's product portfolio?
Let's take a step back: Amazon is entering the healthcare market, with Amazon Care, the inclusion of medical products in its own portfolio, and the constantly increasing presence of consumer healthcare items on Amazon Marketplace (via third-party providers such as pharmacies). However, when it comes to health, Amazon is about more than just selling products or collecting fees through the Marketplace. Its purchase of the online pharmacy Pillpack, its acquisition of Health Navigator, and the establishment of Amazon employee clinics (similar to Apple's AC Wellness Networks) are proof of this.
Gaining control over the patient's journey
So, what is Amazon's goal, if not just selling pills? The tech giant would like to penetrate the entire healthcare system to find ways to eliminate inefficient intermediaries and get in close contact with customers. After all, the global healthcare market reached a value of nearly 8.5 trillion dollars in 2018 and is expected to grow at a CAGR of 8.9 percent to nearly 11.9 trillion dollars by 2022. In view of the available profits, for a company with Amazon's ambitions, it won't be enough to become just another supplier; it will want to be a central player.
Amazon has taken a first step to achieve this objective by becoming a comprehensive direct provider of healthcare services to customers/patients. The newly launched apps act as major accelerators, since they offer a broad spectrum of virtual healthcare services. Especially attractive for both patients and Amazon is the offering's ability to pick up health problems through Natural Language Processing (NLP), classify them, and recommend appropriate next treatment steps. Combine this with Amazon's Alexa, and it could easily become the first major point of contact for patients with health problems in their own homes -- and that is the crucial step for Amazon to gain control over the patient journey.