Will Japan's MHLW be Able to Conduct the 2021 NHI Price Revision Despite the Novel Coronavirus Outbreak?
June 29, 2020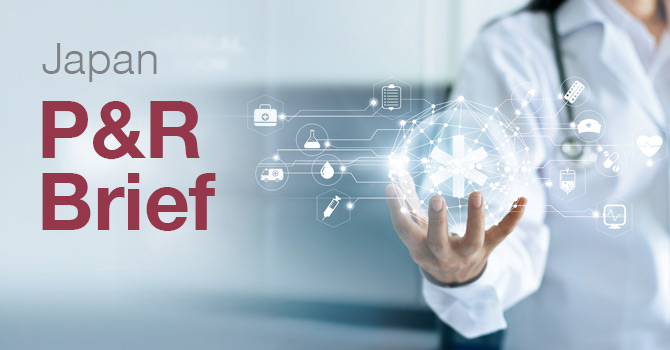 Japan's Ministry of Health, Labour and Welfare (MHLW) plans to revise drug prices in the April 2021 NHI price revision. However, some are voicing concern that this should be postponed because of the COVID-19 situation.
As a general rule, Japan conducts regular price revisions of the NHI prices of listed drugs every two years in April, based on actual market prices. In order to do so, a nation-wide drug price survey with wholesalers and hospitals is conducted in September of the prior year. The latest price revision was conducted in April 2020. (Of note, there was an additional price revision in 2019, due to the consumption tax rise from 8% to 10%, so there has been a price revision in each of the last three years.)
In December 2016, the Japanese government decided to conduct additional price revisions in between the regular price revisions (so-called "off-cycle" price revisions). The targets of these "off-cycle" price revisions are "products with large price discrepancies" (i.e., gaps between NHI prices and market prices). The first "off-cycle" price revision is planned for April 2021.
Should the NHI price revision go ahead?
Despite the COVID-19 outbreak, MHLW is still planning to execute the off-cycle price revision in 2021. However, fundamental questions such as the scope of drugs to be targeted, as well as how to conduct the pricing survey are still unsolved. In this situation, voices from Chuikyo (a drug pricing sub-committee of MHLW) and pharma industry representatives are increasingly suggesting that the pricing revision plan should be reconsidered.
A Chuikyo committee meeting was held on May 27th to discuss the schedule and method for the 2020 drug price survey. Not surprisingly, representatives of healthcare providers (e.g., executive officers of pharmaceutical companies and the Japan Medical Association) insisted that off-cycle revision should not take place in 2021, due to the current situation. They suggested that implementing an off-cycle revision would place a further burden on frontline clinicians and staffers. Additionally, healthcare providers stress that their revenue has declined, driven by hospital avoidance and postponement of regular, profitable procedures (e.g. surgeries), due to the COVID-19 outbreak. Given this situation, price cuts in 2021 would put an additional strain on hospital budgets and smaller margins.
MHLW should make a final call soon
As a next step, MHLW will hold hearings with manufacturers and wholesalers to discuss the proposed drug price survey. MHLW has asked healthcare providers to comment on the circumstances required to implement the off-cycle revision.
Considering all of these concerns, there is an undeniable risk that the 2021 NHI price revision could befall the same fate as the Tokyo Olympics, and would have to be postponed. MHLW is continuing its discussions, but should make a final call soon, as preparation for a drug price survey would need to start by the middle of June.
---
HEALTHCARE NEWSLETTER
Boosting revenue and profits in Life Sciences. Our experts share comprehensive solutions for the complex marketing, sales, and pricing challenges faced by healthcare players. Read our latest newsletter issue here.