Overview
Speakers
Agenda
Registration
Location
Overview
Escaping the Commodity Trap – How to get the Value You Deserve
The 5th Houston Strategy & Pricing Forum is an annual event for executives involved in developing growth strategies for their companies. Its objective is to share innovative practices on commercial excellence and strategic price management that help grow profits in challenging market environments. It is an exclusive opportunity to network and exchange ideas with thought leaders from leading companies across industries.
About this edition:
Executives in commoditized industries often feel that "the market determines the price." They believe that there is little that can be done to improve their ability to capture value through better pricing. Frequently, even companies that provide specialized products and services fall into this "commodity trap," particularly when their customers belong to commoditized industries. For example, Houston's highly specialized suppliers in the Oil & Gas industry often tie their own pricing to the ups and downs of the price of crude.
Those companies are still struggling with implementing a value-based pricing approach although Value Pricing has been a boardroom topic for decades. It is time to reboot your thinking about Value Creation and Commoditization – join our forum and press the reset button!
At the 5th Annual Houston Strategy & Pricing Forum, we will
Share insights on how to avoid the commodity trap and successfully implement a Value Pricing approach that actually works.

Present how to think about "willingness-to-pay" in complex industries and avoid a "one-size fits all" approach to pricing.

Share why choosing the right pricing metric can become a game changer that creates significant competitive advantages.

Share commercial strategies and tactics that have helped companies in commoditized industries to add millions to their bottom line.
Speakers & Topics:
Understanding True Value-to-Customer and Driving Change in Sales Execution




Lynn Guinn, 

Global Strategic Pricing Leader, Commercial Excellence COE, Food Ingredients & Bio-Industrial (FIBI), Cargill

Pricing for Commodities and the Role of the CEO




Andreas Mader, CEO and President, H.C. Starck

Value Pricing in Oil & Gas – Using Big (and Small) Data to Drive Decisions




Wolfgang von der Rosen, 

Marketing & Pricing Manager - Valves and Process Systems, Cameron, a Schlumberger Company

Strategies and Tactics to Avoid the Commodity Trap




Mark Billige, CEO (elect), Managing Partner UK, Simon-Kucher & Partners

Innovative Pricing Models to Create Competitive Advantages




Joshua Bloom,

Managing Partner Mountain View, Global Head of Software, Internet, Media

, Simon-Kucher & Partners

Getting the Value You Deserve in Commoditized Industries




Philip W. Daus, Managing Partner Houston, Simon-Kucher & Partners

Monetizing

Digitalization: Holy Grail for Commoditized Industries?


Sara Yamase, Senior Director, Simon-Kucher & Partners
Participants:
Sample titles: CXO, President, Owner, EVP, SVP, VP, Director

Functional areas: Leadership, Sales, Finance, Marketing, Pricing, Strategy

Industries: O&G, industrials, machinery, manufacturing, chemicals, B2B services, software, private equity, others

Executive leadership and senior management, who are involved in developing growth strategies for their companies across industries.
Why you should attend:
Exclusive access to learn from industry experts about the latest trends in go-to-market and growth strategies as well as commercial and pricing excellence. Network with other leading industry professionals and share best practices.
As in previous years, Simon-Kucher & Partners will donate all proceeds from this event to the Houston Foodbank. Each registration will provide more than 1500 nutritious meals and hope to hungry children, families and seniors in our community.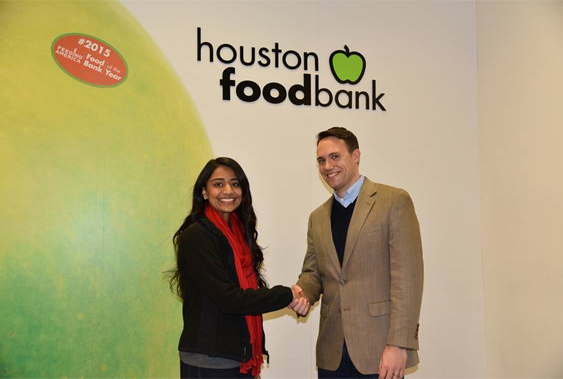 Speakers
Agenda
12:00 – 12:30pm
Registration and Light Lunch
12:30 – 12:50pm
Welcome & Introduction: Getting the Value You Deserve in Commoditized Industries
1:50 – 2:15pm
Networking Break
3:15 – 3:40pm
Networking Break
4:05 – 4:30pm
Value Pricing in Oil & Gas – Using Big (and Small) Data to Drive Decisions
4:30 – 5:30pm
Cocktails & Networking Reception
Previous Events
In past editions, more than 100 executives from companies such as Air Liquide, BHGE, BNSF, Cabot, Cameron, Cemex, Core Laboratories, Dell, Dow, Ecolab, Emerson, GE, Halliburton, Haltermann, Hewlett Packard, Lennox, MSI, Nabors, Nalco Champion, NCI, NOV, OFS International, Rice University, Rio Tinto, Schlumberger, Siemens, Solvay, Sprint, Sysco, TechnipFMC, The Sterling Group, University of Houston, Val Verde, Vallourec, Vinmar, Wacker, and Weir participated.
Location
Location: Marriott Marquis Houston - 1777 Walker St, Houston, TX 77010
Date: Wednesday, October 2, 2019
Time:12:00 pm - 5:30 pm
Do you have any further questions about this event? Do not hesitate to contact our dedicated team.