Internship Competition 2020 - London
How much would you charge to travel through time?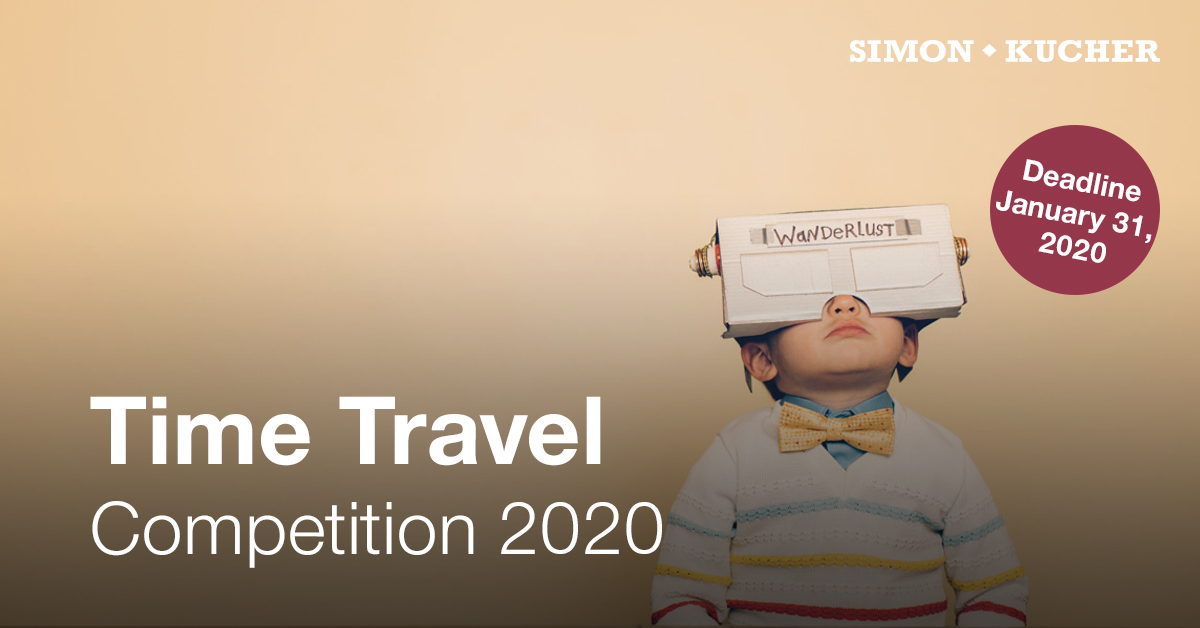 The Competition
After years of research, NewProd AG has developed a time machine allowing you to travel into the past and future.
However the innovative company is having difficulty launching its new service for consumers and businesses.
Help them to develop a creative pricing strategy for traveling through time for the chance to win an internships for 2020/2021 (at least 8 weeks) at Simon-Kucher & Partners London office.
Submit your strategy here before 31st January for the chance to pitch on our finalist day at Simon-Kucher office in London on 13th February.

Your Pricing Strategy
Your analytical skills and creativity are required - Develop a time travel pricing strategy and design a pitch deck on PowerPoint. Whether you want to travel into the past or in the future is up to you. Your pitch should be no longer than 10 slides and the content and design is up to you.

Submitting Your Strategy
To enter please submit your strategy to competition@simon-kucher.com
All submissions will be judged by a Simon-Kucher panel consisting of Consultants and Partners

Finalist Day
The five best strategists will be invited to the Simon-Kucher office in London for an assessment day to present your strategy to the Simon-Kucher panel.  
Your presentation will be based off the pitch deck you have already submitted.
The winner of the internship will be announced on the day.  
Participation Requirements
This competition is open to all penultimate and final year university students