Simon-Kucher advises retailers of automotive products and services around the world on all aspects of strategy, marketing, pricing and sales.
We help them identify practical solutions for complex marketing, pricing and sales challenges. These include pricing for large assortments of products, services and service bundles, as well as optimizing sales structures. We also specialize in pricing and discounting strategies for companies in the independent auto aftermarket sector. We help our clients sustainably boost revenue, efficiency and customer satisfaction.
Our automotive retail consultants have conducted pricing audits and developed pricing and sales strategies for automotive companies worldwide, both wholesalers and retailers. Simon-Kucher has offices in the largest automotive markets: USA, Japan, Germany, China, France, Spain, UK and Italy.
Our projects for automotive retailers and service providers have included:
Implementing new pricing systems
Designing new price models for automotive services, service bundles and service contracts
Creating market-entry strategies and customer segmentation
Maintaining prices in the face of acute market pressure through sales force training and pricing tools
Designing global pricing processes and training programs
Automotive Retail and Service Providers Experts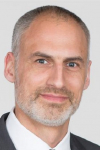 Head of Global Automotive Practice