The global ingredient business is complex: Many different kinds of macro and micro-ingredients are sold to many customers from different applications in several different regions. Simon-Kucher has helped all kinds of ingredient companies worldwide devise and implement sales and marketing strategies, organizational and process reengineering, portfolio optimization and pricing.
We thoroughly understand the complexities of an international ingredient supplier and have experience managing projects in all settings.
The global ingredient industry is consolidating. Manufacturing customers are located around the world and can source their ingredients from anywhere. Sourcing departments at many key accounts are asking for ever lower prices that squeeze ingredient suppliers' margins. And volatile raw materials prices are eroding profits.
While manufacturers expect frequent and often exclusive innovations that cater to their specific needs, they are less willing to pay for standard ingredients. To deal with these challenges, ingredient suppliers need comprehensive strategies to protect and increase profits, market shares and revenue.
Our projects for clients in the ingredients industry include:
Pricing excellence program
New innovation process
Product portfolio optimization
Sales excellence program
Key account management
Ingredients Experts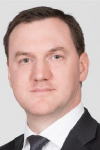 Head of Global Construction & Chemicals Practice