Simon-Kucher helps both small companies and market leaders in renewable energies develop and implement solutions to the challenges they face in a volatile market. We not only develop individual concepts for our clients, but we also support them in the implementation phase. We advise our green energy clients on strategy, marketing, sales and pricing topics, helping them to achieve profitable and sustainable growth.
For years, companies in renewable energies profited from strong industry growth. But over the past few years, international overcapacity has dramatically increased competitive and margin pressure, sending the solar industry into an existential crisis. Growth markets are moving to Asia, creating even greater challenges for European renewable energy manufacturers, such as the wind energy sector.
To overcome these challenges, companies in renewable energies must rigorously develop their markets and devise well-honed global strategies. They must expand and restructure sales teams, and clearly define and communicate their sales strategies. To stand apart from competitors – an increasingly difficult task – they must focus their solutions on the customer and offer added-value services, bundles and other attractive benefits. Furthermore, they must strategically price their offerings both in the product and project business based on customer- and order-specific criteria. Only companies that do so will command premium prices in the market.
Our projects for renewable energy clients include:
Creating company visions and unique selling propositions (USPs)
Developing and optimizing marketing and sales strategies
Conducting market analyses and creating internationalization strategies
Designing business plans
Creating and implementing new price structures
Reorganizing sales and developing new sales structures (including channel management)
Developing service packages and customer loyalty programs
Conducting sales and negotiation training seminars
Green Energy Experts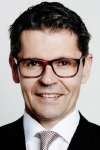 Global Head of Telecommunications & Energy and Managing Partner Austria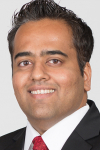 Executive Vice President and Senior Partner
San Francisco, USA
Silicon Valley, USA