Simon-Kucher helps utilities develop new business areas and innovative product and service offerings. We work closely with these companies to design and optimize pricing models, develop branding and reshape sales structures, and implement the new concepts.
We advise energy suppliers on a broad range of strategy, marketing/sales and organizational activities to achieve high-quality, sustainable growth. We support not only the industry's "big players," but also many regional energy suppliers and public service providers.
Privatization, liberalization, deregulation, globalization and consolidation are reshaping this dynamic industry and putting it in a constant state of change. All that affects their daily operations and future strategies. What's more, energy businesses are dealing with new challenges coming from major investments in production, strict regulations and – most of all – rising customer expectations.
How can energy suppliers overcome today's market challenges? Besides reducing and streamlining processes, they need to make pricing, marketing and sales more efficient. In turn, that requires improving communication and organization skills, a clear strategic framework, a broad market orientation and sound sales strategies. 
Our projects for utility industry clients include:
Developing and optimizing marketing and sales strategies
Designing business plans
Developing customer value-based segmentation / market segmentation
Developing and optimizing product and service portfolios
Designing and implementing price management / pricing programs
Developing sales strategies
Building up new and innovative sales channels
Reorganizing sales and building up new sales structures
Utilities Experts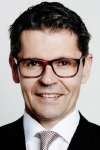 Global Head of Telecommunications & Energy and Managing Partner Austria