Simon-Kucher's MedTech practice focuses on devices, equipment, services, diagnostics, and digital health. Our experience and proven strategies enable our clients to sustainably increase their top line and generate profitable growth. While we count 40 out of the top 50 MedTech and Diagnostics companies among our clients, we also work with small- and mid-sized companies, including OEM suppliers and service companies for the healthcare industry.
MedTech consulting in complex markets
The global healthcare environment is as complex as it has ever been. Decisions are being made jointly by clinical and economic stakeholders, who are requiring companies to demonstrate the true value, both clinical and health economic, of their products and services and reflect this in the price of the offer. This means companies must choose the right markets and segments, sell through effective channels, and convince the relevant stakeholders with a compelling value proposition that justifies their offer is worth the money. To achieve this, companies have to both identify the true value of their offer and have the right commercial and sales processes in place to extract this value from the market.
This is where Simon-Kucher excels. Our significant experience in Diagnostics and MedTech consulting empowers companies to achieve their revenue and profit targets. Our approach is one of working alongside our clients; we are results oriented and hands on, rolling up our sleeves to fully engage and understand the specific challenge. We analyze the products, markets, competitive landscape, and company sales and transaction data in order to gain a comprehensive view and make informed, intelligent decisions. We both develop the strategy and assist with implementation to ensure its longevity and results.
Our experience
Our partners each have over 10 years of experience as trusted MedTech advisors, often combined with practical industry experience, e.g. in business development, marketing and sales, healthcare procurement
Our consultants have a mix of business, medical, bioscientific, and commercial backgrounds
Our team is truly global, located in the Americas, Europe, and Asia
Our focus
Our multidisciplinary team advises our clients on strategy, marketing, pricing, and sales topics. Our projects cover a variety of areas, including: 
Strategy
Growth strategies
Market landscaping
Business models
Commercial due diligence
Competitive strategies
Marketing
Customer segmentation and targeting
Brand positioning
New product and service development
Digital solutions monetization
Value story creation
Pricing
Pricing strategy
Price setting at launch and post-launch
Contracting, discounts, and rebates
Pricing organization and processes
Pricing excellence programs
Sales
Go-to-market strategy
Field force size, structure, and roles/responsibilities
Key account management
Hiring and training excellence
Sales excellence programs
MedTech Experts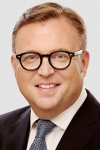 Executive Vice President and Global Head of Healthcare & Life Sciences