Simon-Kucher's global expert team has unrivaled expertise in helping pharmaceutical and biotechnology companies achieve their strategic goals while improving the health of people around the world.
In the biotech sector, we have helped clients:
Of all sizes and experience. We work with everyone, from the largest players in the industry to an ever growing number of companies bringing their very first products to market
At every stage of the product lifecycle. We provide tailored strategic advice to fit your business needs, from early stage asset prioritization and Phase II/III strategic planning, to launch strategy readiness and lifecycle management
In over 60 countries. Our global presence allows us to support our clients' success in the big seven markets (US, France, Germany, Italy, Spain, UK, and Japan) and numerous important growth markets including Brazil, China, and Southeast Asia
Across the entire customer network. We offer pharmaceutical and biotechnology companies actionable insight and strategic advice on how to navigate the complex interactions between their most important customers, including payers, hospitals, healthcare institutions, physicians, pharmacists, patients, and distributors
Develop strategy and build capabilities. We partner with our clients to advance their strategic thinking and unlock their world-class performance potential
Simon-Kucher advises pharmaceutical and biotechnology clients on their most challenging strategic priorities regarding unlocking their growth. We help our clients grow their businesses, communicate the value of their products, better meet the needs of their customers, attain patient access for their products, and achieve their strategic goals.  
Our core capabilities include: 
Strategy

Growth strategies
Competition strategies
New business models 
Monetization strategies
Scenario planning
Market due diligence

Pricing & Market Access

Pricing excellence programs
Pricing strategies for products, business units, and companies
Innovative pricing and revenue models
Launch and post-launch pricing
Pricing organization and processes

Marketing

Market and customer segmentation
Portfolio design
Positioning strategy 
Branding and value communication
Marketing efficiency and effectiveness
CRM 

Transformation

Launch and brand excellence
Effective and sustainable strategy implementation
End-to-end corporate transformation toward commercial excellence
Monitoring and KPI systems
Change management

Sales

Sales organization and efficiency
Omnichannel strategies
Sales force effectiveness
Key Account Management
Channel management, discount and bonus systems

Digital

Digital strategies
Business model transformation
Customer-centric digital approaches
Digital offerings
Digital monetization models 
Go-to-market strategies
Big Data analytics
---
Your Market Access and Pricing (MAP) function plays a pivotal role in a product's success. Is your MAP organization set up to seize opportunities and face challenges? Are you meeting all the requirements to future-proof the MAP organization to ensure success?
Pharmaceuticals and Biotechnology Experts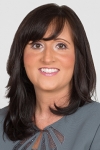 Member of the Board and Managing Partner, San Francisco