Simon-Kucher has worked with many of the world's leading paper and packaging companies, and we have deep knowledge of every possible packaging material as well as extensive expertise in packaging machinery.
After years of focusing on cost, many companies in the paper and packaging industry are now turning to pricing and commercial excellence programs to further increase profitability. They are considering:
Systematic market and customer segmentation
Value-based pricing
Professional tender management
Alternative price models
Improving key account management
Achieving sales excellence
...
Paper and packaging have become commodities, and their prices and margins are always under pressure. Differentiating products has become a major challenge. Savvy purchasing organizations – looking for highly specialized and customer-specific products based purely on price – have made things even worse. Along product innovations, paper and packaging companies must intimately understand their products' true value to customers, and price them accordingly.
Paper & Packaging Experts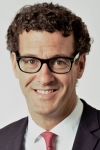 See all Resources