Awarding Innovation (Part 2) – The Winners: "A boost of energy and motivation"
December 10, 2020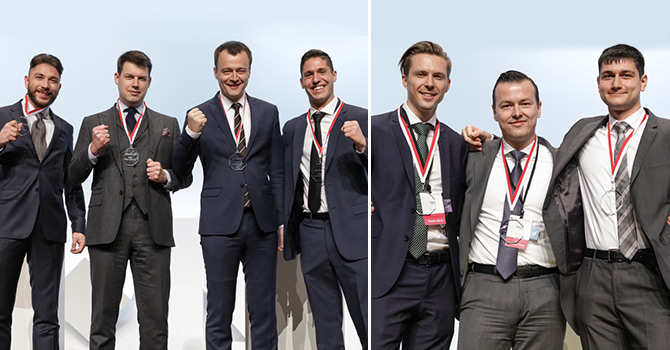 The Simon-Kucher Innovation Award ceremony and World Meeting 2020 is right around the corner! We invited previous winners to share what it feels like having their achievements recognized on stage in front of such a large audience.
"It was a very different feeling compared to the other world meetings we had previously attended. We were no longer just members of the audience; we were in the spotlight. From the first coffee until the last drink that day, colleagues were approaching us and asking us about our innovation, later congratulating us on our win. There is just one word to describe the moment – proud. Realizing that not just our own team thinks we created something remarkable, but the entire company, too. The hard work, effort, and long hours we've put into creating something new has not only paid off for our client, but also for us as a team." 
Iraklis Kordomatis, Manager, Zurich – Special Sales Innovation Award Winner 2019
 "I actually felt terrible the day of World Meeting. I was jet-lagged and came down with a cold, so my voice sounded awful. My friends thought it was because I had a late night at a club, but I promise I was asleep by 10 p.m. the night before! The whole experience felt like a blur. I remember finishing our presentation, and the next thing I knew the results were up on the screen. It was great celebrating with my team Aleks, Kacper, and Tomasz up on stage. But if I'm going to be fully honest, returning to my chair after getting down from the stage felt like the biggest relief of it all."
Michael Warren, Senior Consultant, Boston – Innovation Award Winner 2019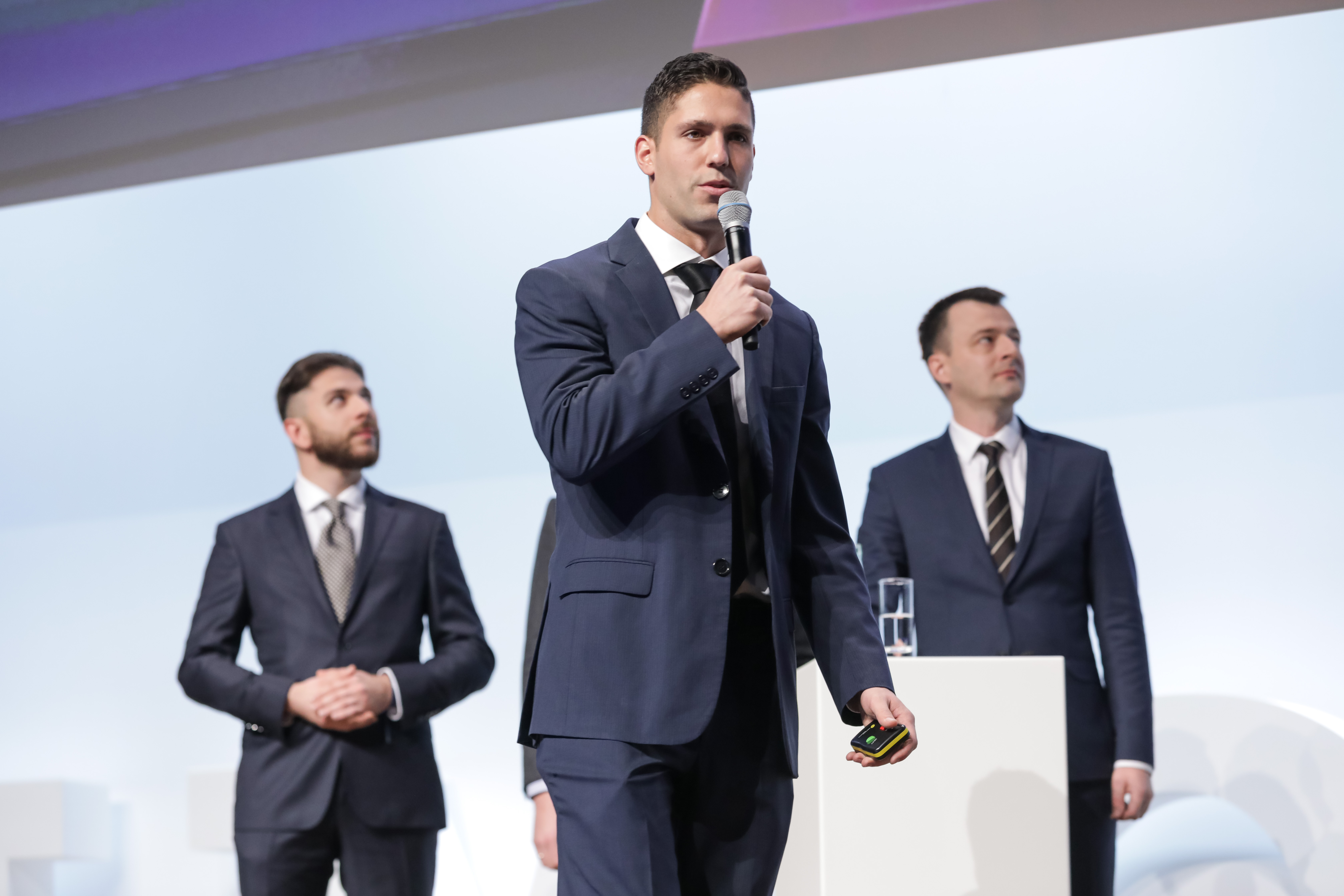 Michael presenting on stage at the World Meeting 2019
"When we decided to enter the award, our goal was to compare ourselves with the most innovative project and teams at Simon-Kucher. We also wanted to share our knowledge and showcase to the rest of the company what we had achieved in our project. The interest in this topic was and still is huge. It was not just about the presented innovation, but also the underlying techniques and concepts. It has created more visibility of the capabilities in the Zurich office, which resulted in many requests from other offices for knowledge transfer, possible business opportunities, and leads. The approach has also been used with a different client and its customers, which proves that there are many more application possibilities for our approach."
Yves Steiner, Consultant, Zurich – Special Sales Innovation Award Winner 2019
"The key to our innovation and submission has been a strong and diverse team and a good mix of skills: from industry experience, through general business acumen, to the more technical skills of software implementation, data science, and Machine Learning. The cooperation between our division and our Digital Solutions unit has been one of the key success factors of this project. The truly unique thing is that we've not only developed a theoretical concept and model, but actually operationalized it through software that was implemented with our client. So it's a fully-working, end-to-end, dynamic pricing solution."
Aleksander Jarosz, Director, Warsaw – Innovation Award Winner 2019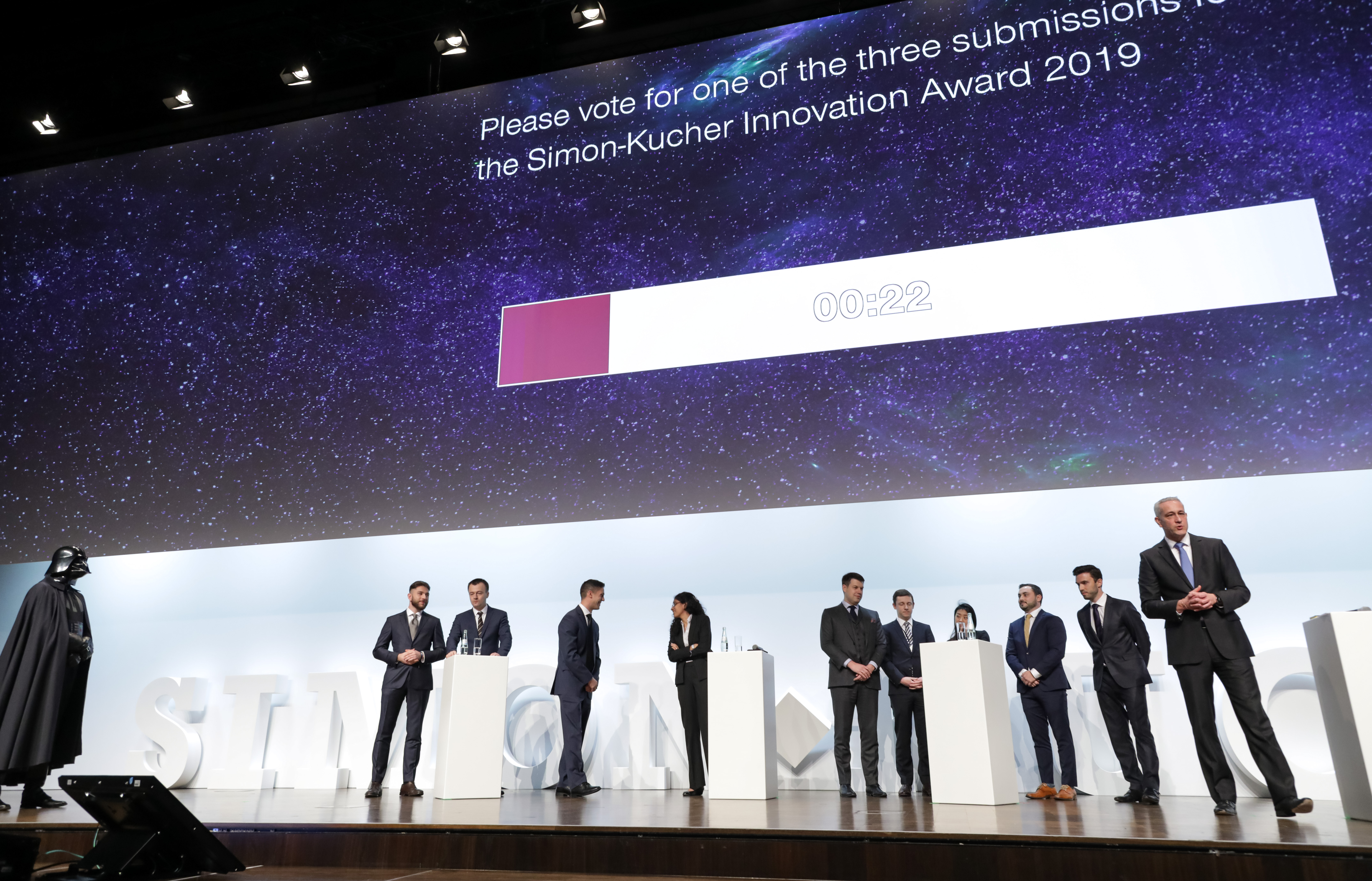 The tension increases: Who is Award Winner 2019?
"Winning the Special Sales Innovation Award gave me a massive boost of energy and motivation. Since then, my work has mainly revolved around our innovation – extending it to other product groups and looking for potential areas of improvement. It is a topic that attracts interest and it is worth further development. We recently evaluated the performance of the model and the results for 2020 were impressive."
Kacper Kołaszewski, Consultant, Warsaw – Innovation Award Winner 2019
"We were an international, cross-functional team. From a project perspective, we were challenged with the fact that we had no previous example to follow and had to build the concept from scratch. From a personal perspective, one challenge involved a near-miss when treating the team to a bar of chocolate, finding out about a colleague's nut allergy just in time!" 
Małgorzata Rudko, Director – Innovation Award Winner 2019
"My advice to anybody preparing for this year's Innovation Award would be to make sure your innovation is presented by a team member who feels comfortable on stage, be on point and clear with your core message, and if possible, try to involve the audience. Most importantly, show your team spirit! 
Tomasz Stec, now Partner, Warsaw – Innovation Award Winner 2019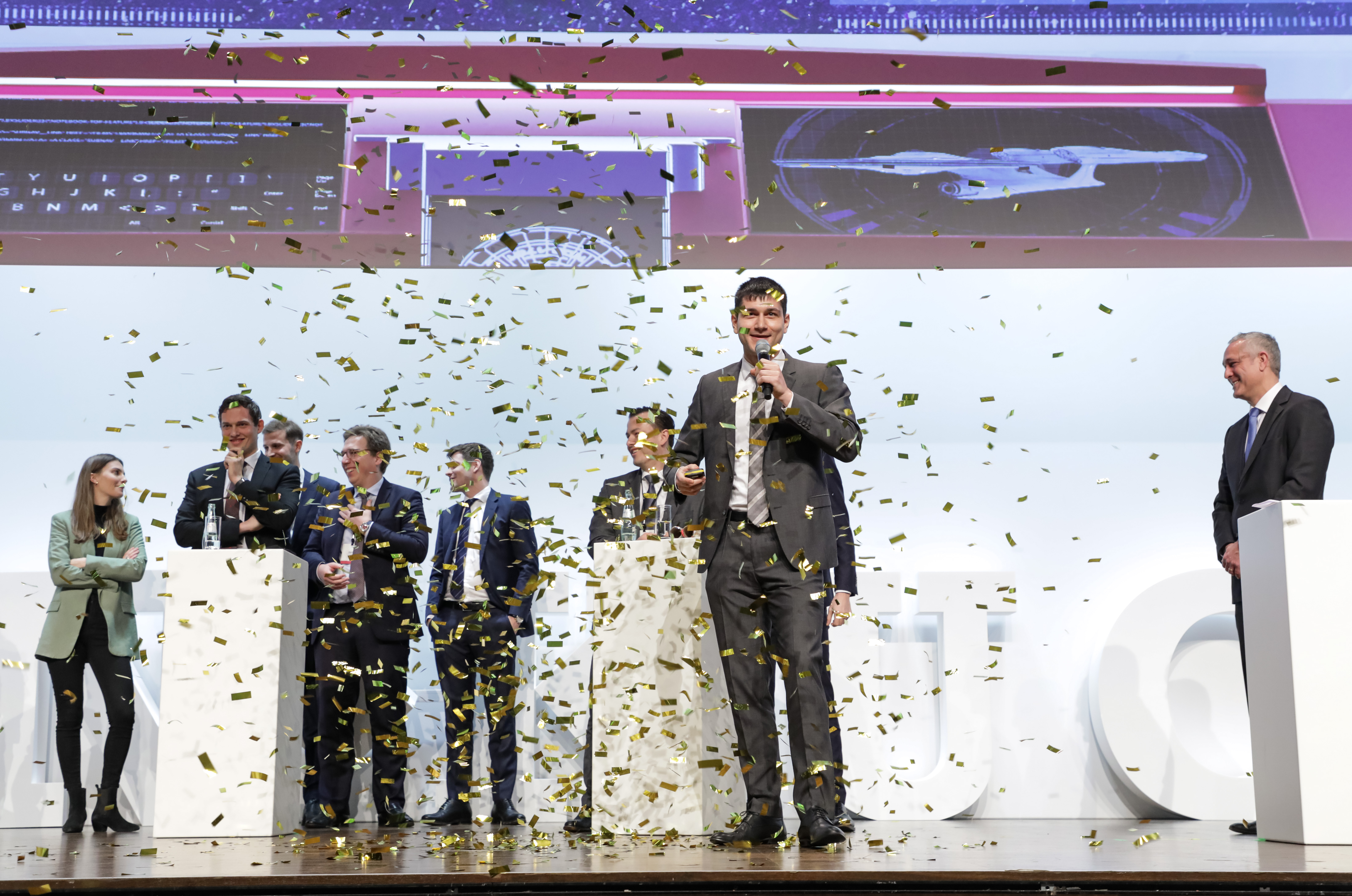 A dazzling moment for the winners
Missed part 1 of "Awarding Innovation"? Read the interview with our CHRO Stephan Butscher here!
Check out more People & Stories in our blog