From Boston to Cologne: Bea's Office Rotation Story
September 08, 2022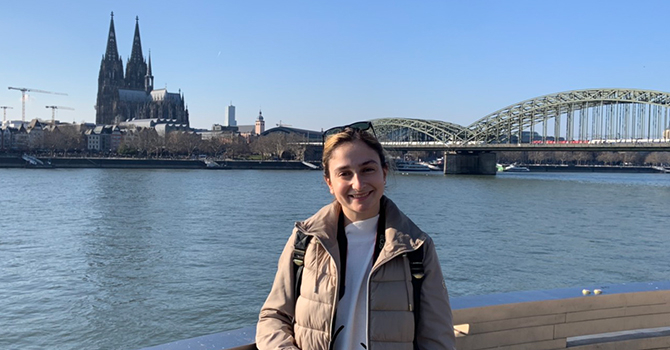 Global Social Media Specialist, Bea Doblas, loves traveling and working in multi-cultural environments. So, it's not surprising that when she heard about our office rotation program, she jumped at the opportunity. Now, freshly returned to Boston, we asked Bea what a typical day for her was like during her five months in our Cologne office in Germany.
8:30 a.m.:
I had a lovely commute in Cologne. I would walk along Volksgarten, a beautiful park, to the office by the Rhine River.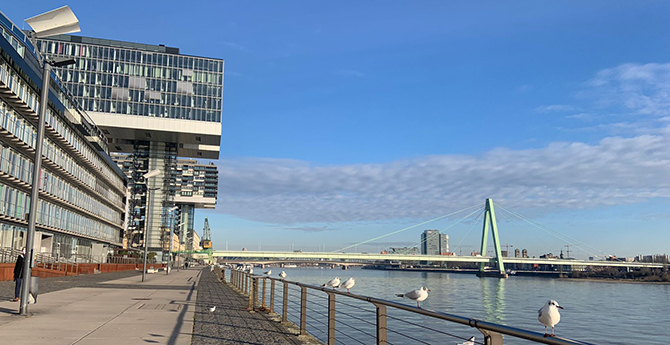 9:00 a.m.:
After two years of Zoom calls, it was amazing to finally collaborate with my Cologne colleagues in person. I would catch up with them in the mornings and make the most of being together by having face to face meetings. I especially liked the view from my desk – try and spot the Cologne Cathedral in the distance!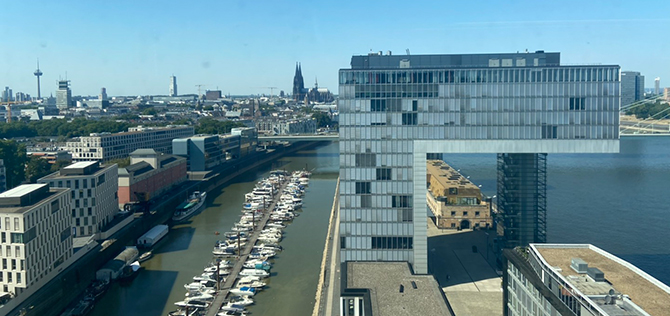 12:30 p.m.:
Lunchtime was always fun, as we would go together to buy food near the office. A team favorite was a middle eastern restaurant. If the weather was nice, we would have lunch on the beautiful rooftop and take in the views.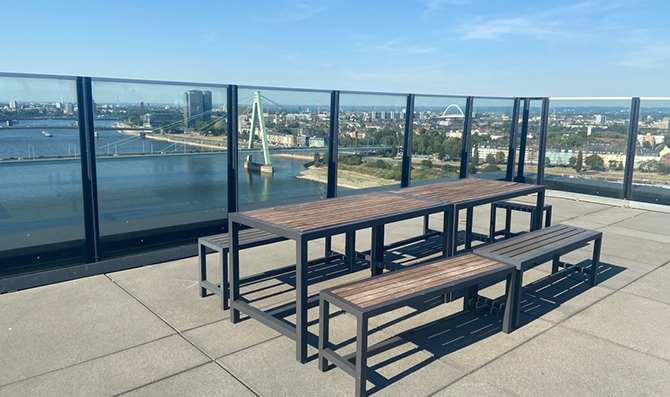 3:00 p.m.:
For me, one of the best afternoons was when my colleague Ewgenij brought in ice-cream for everyone as it was his birthday. We treated him by singing happy birthday in multiple languages!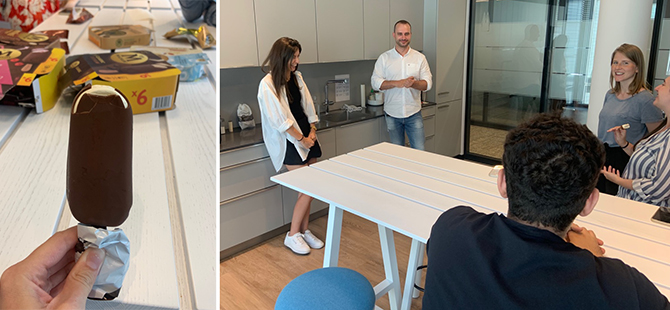 7:00 p.m.:
After work, I organized a Spanish dinner – we went for tapas near the office. We laughed a lot and reminisced about the World Meeting in Madrid!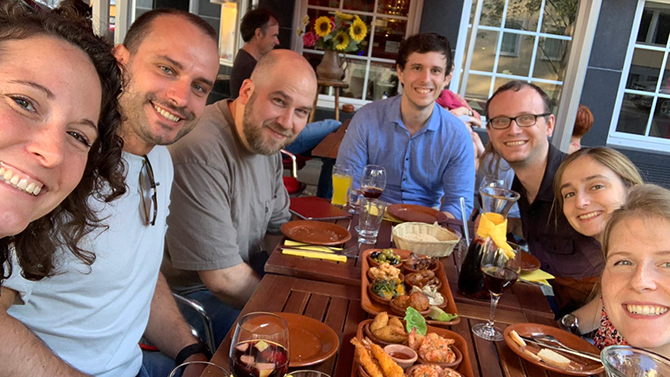 My rotation to Cologne has been very special. I'm very grateful to Simon-Kucher for giving me this opportunity to work abroad. I've stepped out of my comfort zone, seen old friends, made new friends, and have grown both personally and professionally. Now I can't wait to see my Cologne colleagues again at the World Meeting next year!
Watch Bea's Instagram reel to see her rotation day in action! Stay tuned for more colleagues' rotation stories. Learn more about our international working opportunities here.