Celebrating a Milestone: Dr. Wei Ke's 10-Year Anniversary at Simon-Kucher!
June 18, 2021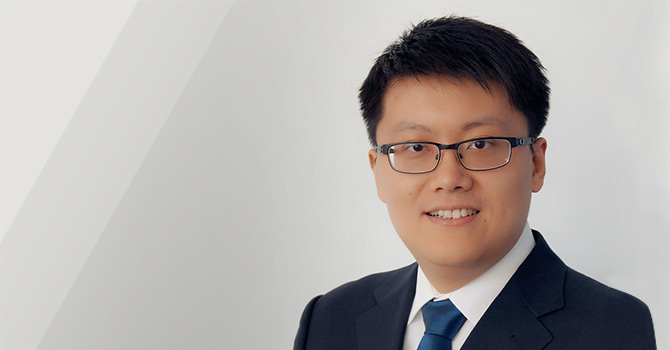 Wei, Managing Partner of Simon-Kucher Canada as well as an adjunct professor for pricing and marketing analytics, is celebrating 10 years at Simon-Kucher! To honor this milestone, Wei reflects on his journey toward and within the company, shares his favorite projects, and talks about opening, managing, and doubling the team size of the Toronto office.
Happy anniversary, Wei! How did you find your way to Simon-Kucher? What was your first impression, and how does that compare to what you think today?
Wei: I joined the firm as a lateral hire at the Manager rank, which used to be called Senior Consultant. Jens Baumgarten, our current global co-head of the Banking practice, was based out of New York back then and looking to build up the financial services team for North America. I interviewed with him and David Vidal and got the job. Georg Wuebker, who retired from Simon-Kucher last year, even flew over to New York himself and convinced me to join the firm. The rest is history.
The year I joined, we were about 500 associates worldwide, and the New York office, at the old 85 Broad St location, only had about 15 associates. We were a scrappy group of entrepreneurs in an upstart office that was only four years old at the time. Compared to today, the New York office has quadrupled its size, though the entrepreneurial spirit remains!
How has your work changed over the years and what has been one of your favorite projects or accomplishments?
Wei: My all-time favorite project was with a top five Canadian bank. The Canadian financial market was largely an oligopoly with five major banks taking up the lion's share of the market. Our client was faced with an aggressive player who tried to start a price war by dropping their mortgage rates so much that it would wipe out half of the margins for new contracts. We developed a comprehensive solution that not only secured their margins, but gained ~$180 million in total profit.
Please tell us more about your experience opening and managing the Toronto office.
Wei: The need to establish a foothold in Toronto started after we won our first major project with a Canadian bank back in 2012. Following the completion of that project and the desire to do more work with Canadian banking clients, the partners approved establishing Simon-Kucher's Canadian subsidiary in 2014. For about three years, we used a shared space and a mailbox as our de facto office, until we grew our business enough to justify a physical office in 2017 – that and the fact that one of our clients kept wanting to visit us after feeling bad that we always made the trip to visit them. Now we are a team of 18 after doubling our size in 2020 during the COVID-19 pandemic.
What do you like most about working here?
Wei: The humble yet entrepreneurial spirit, coupled with the intellectual freedom to create and innovate, is second to none in the consulting world. Our firm's remarkable 15 percent year-on-year growth for the last 36 years is really founded on the idea of individual teams passionately realizing their own growth ambitions by operating in a largely decentralized manner.
What advice would you give to someone just starting their career at Simon-Kucher?
Wei: Find something you can feel passionate about for a long time and stick to it. Don't optimize for short-term career progressions. Simon-Kucher will be a rewarding place for you.