ESG Case Study: Simon-Kucher Supports UNICEF
August 31, 2022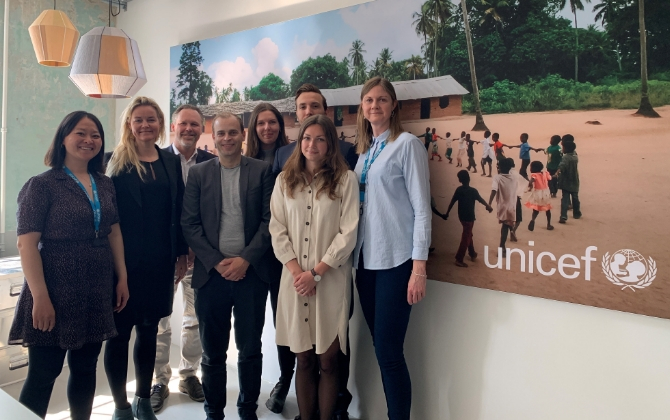 Our consultants have been busy. Through our pro bono activities, we've uplifted organizations around the world. Most recently, we supported UNICEF Denmark optimize their monthly subscription product, to ensure that they can continue providing life-saving solutions to children all around the world.
What is UNICEF?
The United Nations Children's Fund (UNICEF) works in the world's toughest places to reach the most disadvantaged children and adolescents – and to protect the rights of every child, everywhere. Across more than more than 190 countries and territories, UNICEF does whatever it takes to help children survive, thrive, and fulfil their potential, from early childhood through adolescence.
The world's largest provider of vaccines, they support child health and nutrition, safe water and sanitation, quality education and skill building, HIV prevention and treatment for mothers and babies, and the protection of children and adolescents from violence and exploitation.
Before, during and after humanitarian emergencies, UNICEF is on the ground, bringing lifesaving help and hope to children and families. Non-political and impartial, they are never neutral when it comes to defending children's rights and safeguarding their lives and futures.
And they never give up.
How did Simon-Kucher help?
©UNICEF/UN0627654/Fazel

Our role was to help UNICEF Denmark optimize one of the monthly subscription products 
We identified what drives value in private donations. This included the needs and preferences of different (target) segments
We then developed an optimal approach to support the decision-making of private donors and optimize upselling opportunities
We also optimized private donor subscription packages based on "willingness to donate", insights, and key price thresholds to target key segments
Validated price points from the project have already been applied to other product categories
"I very much enjoyed working together with UNICEF Denmark on optimizing their monthly subscription product. It's highly rewarding helping an organization like UNICEF that works to improve the quality of life for children around the world."
Caroline Kastbjerg, Manager, Simon-Kucher & Partners
Will Simon-Kucher work on similar projects in the future?
From social to environmental pro bono projects, we are always looking for ways of making a positive impact. Stay tuned for more news on what are consultants are doing to lead the charge on uplifting communities and economies for the better.
---
To find out more about our environmental, social, and governance activities , click here to read our updated Environment Social Governance (ESG) 2021 report, and here for our work with sustainable food retailer Nous Anti-Gaspi.